FABLE FOR BUSINESS
Happy people.
Healthy business.
Move away from old-school employee engagement and let Fable transform your teams to communities, where they learn, grow, and connect together, while reaping the wellness benefits of social reading.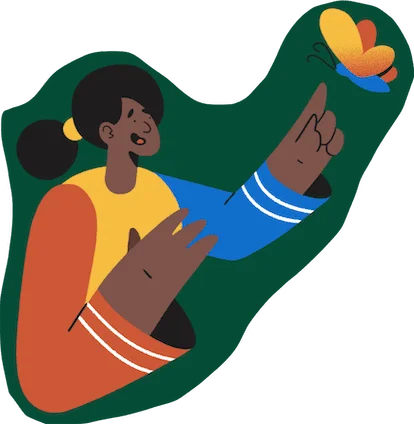 Benefits for your business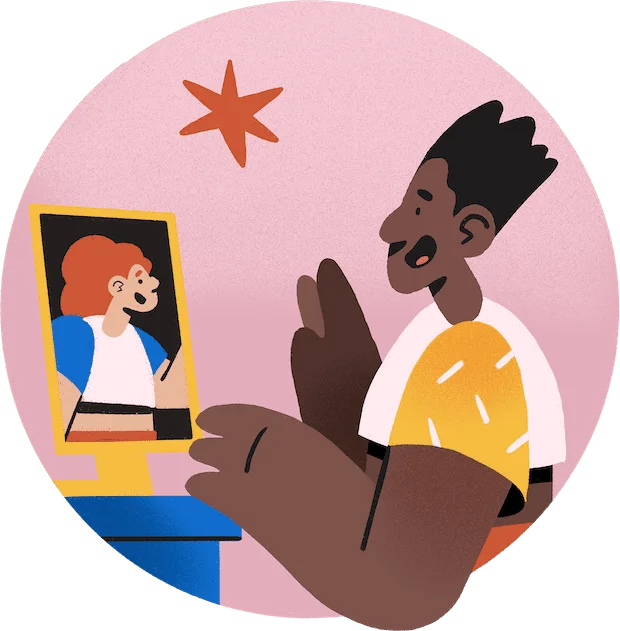 Retain top talent with benefits that matter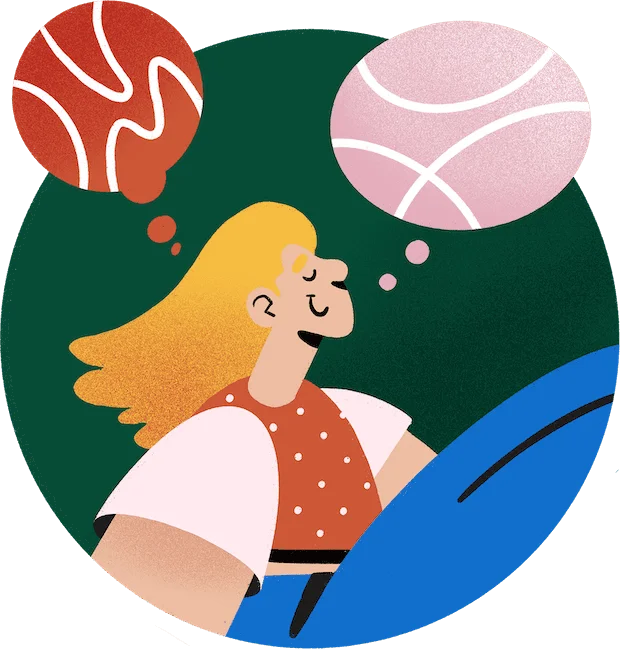 Prevent burnout by empowering healthy habits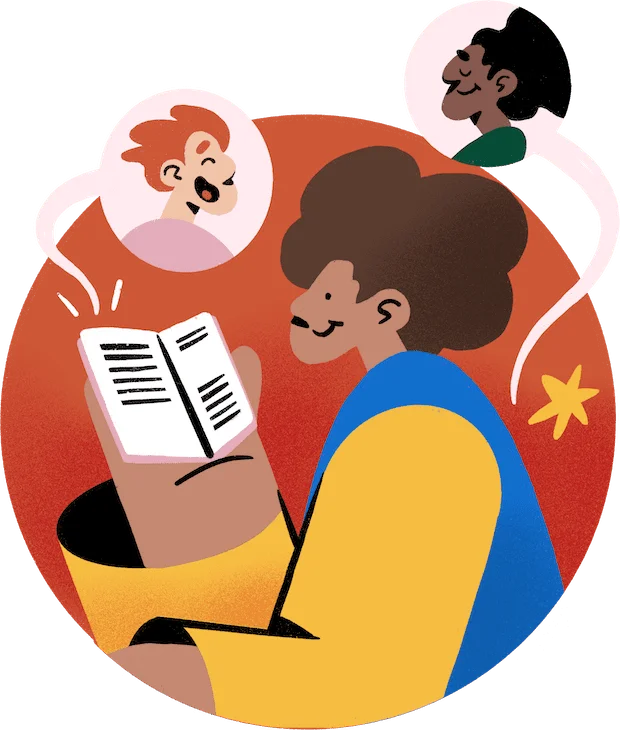 Transform teams into communities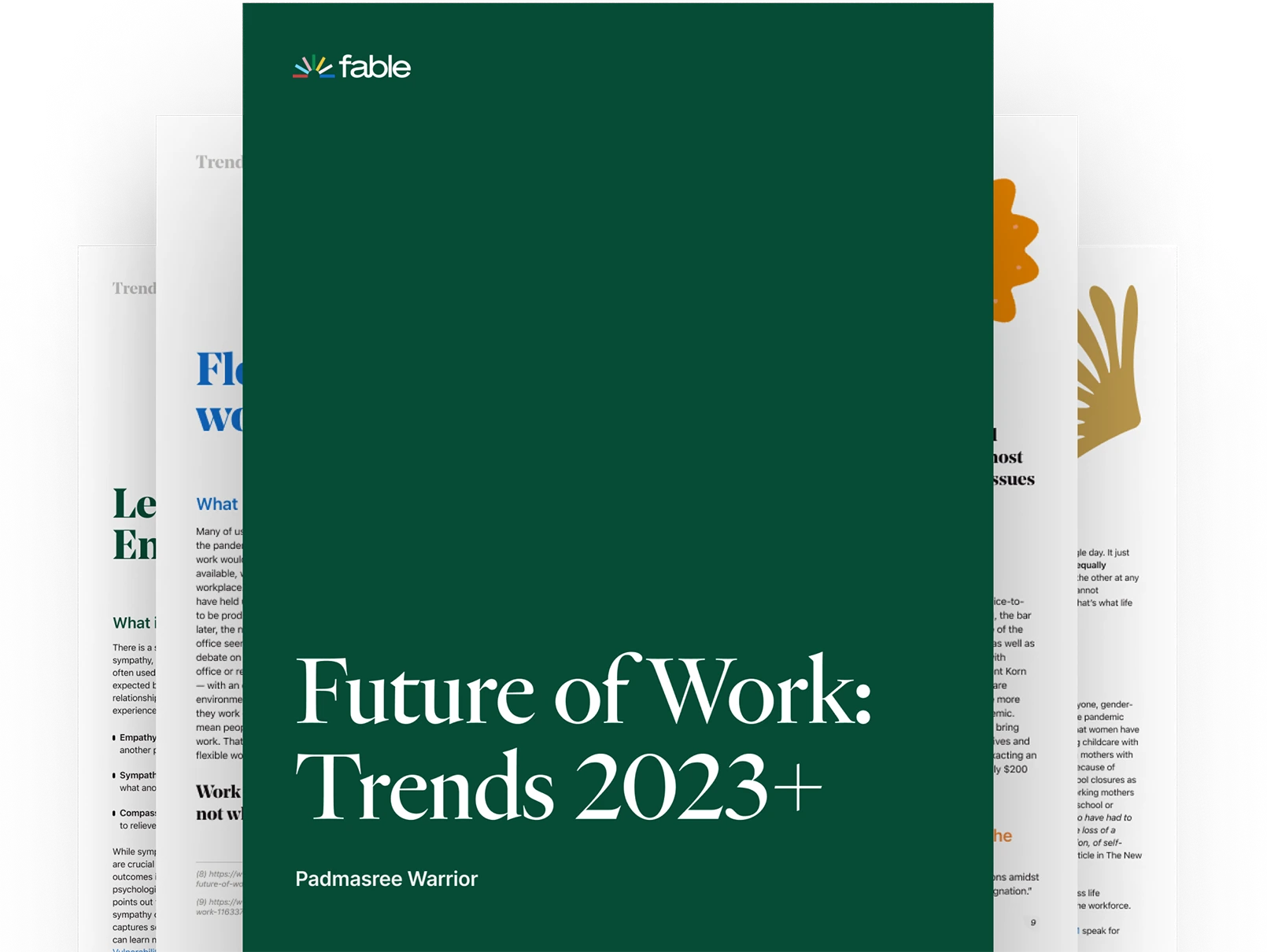 Embrace the
future of work
From our CEO, Padmasree Warrior
Learn about key trends that will shape the future of work and business with this exclusive white paper from a lauded executive.
How Fable does it
The data doesn't lie.

Reading improves mental wellbeing, stress, and anxiety.

Employee mental wellness perks are essential in 2022. Fable enables social reading, encouraging your team to share in the benefits of reading while developing interpersonal bonds.

Put 'er there, partner.

We'll be with you every step of the way.

Fable will work closely with your company at every stage to ensure a terrific experience for the entire staff. That means a minimum effort from you, with a maximum benefit for the team.

Get inspired.

With reading recommendations from industry leaders.

With books selected by the best in the biz, your team will learn, discuss, and discover innovative ideas while building community in a supportive and secure environment.
Ready to
learn more?
Fill out this form, and our team will get in touch with you to create a tailored program to help build your company culture.