Blog
Post
Books Make the Best Gifts: Fable Gift Book Guide for All Kinds of Readers
Every time you give someone a book, you give them a passport into a new world. You also help them reap the many benefits of reading.
In this post, you'll learn how to give gifts on Fable and discover the best gift books for everyone on your list! You'll explore these topics:
How To Gift an ebook on Fable

How We Chose Our Gift Book Selections

Gifts for All Kinds of Book Lovers

The Most Beloved Gift Books for Any Kind of Reader
How To Gift an ebook on Fable
Head to the Fable webstore to browse for an ebook.

If you need inspiration, check out our curated lists or look through our editorial team's recommendations below.

Next to the "Buy" button, click the Gift icon.

Once they download the free Fable app, the book will automatically appear on their bookshelf.
How We Chose Our Gift Book Selections
For this holiday season, our editorial team has collected some of the best books recommended by Fablers, curators, and community members throughout the year. These books include major bestsellers and unexpected gems.
Curation is at the heart of our platform, sharing book recommendations for every kind of reader. To help you find books to read together, we share a new collection of Fable Folios with members every month — exceptional books handpicked by tastemakers, experts, acclaimed authors, world-class athletes, and industry titans. Each curator offers you a unique and inspiring reading journey.
Each book in our Fable gift guide is an experience that's meant to be shared with others, so make sure you know how to start a book club on Fable!
Gifts for a Book Lover
Searching for a new book to read is like a quest, as every reader travels through uncharted territory in hopes of discovering something magical. Here at Fable, we are all life-long readers.
Our wise curators will help illuminate the path to your next great reading adventure.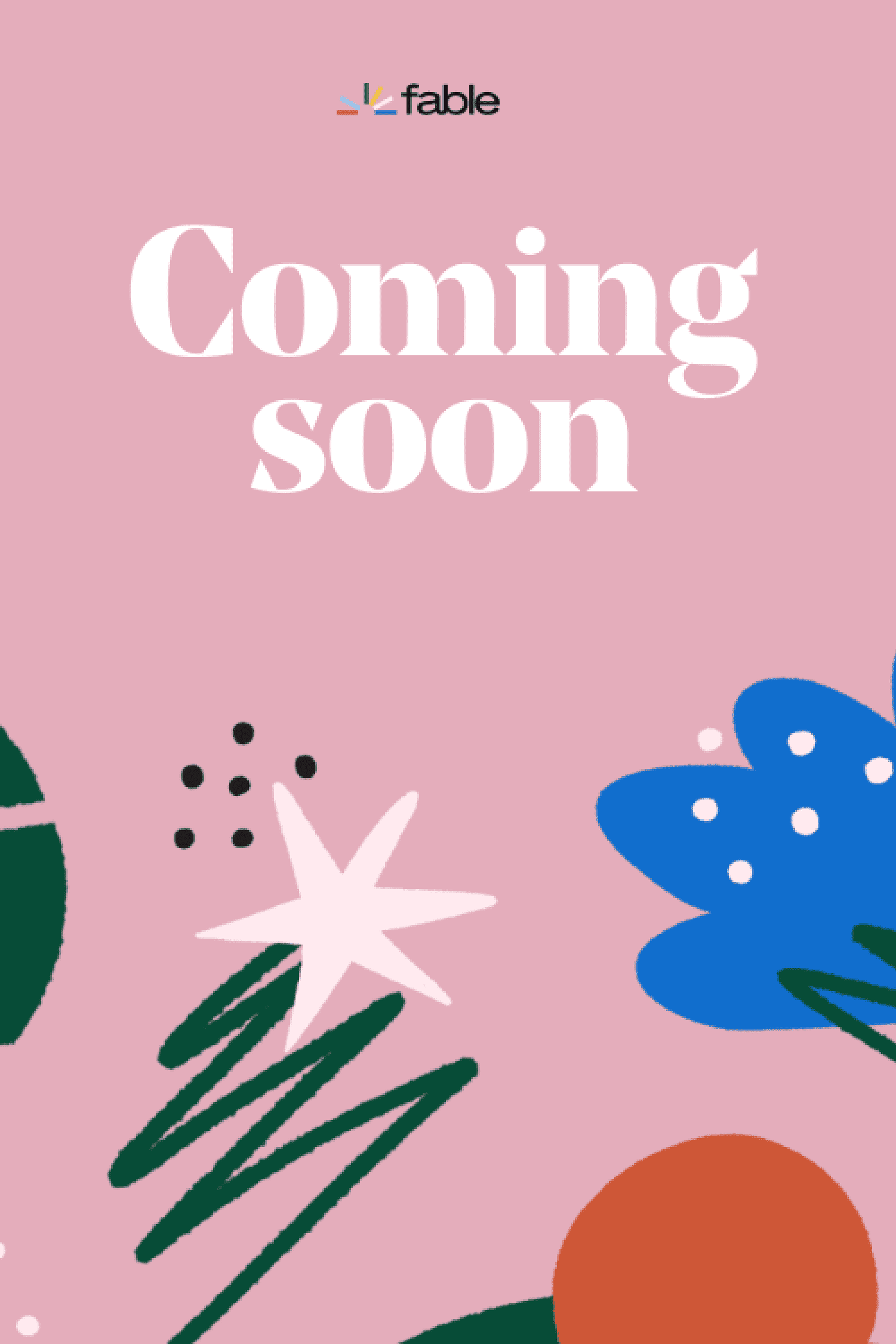 We Deserve Monuments
By Jas Hammonds
Family secrets, a swoon-worthy romance, and a slow-burn mystery collide in We Deserve Monuments, a YA debut from Jas Hammonds that explores how racial violence can ripple down through generations.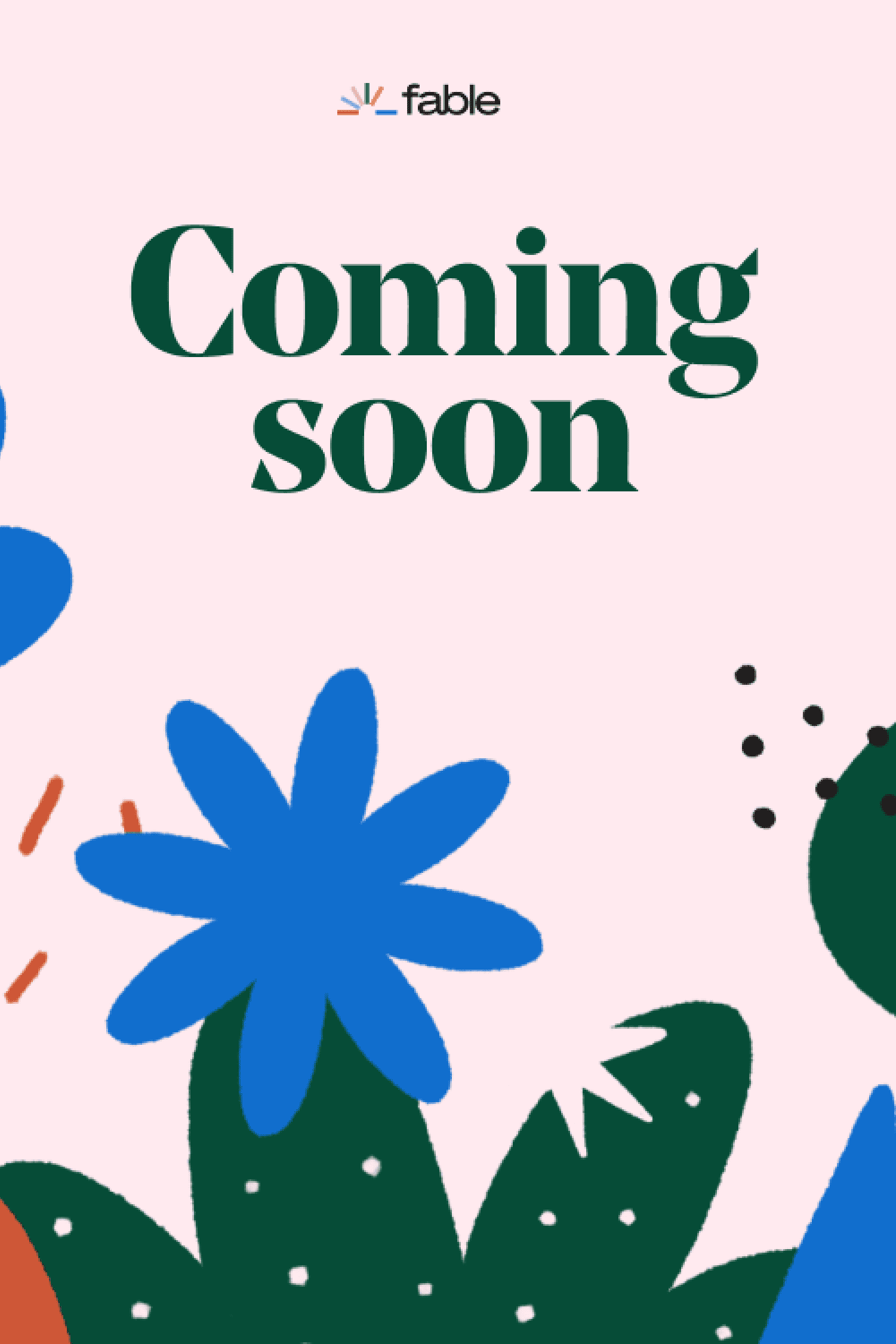 Alone with You in the Ether
By olivie-blake
Two people meet by chance. Prior to their encounter, he is a doctoral student who manages his destructive thoughts with compulsive calculations about time travel; she is a bipolar counterfeit artist undergoing court-ordered psychotherapy.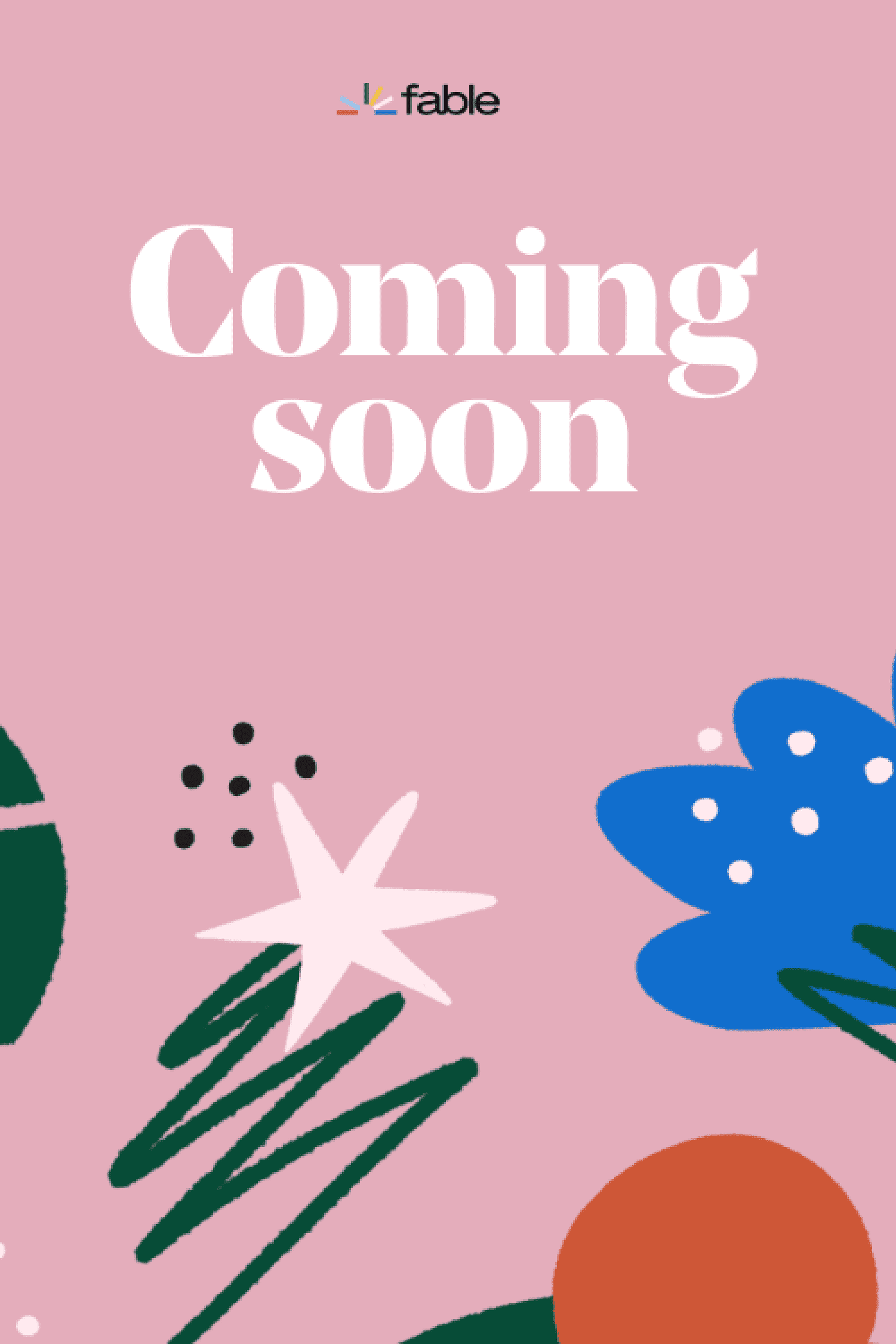 Ninth-house
By Leigh Bardugo
The smash New York Times bestseller from Leigh Bardugo, a mesmerizing tale of power, privilege, and dark magic set among the Ivy League elite.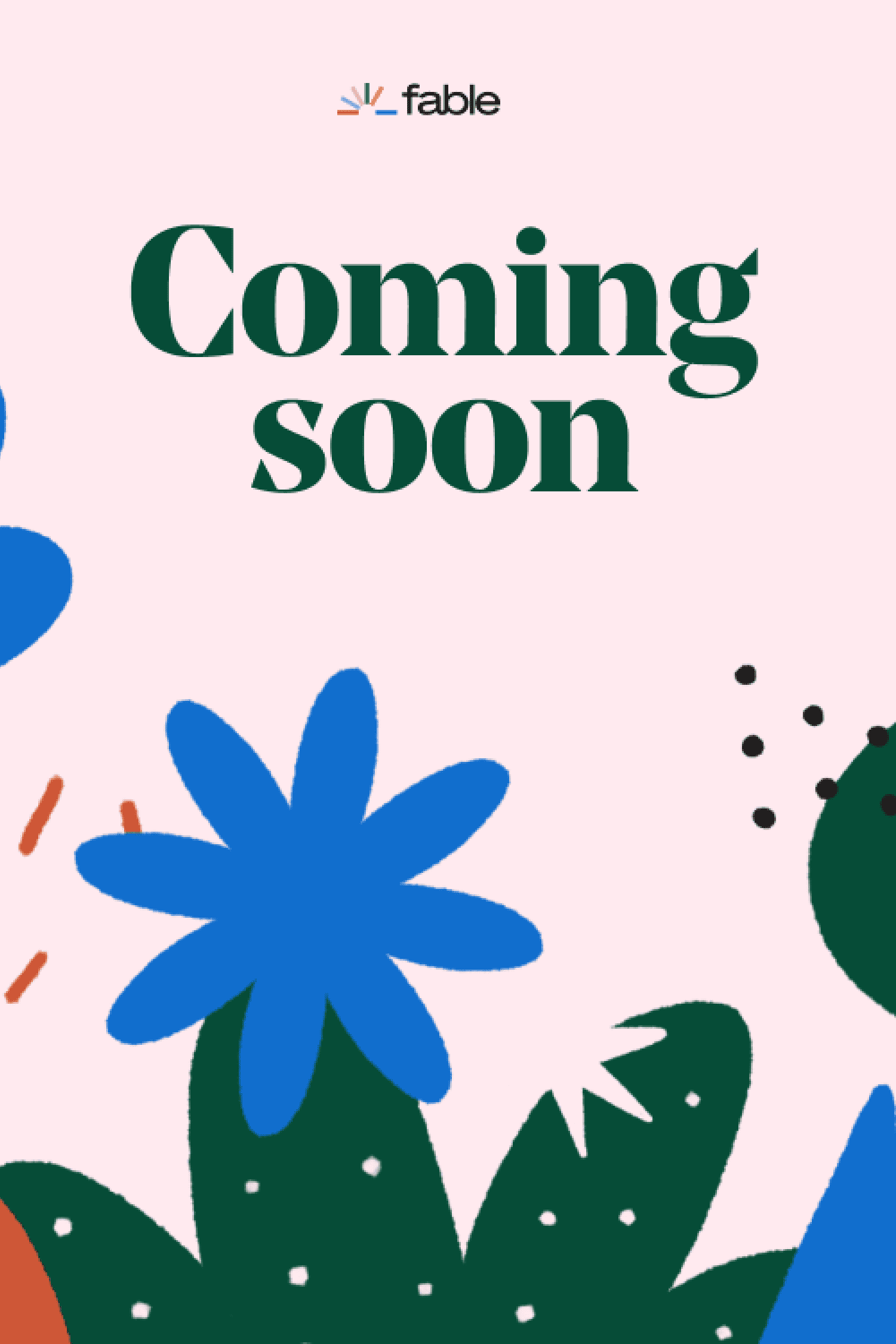 Checkout-19
By Claire Louise Bennett
A schoolgirl scribbles stories in the back pages of her exercise book, intoxicated by the first sparks of her imagination. As she grows, everything and everyone she encounters become fuel for a burning talent.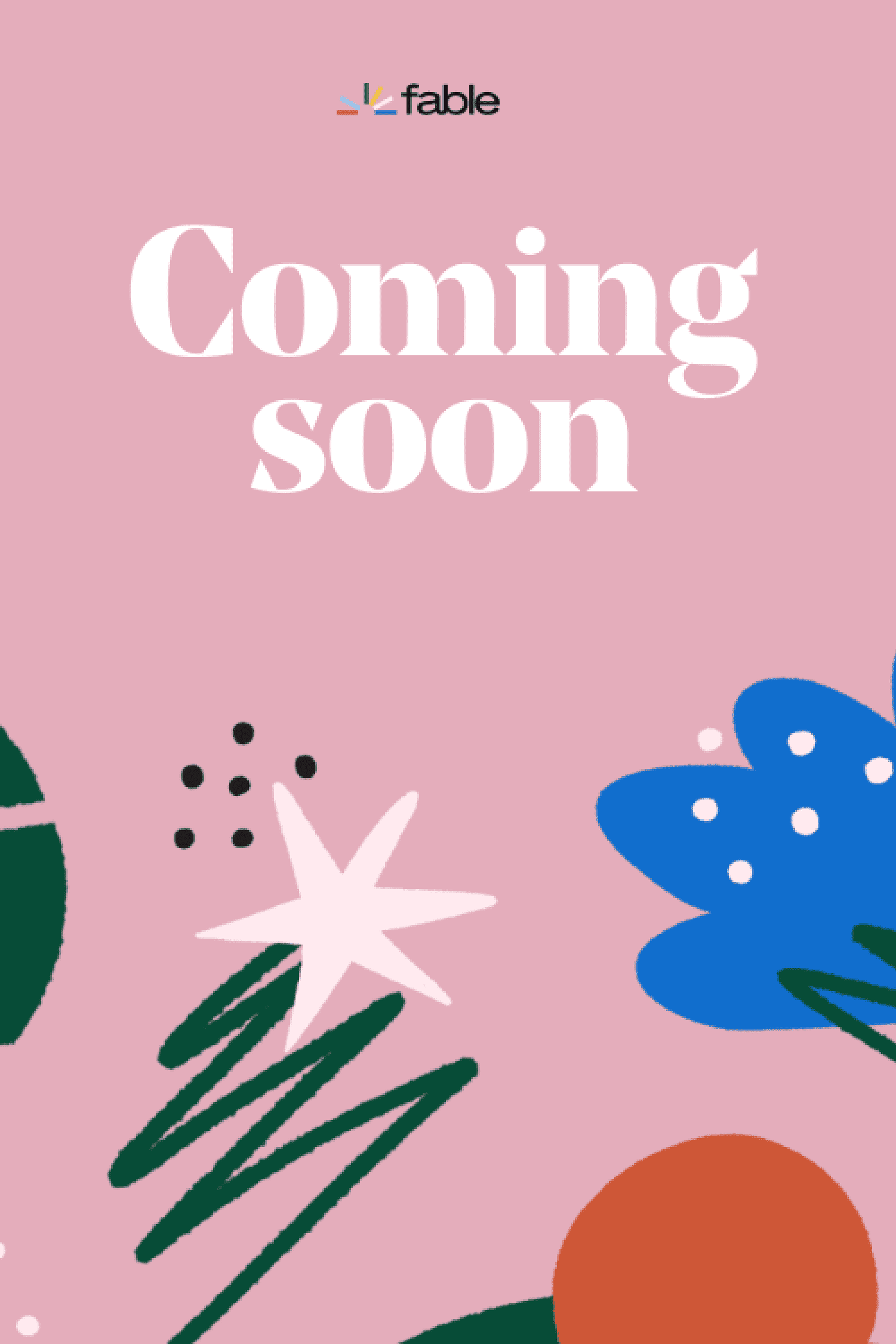 Detransition, Baby
By Torrey Peters
This provocative debut is about what happens at the emotional, messy, vulnerable corners of womanhood that platitudes and good intentions can't reach.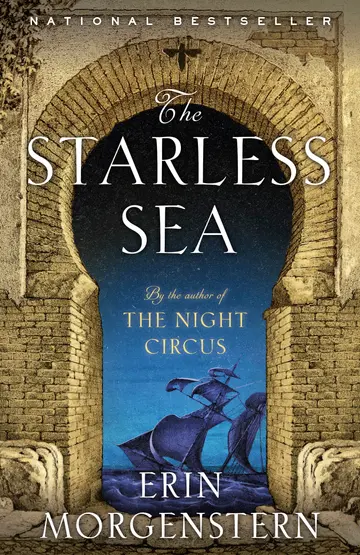 The Starless Sea
By Erin Morgenstern
A timeless love story set in a secret underground world—a place of pirates, painters, lovers, liars, and ships that sail upon a starless sea.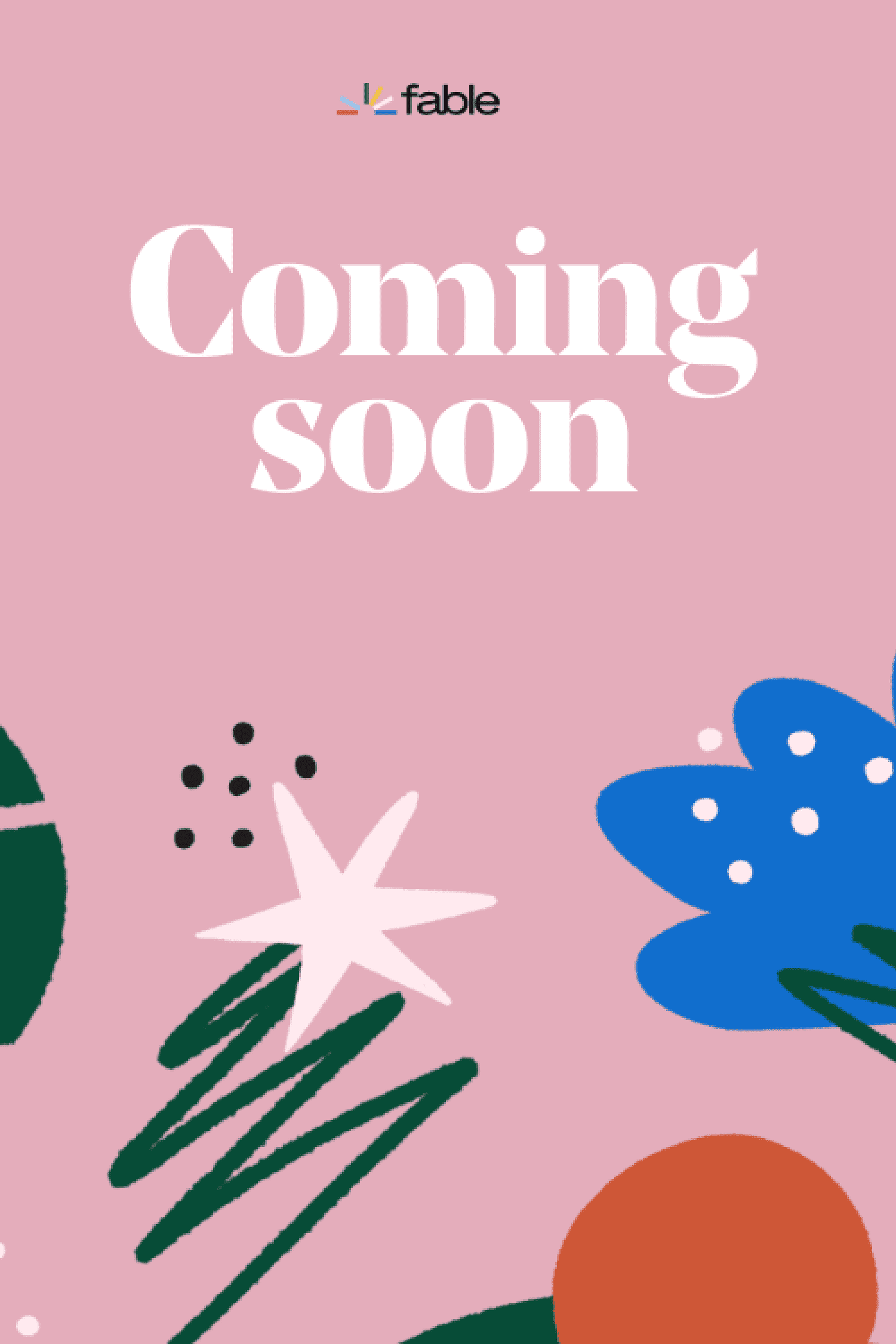 The Vanishing Half
By Brit Bennett
Weaving together multiple strands and generations of this family, from the Deep South to California, from the 1950s to the 1990s, comes a story that is a riveting, emotional family story and a brilliant exploration of the American history of passing.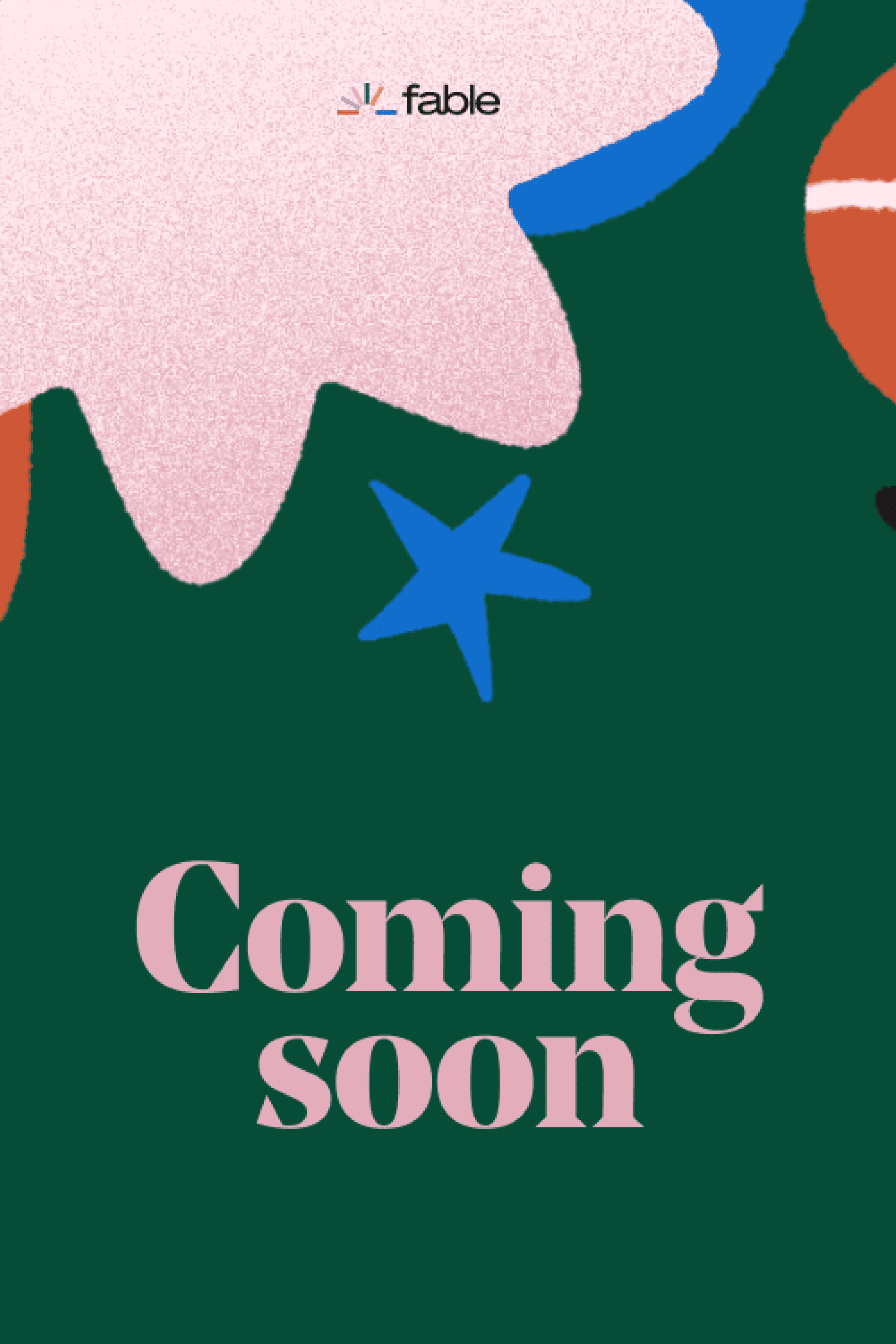 Cloud Cuckoo Land
By Anthony Doerr
Cloud Cuckoo Land spans medieval Constantinople, a 22nd-century spaceship, and a public library held under armed siege by a teenage environmentalist in modern-day America. I dedicated this book to librarians: then, now, and in the years to come.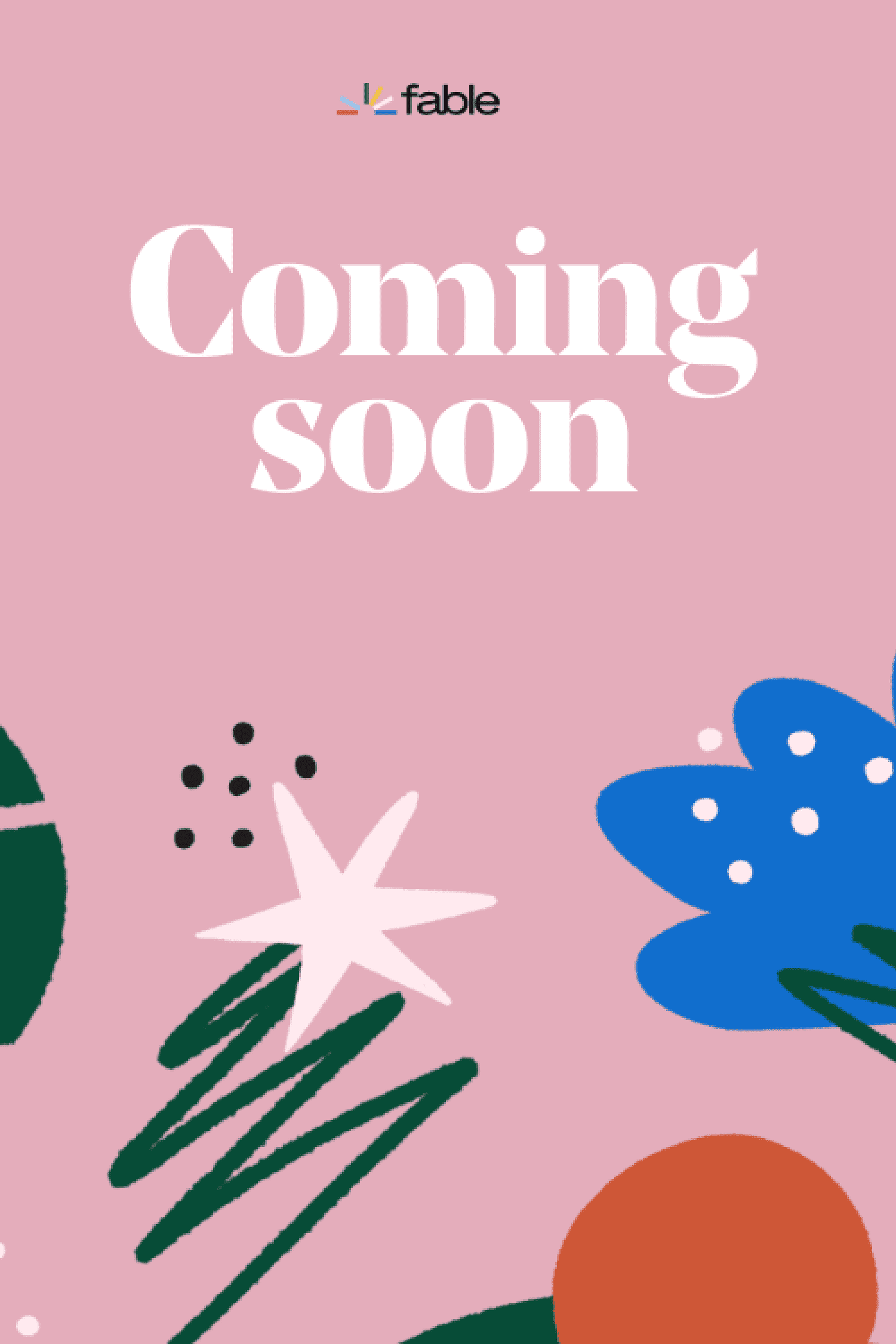 The Midnight Library
By Matt Haig
A woman must search within herself as she travels through the Midnight Library to decide what is truly fulfilling in life, and what makes it worth living in the first place.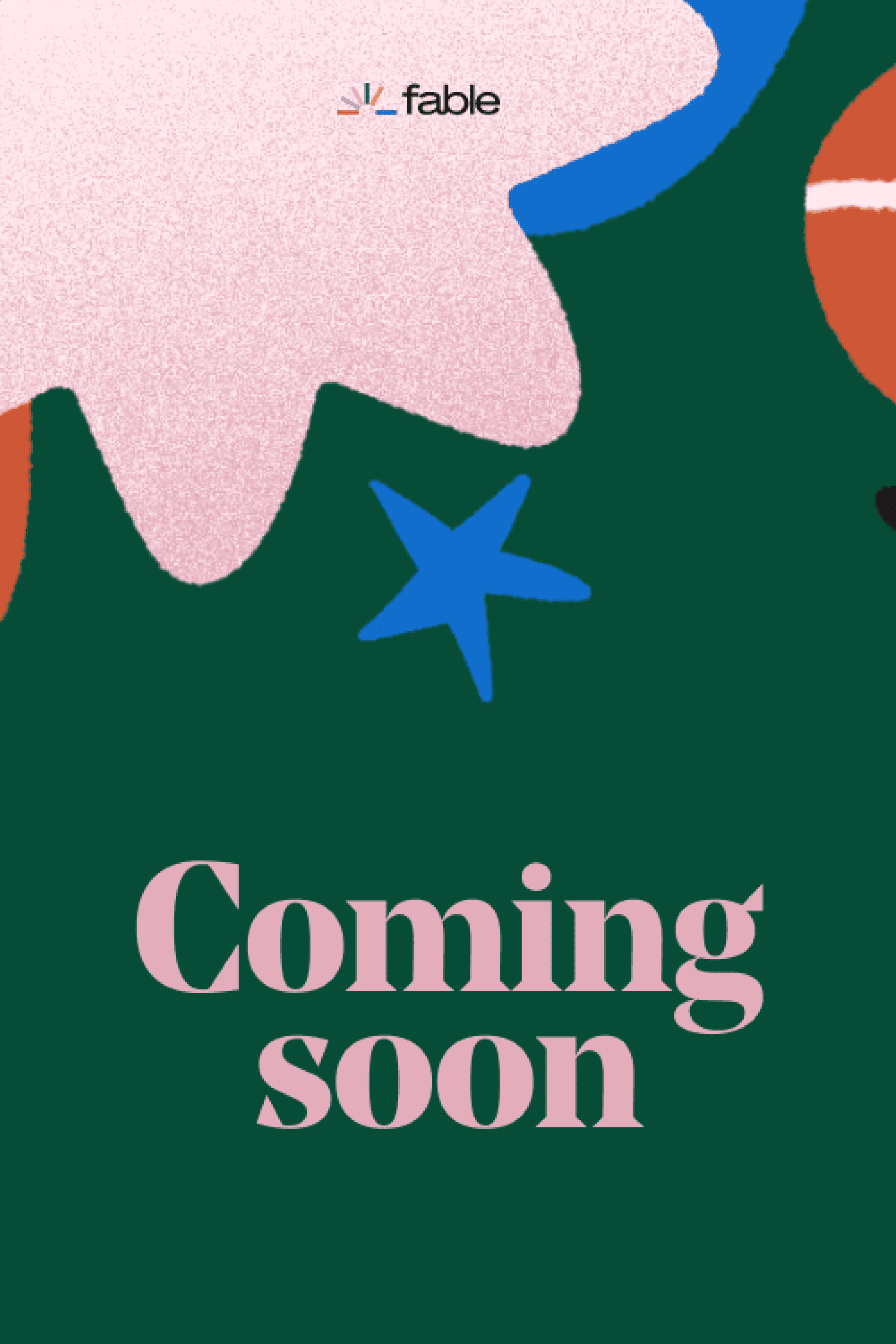 The Reading List
By Sara Nisha Adams
An unforgettable and heartwarming debut about how a chance encounter with a list of library books helps forge an unlikely friendship between two very different people in a London suburb.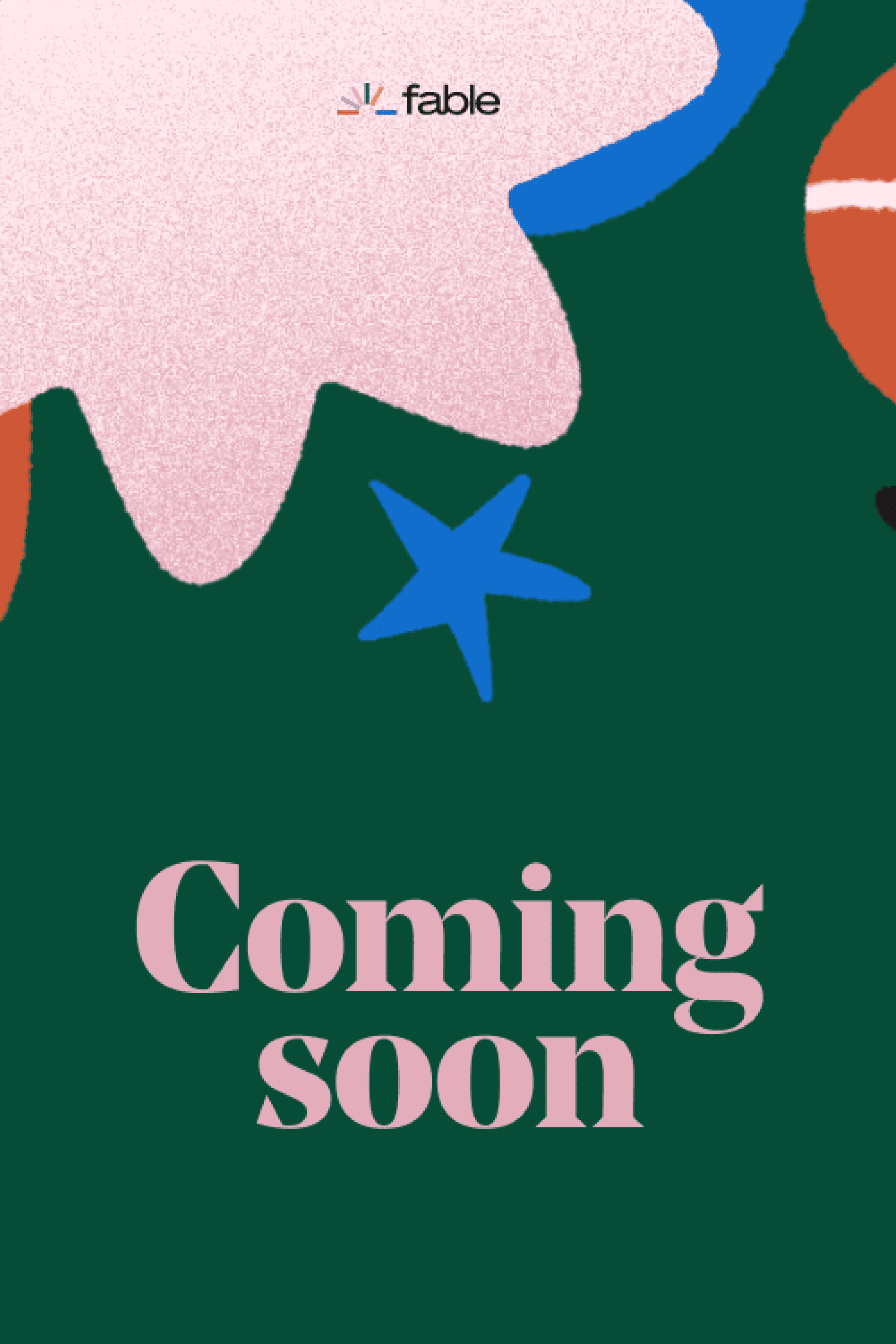 Anxious People
By Fredrik Backman
A charming, poignant novel about a crime that never took place, a would-be bank robber who disappears into thin air, and eight extremely anxious strangers who find they have more in common than they ever imagined.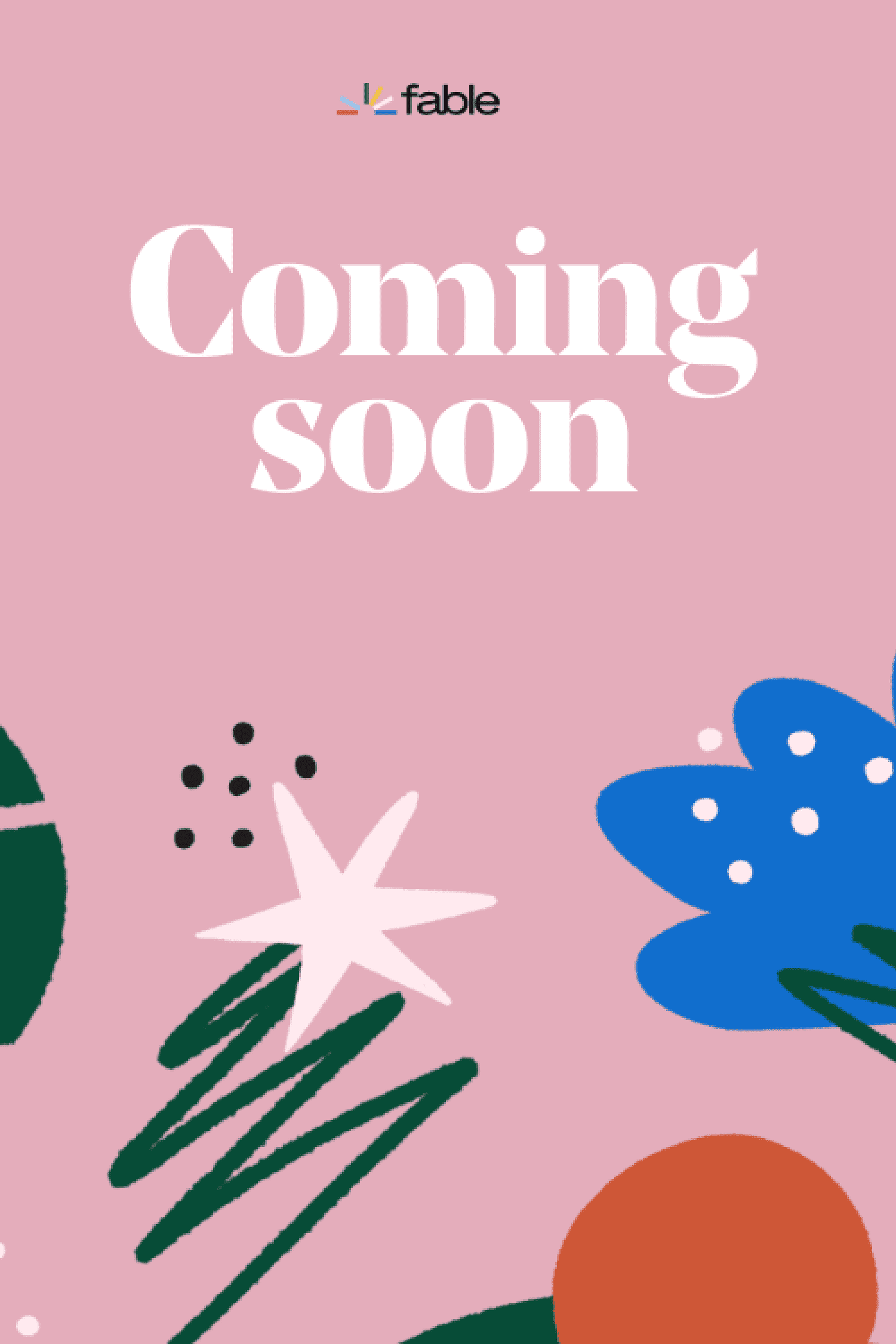 Where the Crawdads Sing
By Delia Owens
An exquisite ode to the natural world, a heartbreaking coming-of-age story, and a surprising tale of possible murder.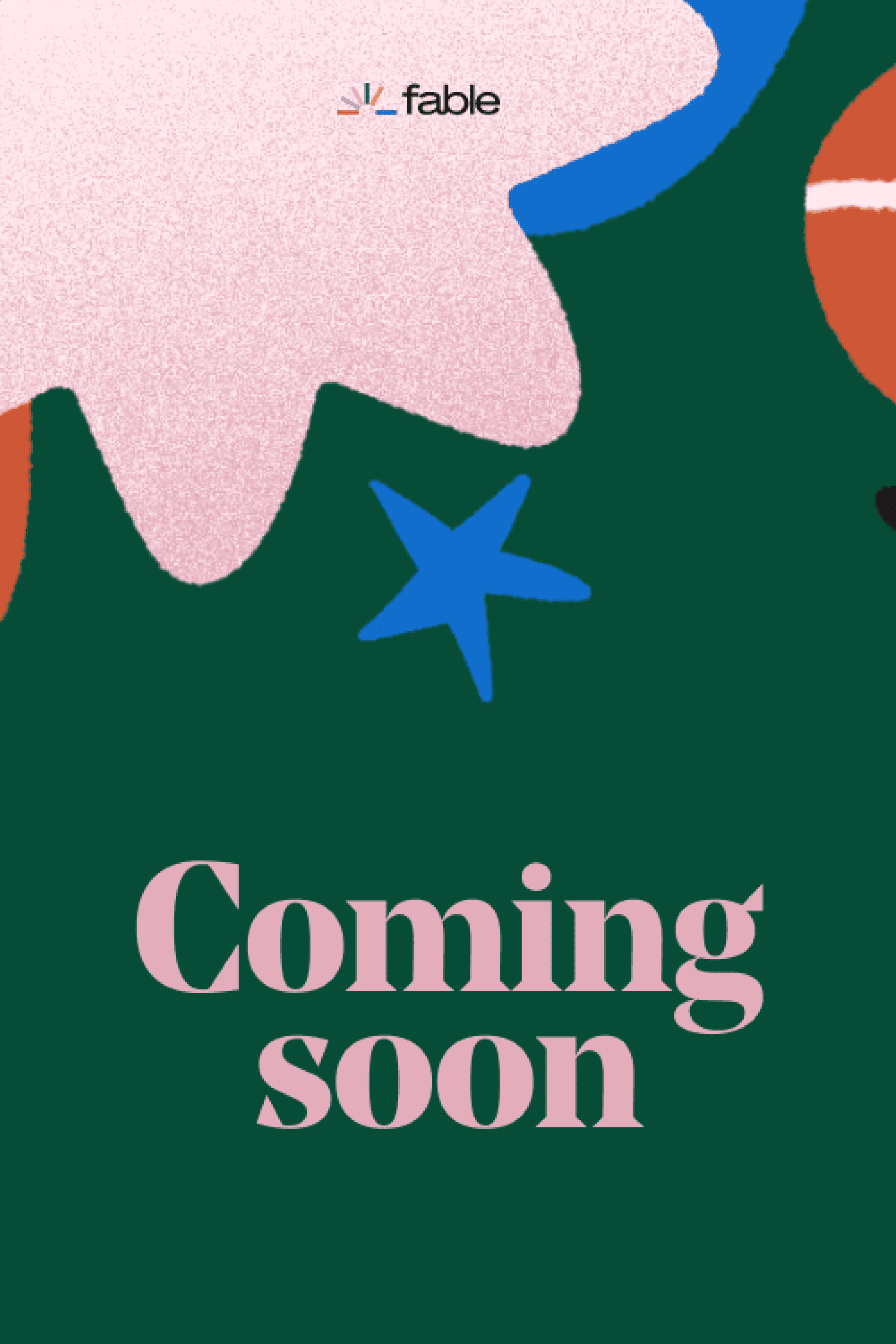 The Invisible Life of Addie LaRue
By V.E. Schwab
In exchange for freedom and immortality, a 16 year old girl in 17th Century France is cursed to be forgotten by everyone she meets. Her subsequent journey through time becomes an extraordinary adventure.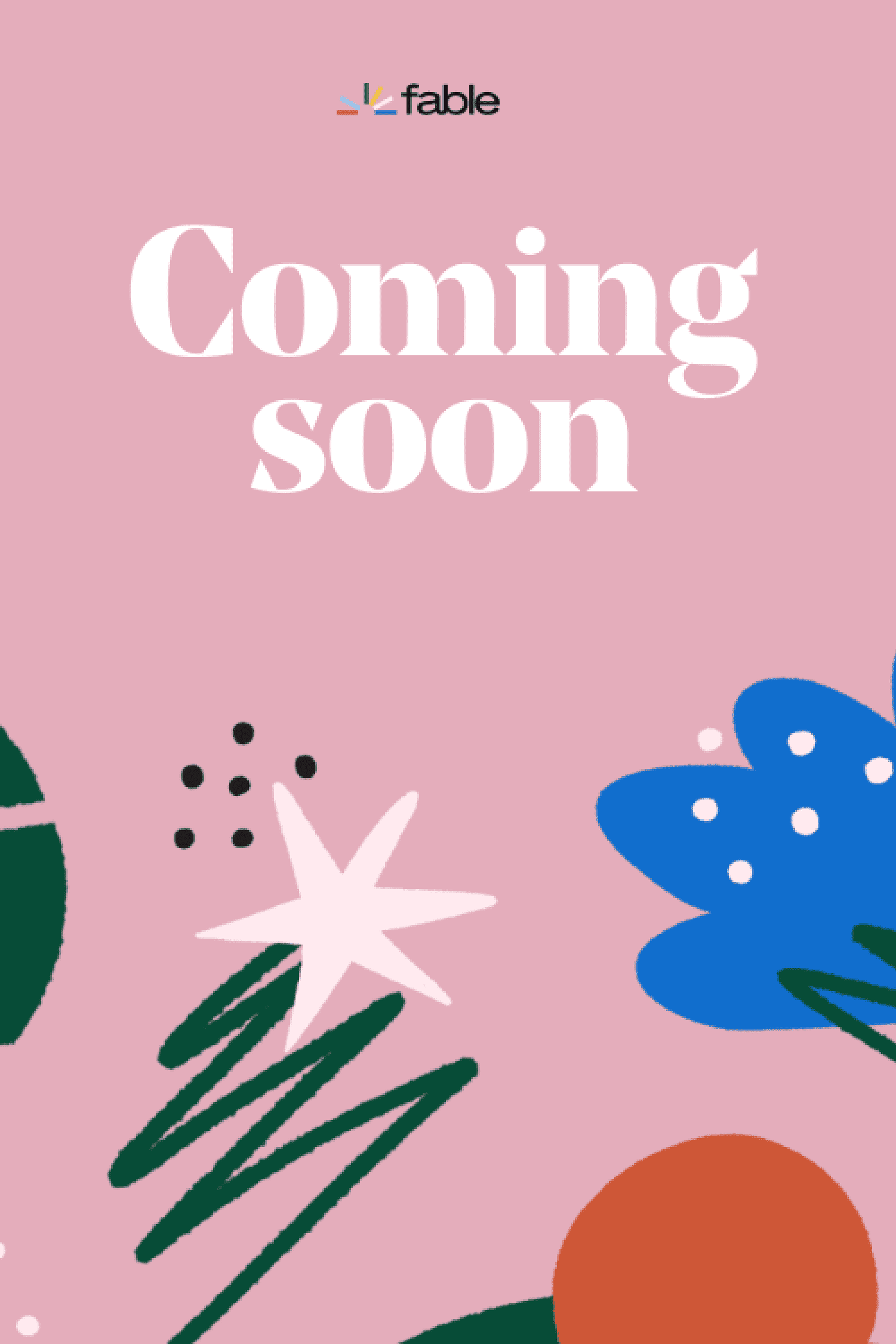 The Sentence
By Louise Erdrich
In this stunning and timely novel, Pulitzer Prize and National Book Award–winning author Louise Erdrich creates a wickedly funny ghost story, a tale of passion, of a complex marriage, and of a woman's relentless errors.
The Best Books for Coworkers
The holidays are a great time to set some reading resolutions, fun goals that can do wonders for your overall wellness. Our curators have chosen some great personal development books designed to offer guidance, quality nonfiction, and other books to help your coworkers find confidence and purpose.
We know that just 30 minutes of reading every day can improve your mental wellbeing. Research has proved that regular reading can alleviate anxiety, depression, and stress. It can even extend your life by two years!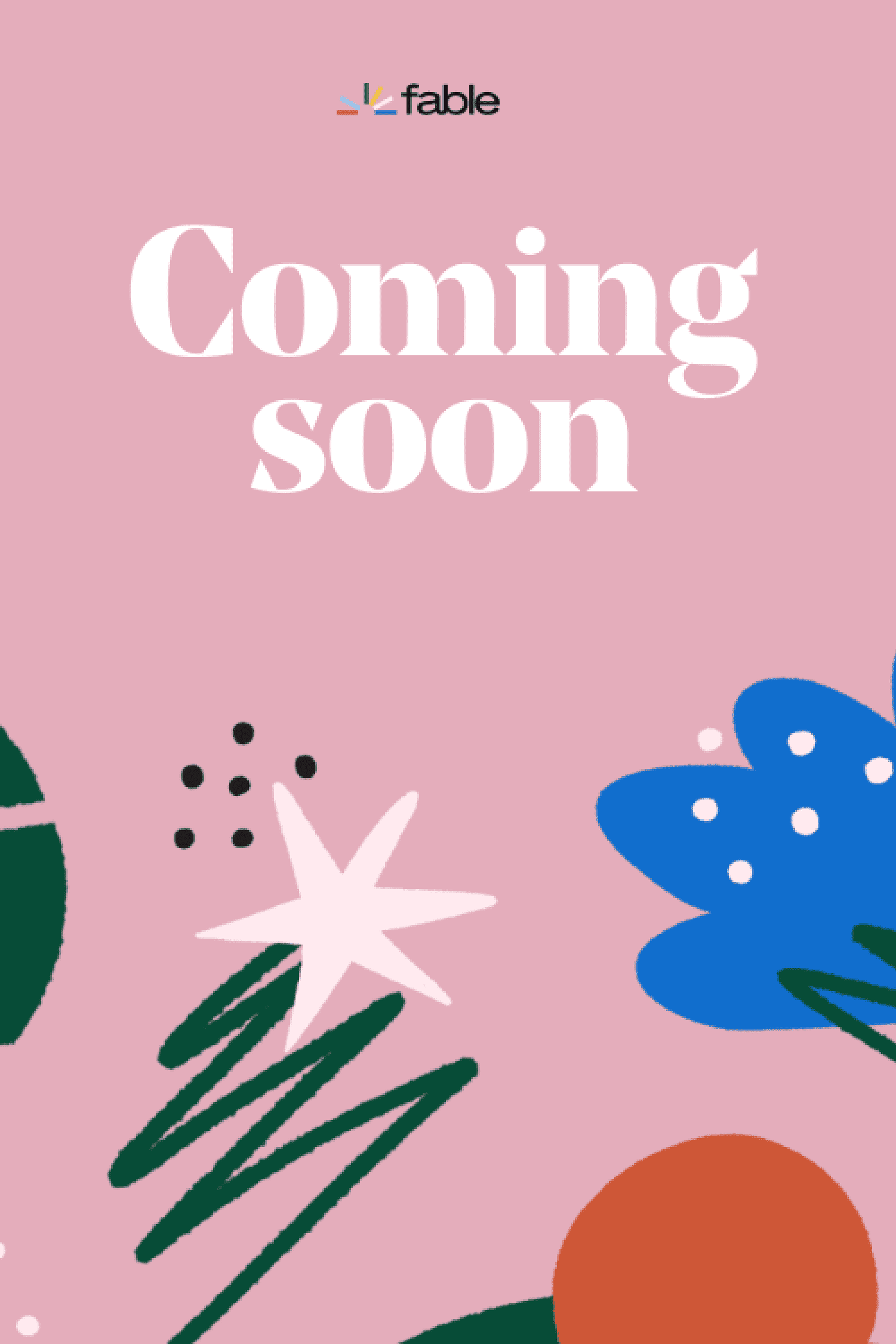 The Light We Carry
By Michelle Obama
There may be no tidy solutions or pithy answers to life's big challenges, but Michelle Obama believes that we can all locate and lean on a set of tools to help us better navigate change and remain steady within flux.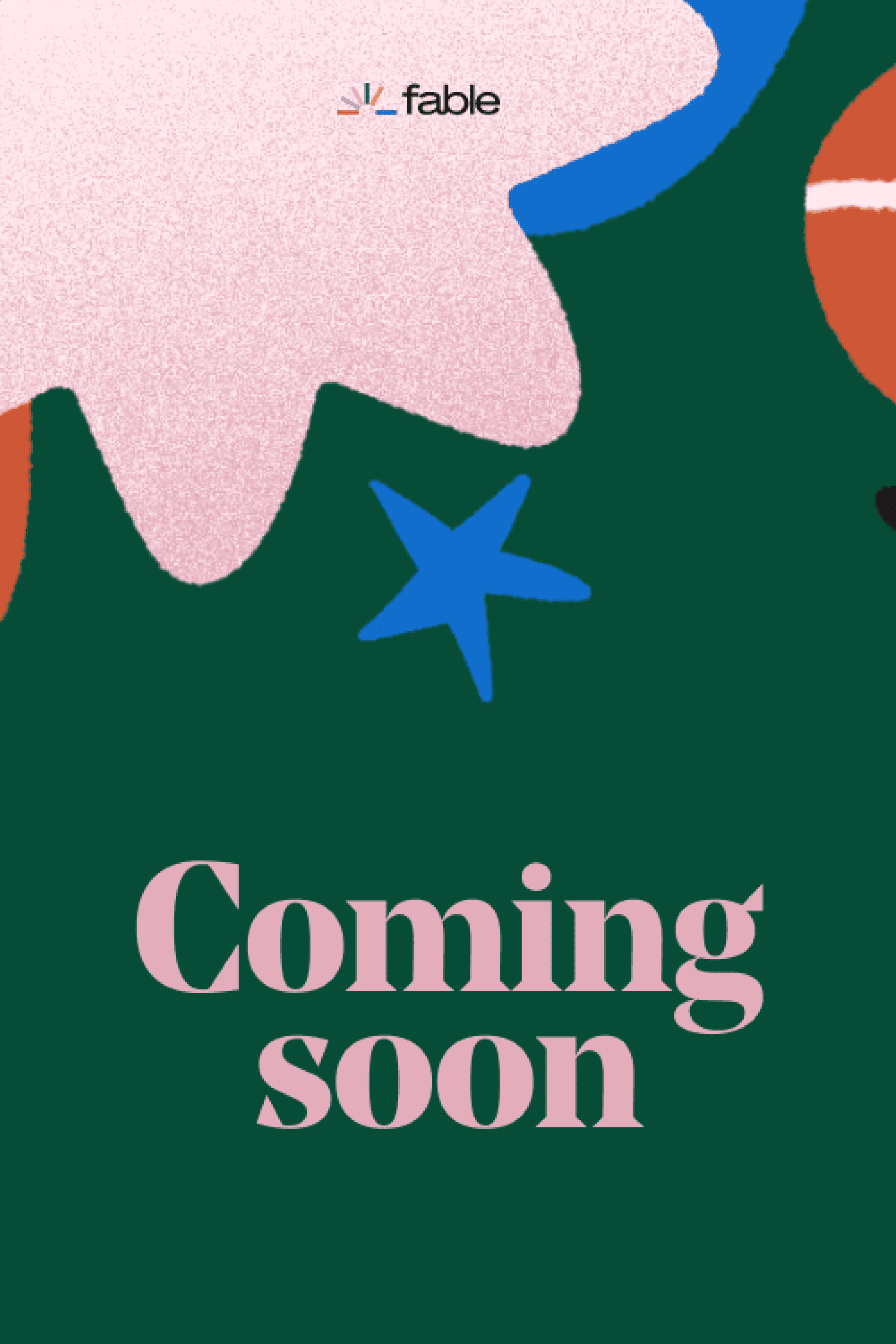 "Buzzy and enthralling …A glorious novel about empires and erasures, husbands and wives, staggering fortunes and unspeakable misery…Fun as hell to read." —Oprah Daily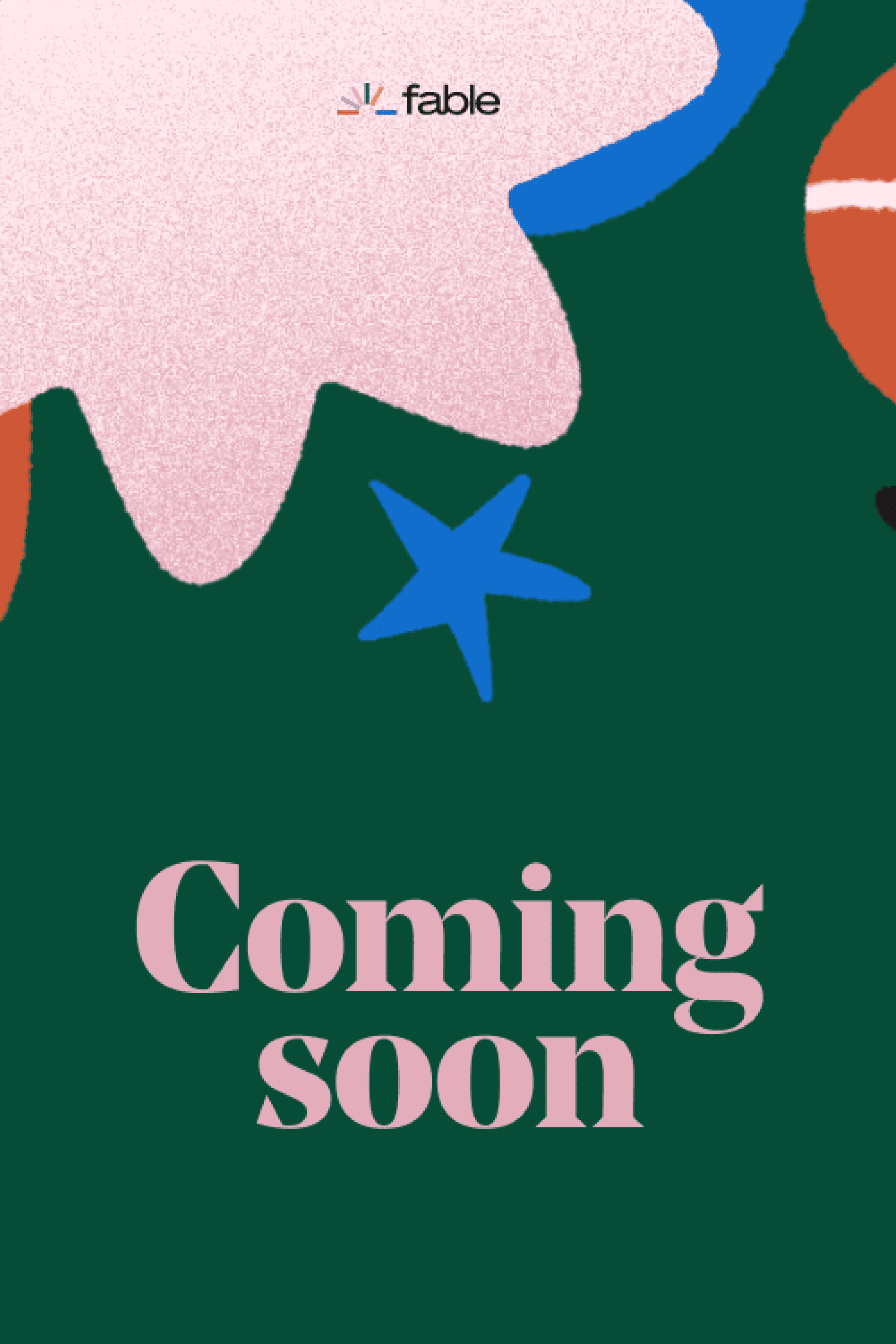 South To America
By Imani Perry
An essential, surprising journey through the history, rituals, and landscapes of the American South—and a revelatory argument for why you must understand the South in order to understand America.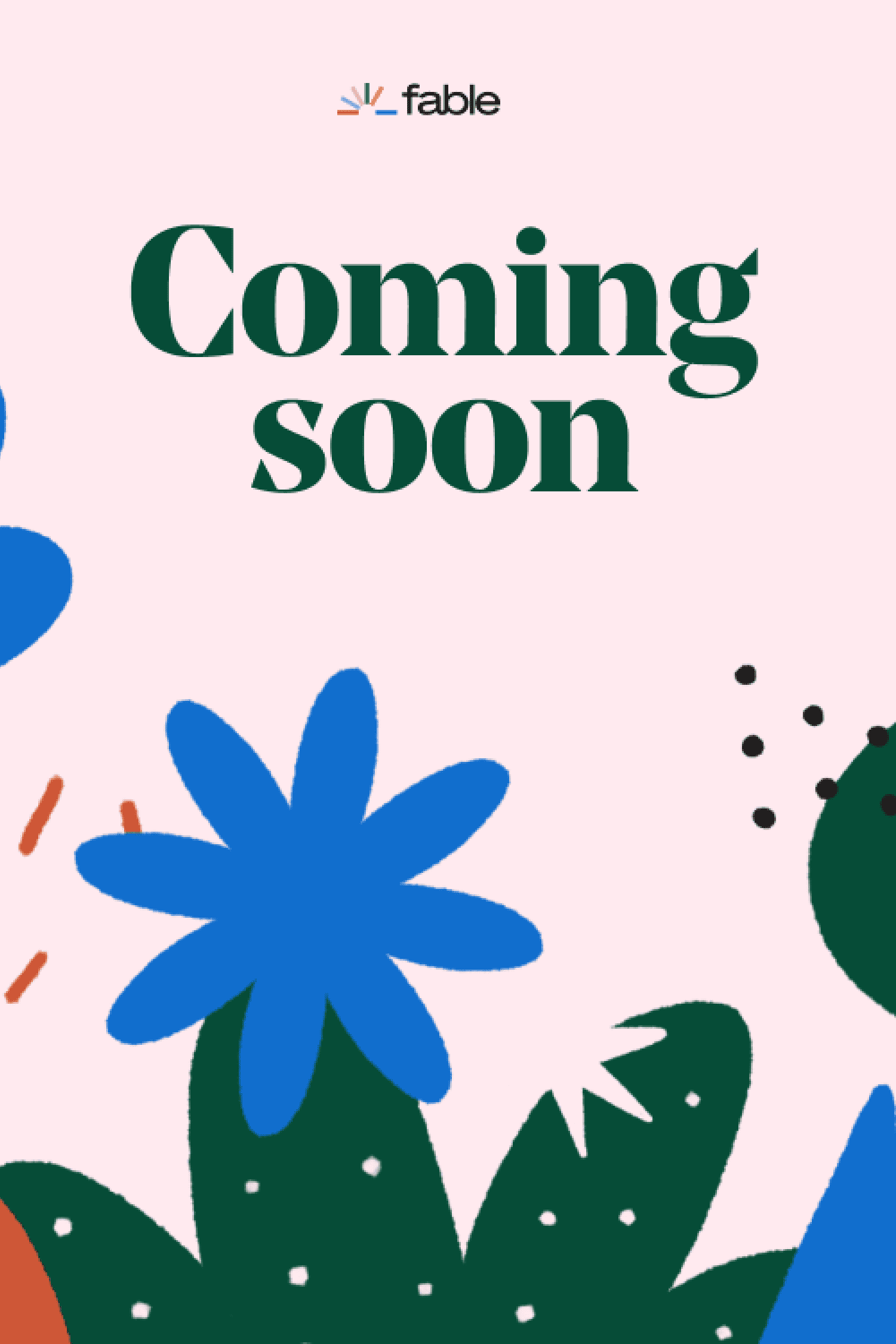 A masterful portrait of how America today and throughout its history has been shaped by a hidden caste system, a rigid hierarchy of human rankings.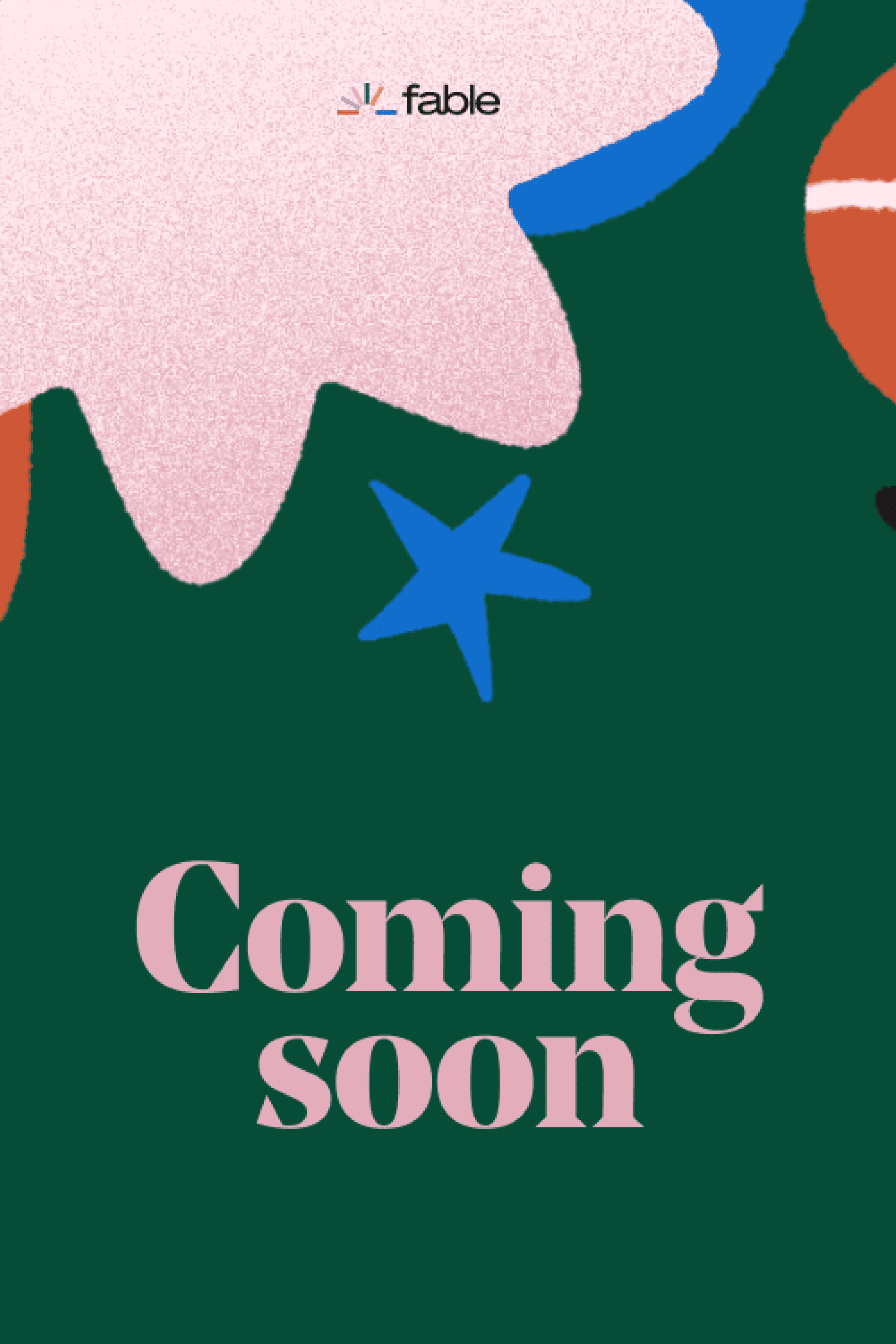 Predictably Irrational
By Dan Ariely
In this newly revised and expanded edition of the groundbreaking New York Times bestseller, Dan Ariely refutes the common assumption that we behave in fundamentally rational ways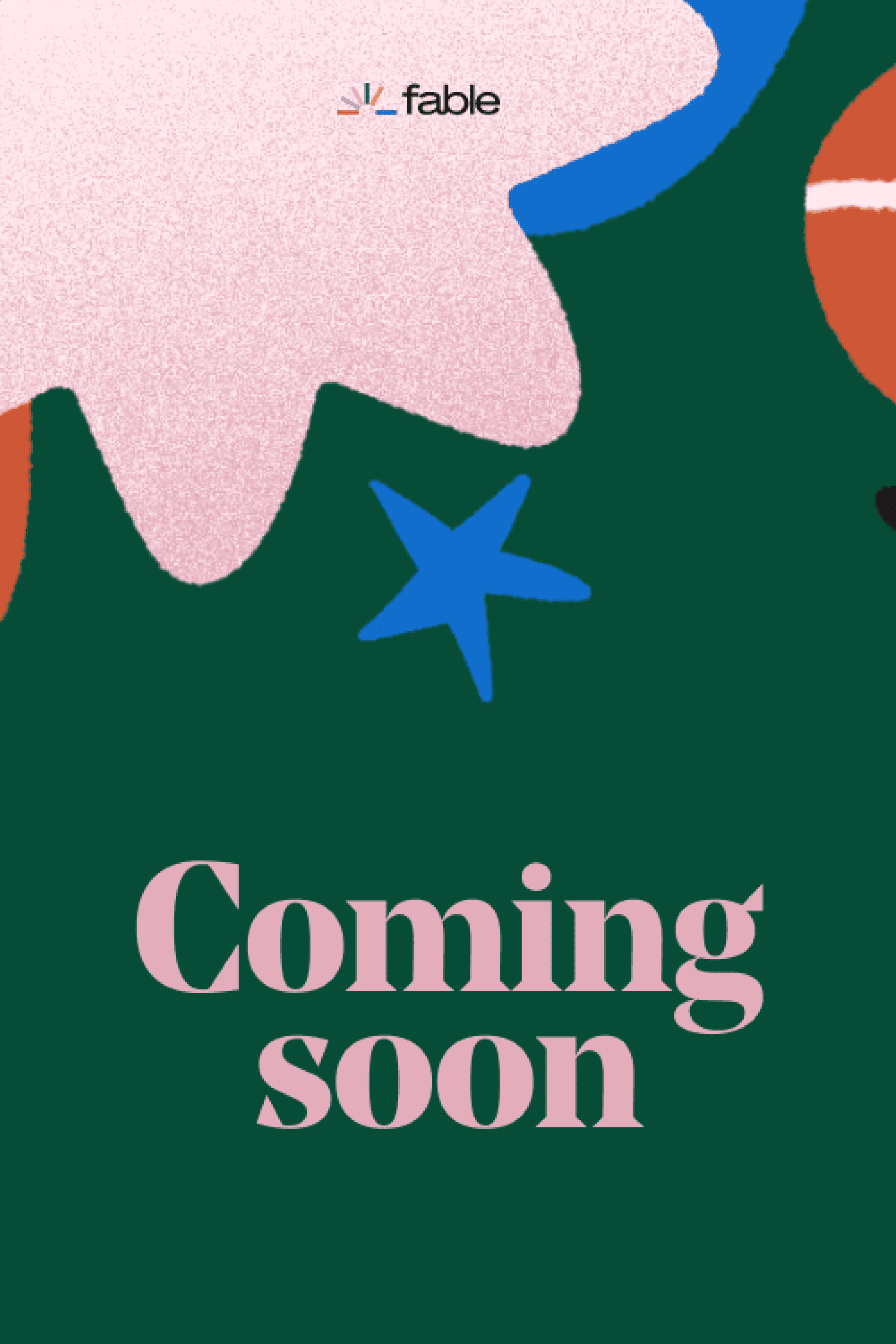 Thinking, Fast and Slow
By Daniel Kahneman
Engaging the reader in a lively conversation about how we think, Kahneman reveals where we can and cannot trust our intuitions and how we can tap into the benefits of slow thinking.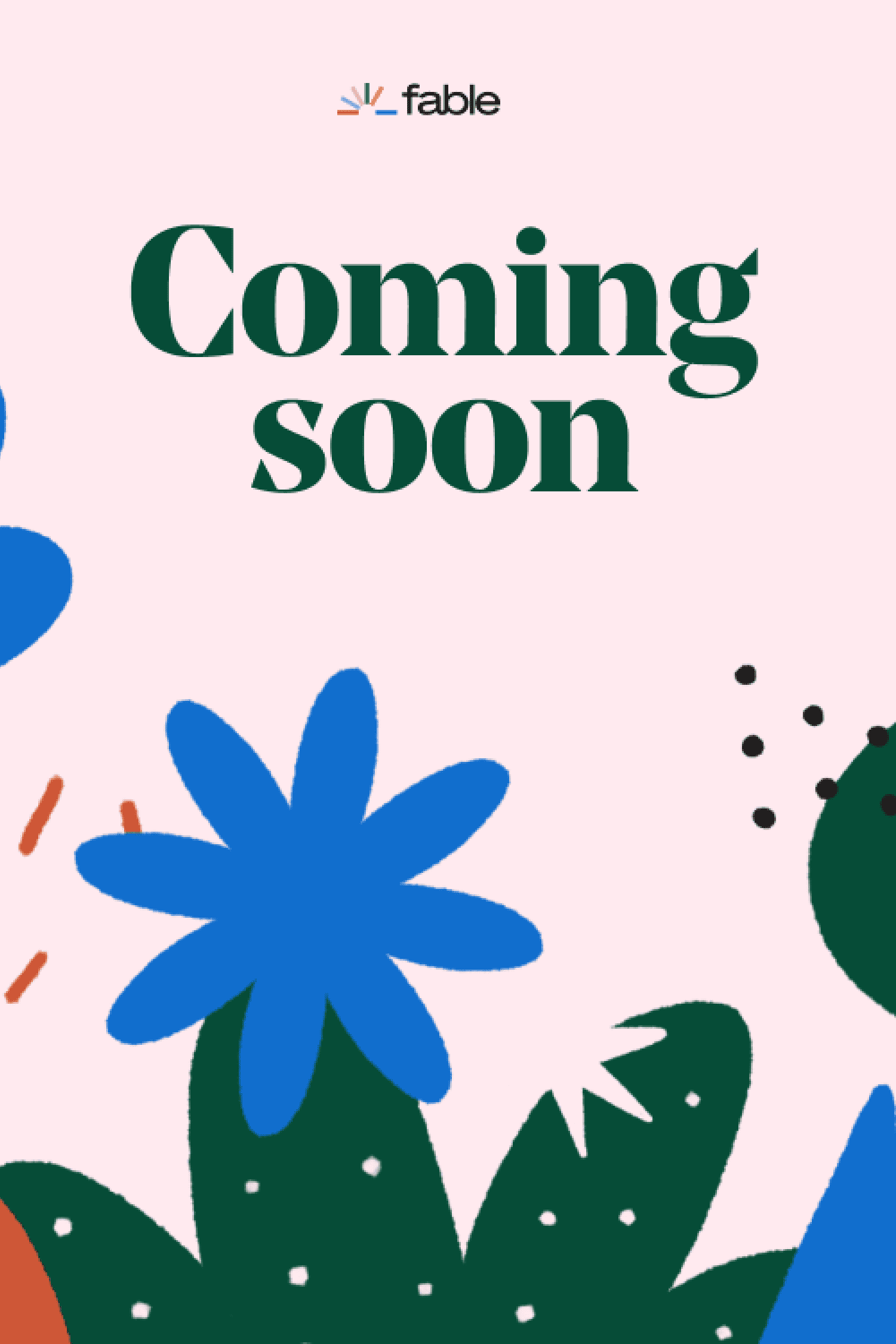 A concise but wide-ranging personal history of the internet from—for the first time—the point of view of the user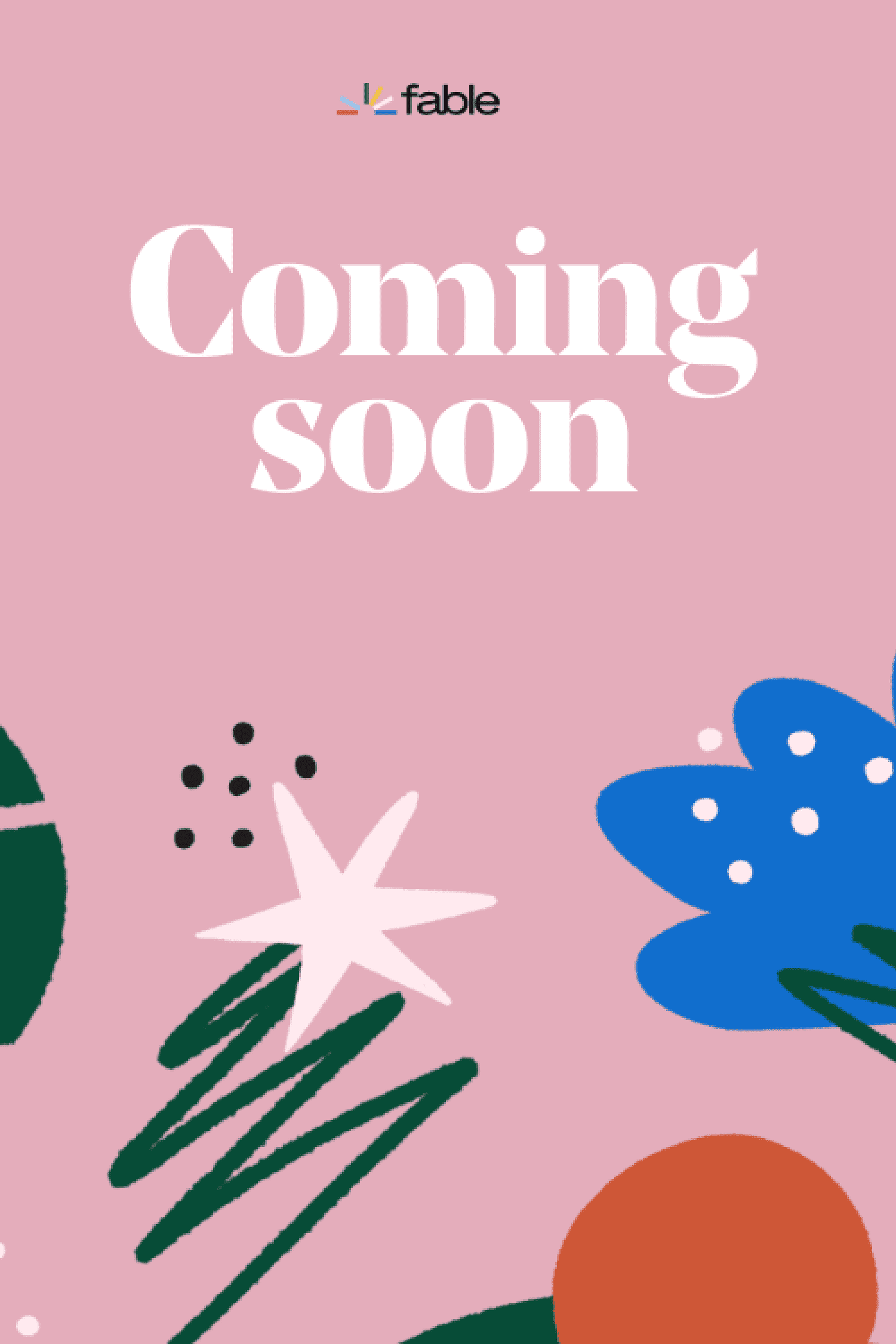 Sapiens
By Yuval Noah Harari
Integrating history and science to reconsider accepted narratives, connect past developments with contemporary concerns, and examine specific events within the context of larger ideas.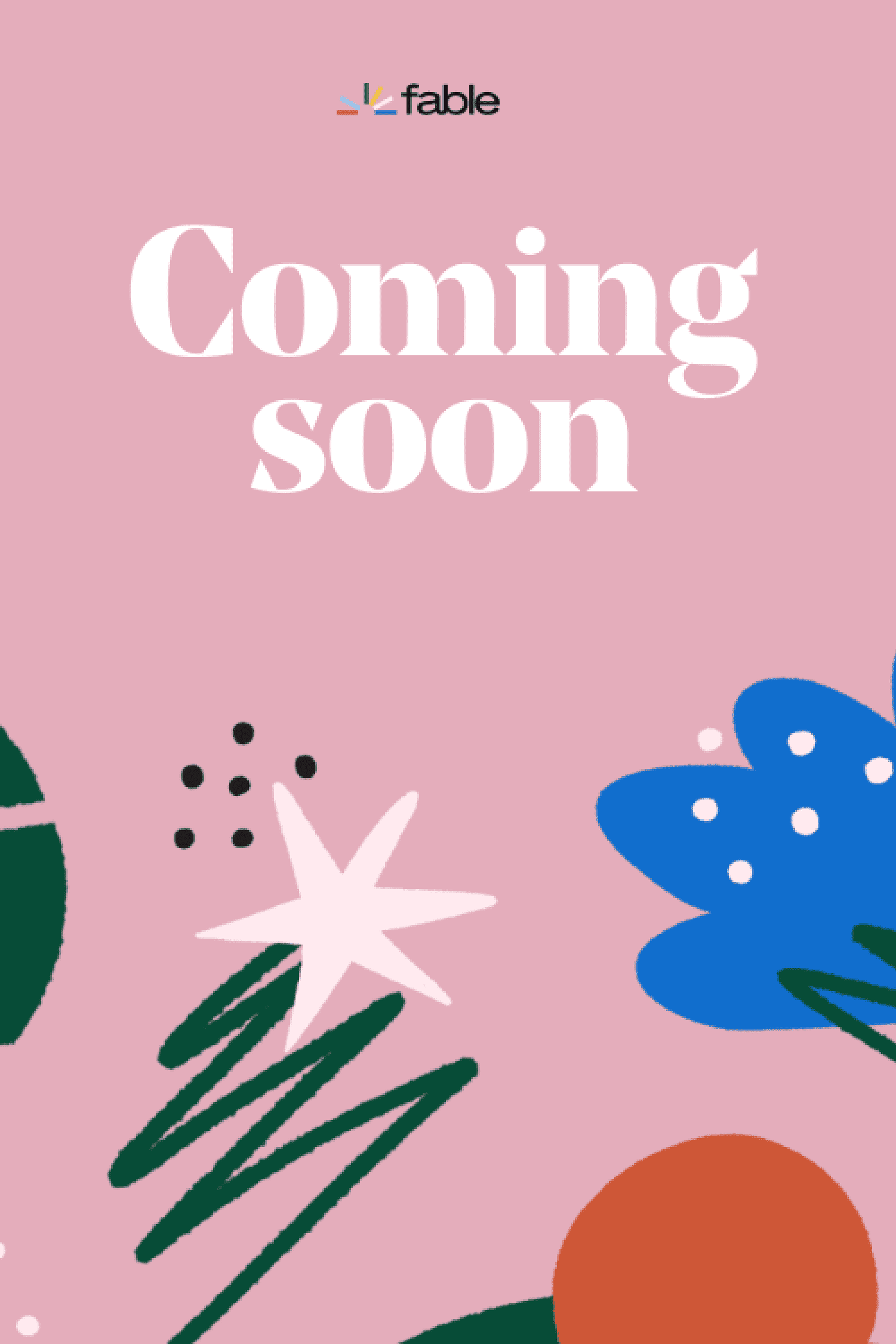 The Hard Thing About Hard Things
By Ben Horowitz
Filled with his trademark humor and straight talk, an invaluable book for veteran entrepreneurs as well as those aspiring to their own new ventures, drawing from Horowitz's personal and often humbling experiences.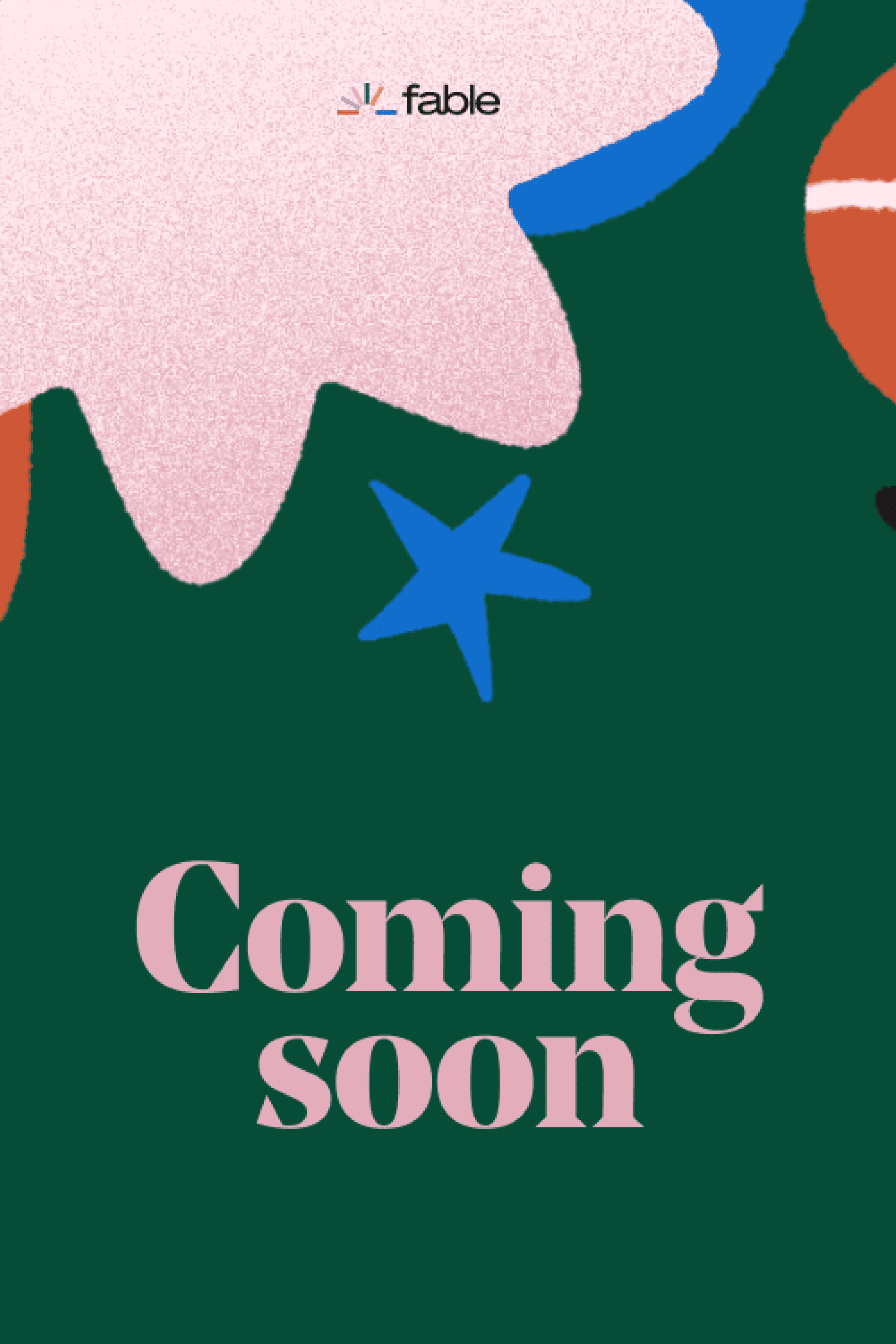 The Hot Seat
By Jeff Immelt
A candid memoir about successful leadership from the former CEO of General Electric, named one of the "World's Best CEOs" by Barron's, and the lessons he learned from his experience leading GE after 9/11, through the devastating 2008–09 financial crisis.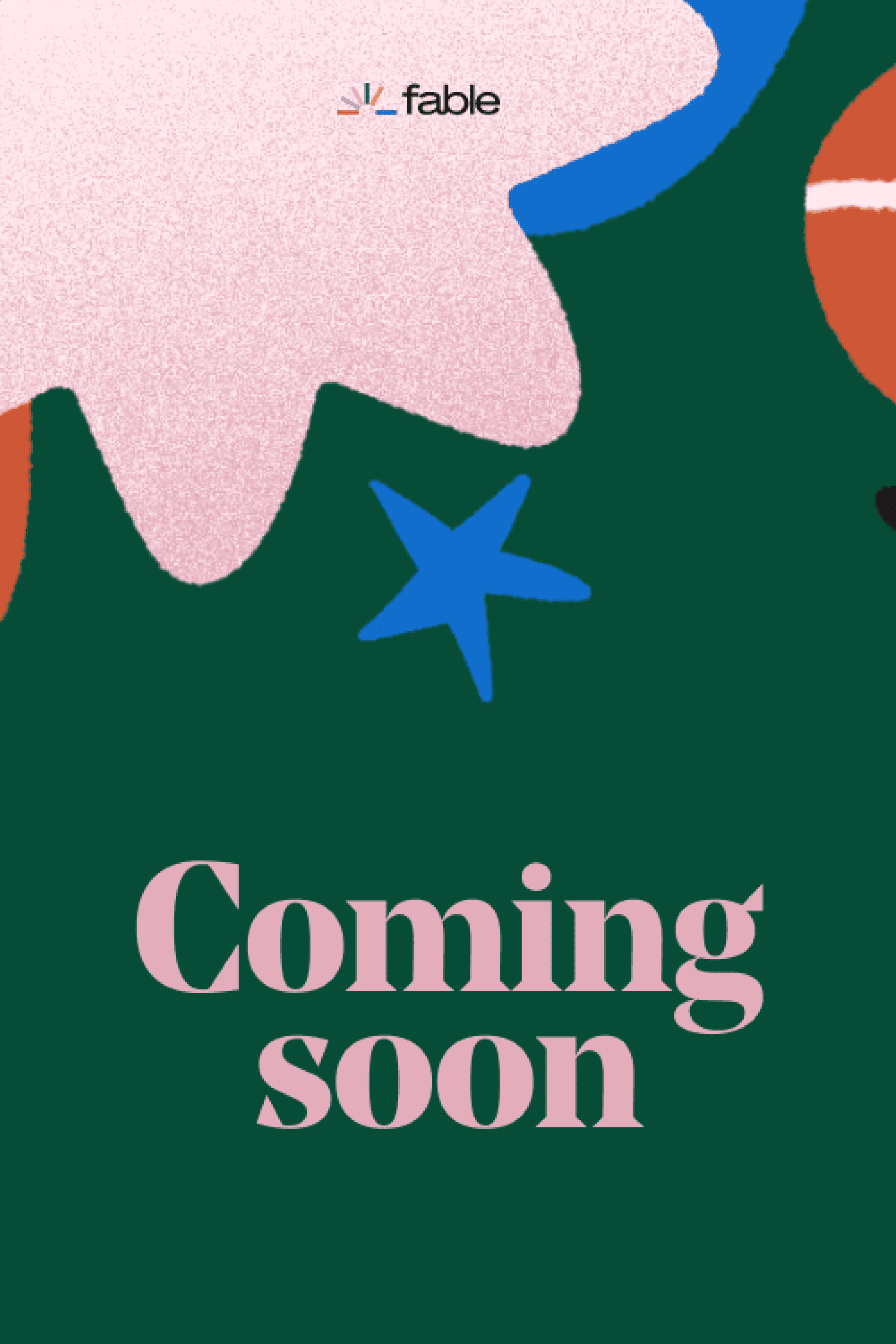 Let My People Go Surfing
By Yvon Chouinard
Yvon Chouinard—legendary climber, businessman, environmentalist, and founder of Patagonia, Inc.—shares the persistence and courage that have gone into being head of one of the most respected and environmentally responsible companies on earth.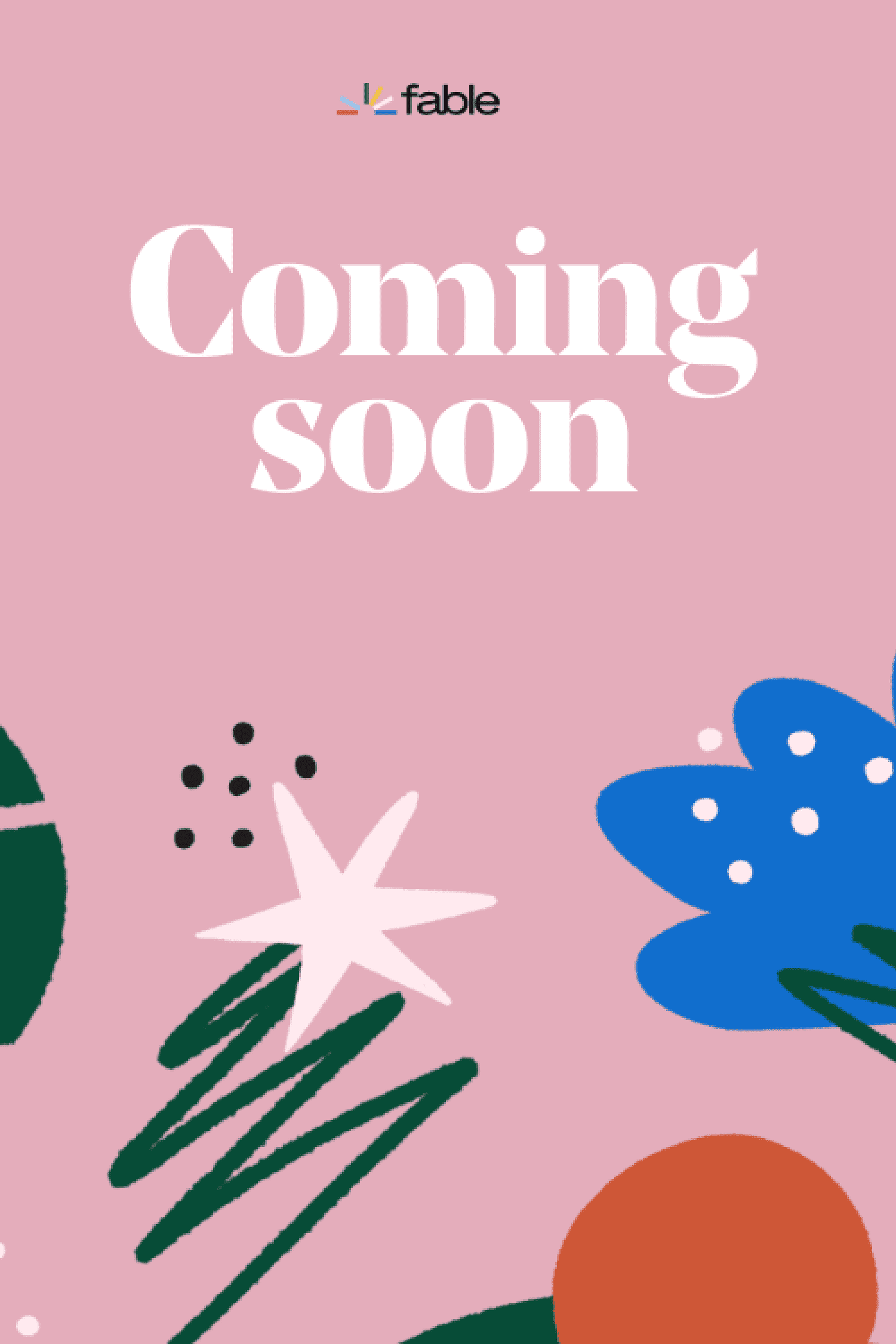 Switch
By Chip Heath and Dan Heath
Switch shows that successful changes follow a pattern, a pattern you can use to make the changes that matter to you, whether your interest is in changing the world or changing your waistline.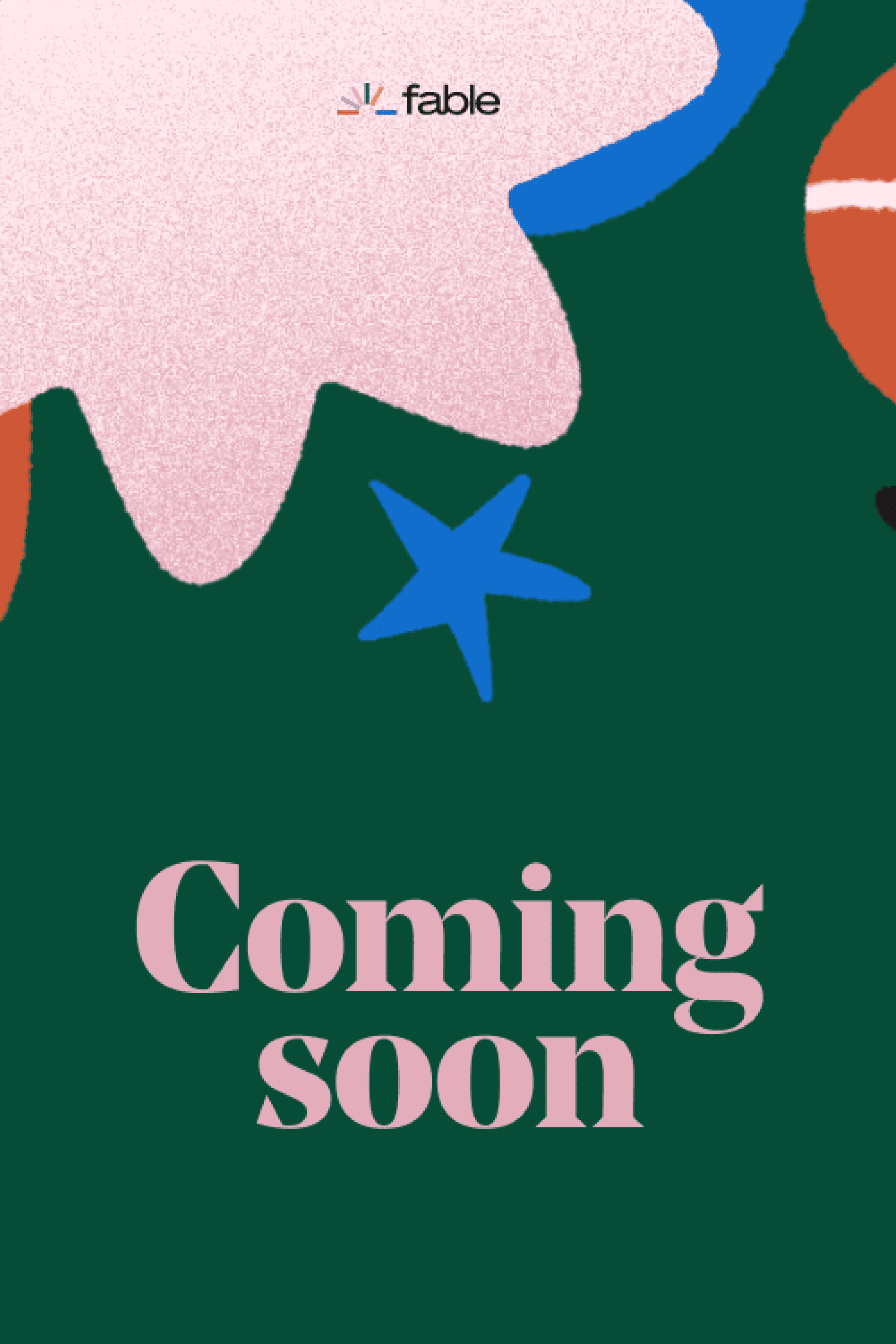 Bored and Brilliant
By Manoush Zomorodi
A book that show us how to rethink our gadget use to live better and smarter in this new digital ecosystem, harnessing boredom's hidden benefits to become our most productive and creative selves without totally abandoning our gadgets in the process.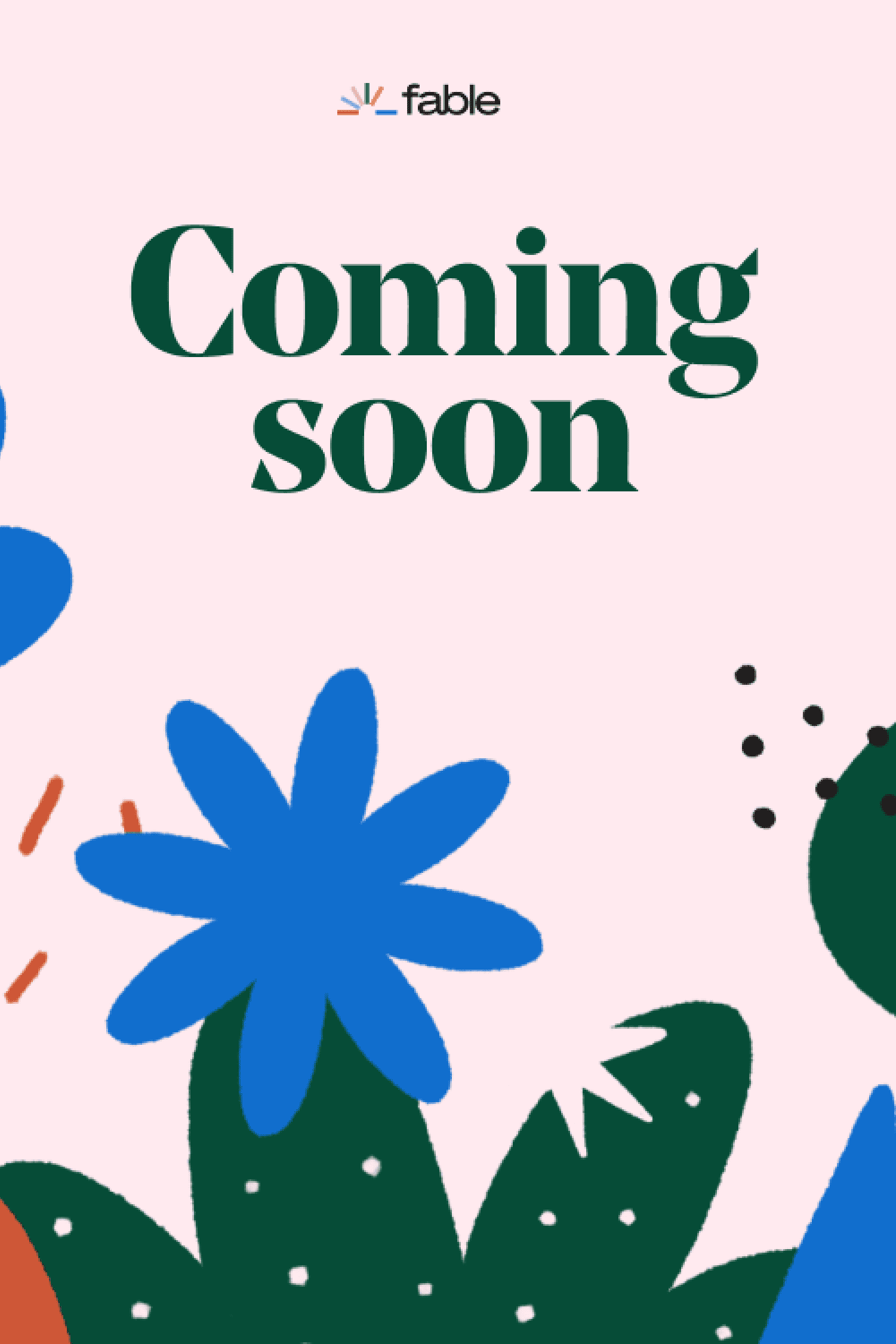 Think Again
By Adam Grant
Intelligence is usually seen as the ability to think and learn, but in a rapidly changing world, there's another set of cognitive skills that might matter more: the ability to rethink and unlearn.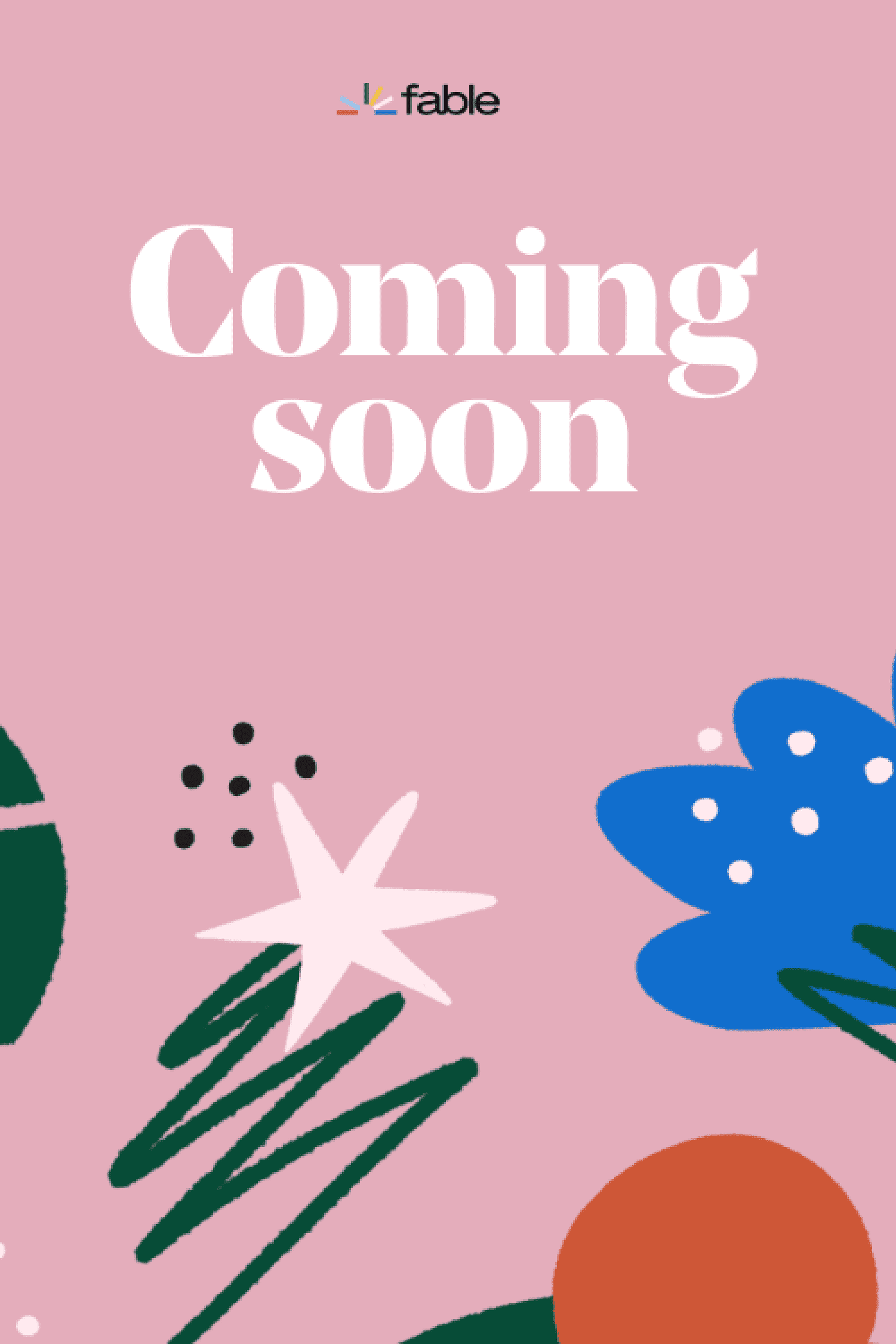 The Premonition
By Michael Lewis
A secret team of dissenting doctors has everything necessary to fight the pandemic: brilliant backgrounds, world-class labs, prior experience with the pandemic scares …everything, that is, except official permission to implement their work.
Sci-Fi Book Gifts
Science fiction books are filled with stories about technology, space exploration, and alien life. Some of these stories take place in completely imagined worlds while others are rooted in scientific fact.
Fable also makes it easy for science fiction fans to share their thoughts and connect with others through our book clubs. Start with our Science Fiction Book Club, or find new clubs to join in our book club directory!
With our platform, you can host every aspect of an online discussion at a single destination, to reach readers and build safe online communities regardless of location or time zone.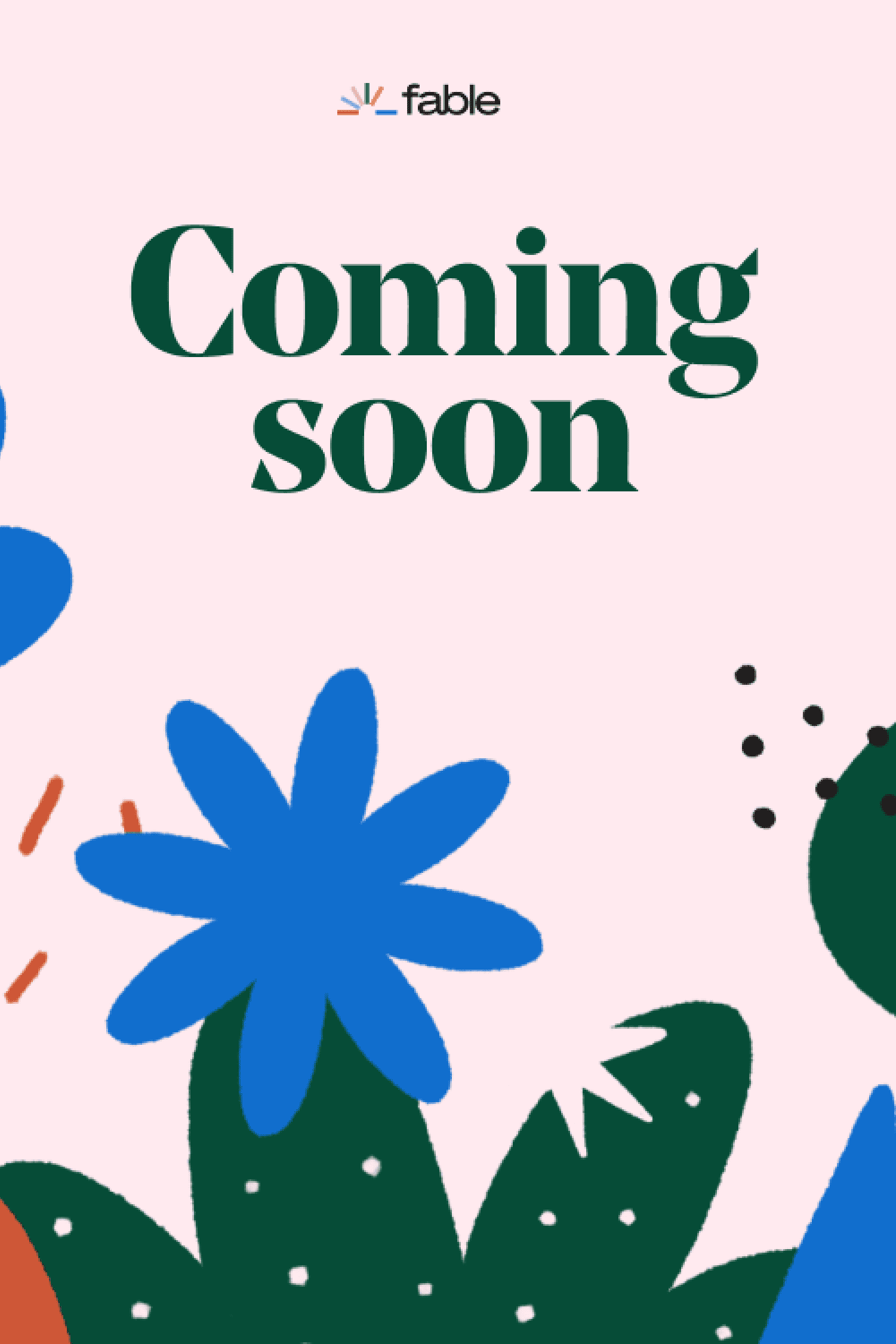 Parable of the Sower
By Octavia Butler
In 2025, with the world descending into madness and anarchy, one woman begins a fateful journey toward a better future.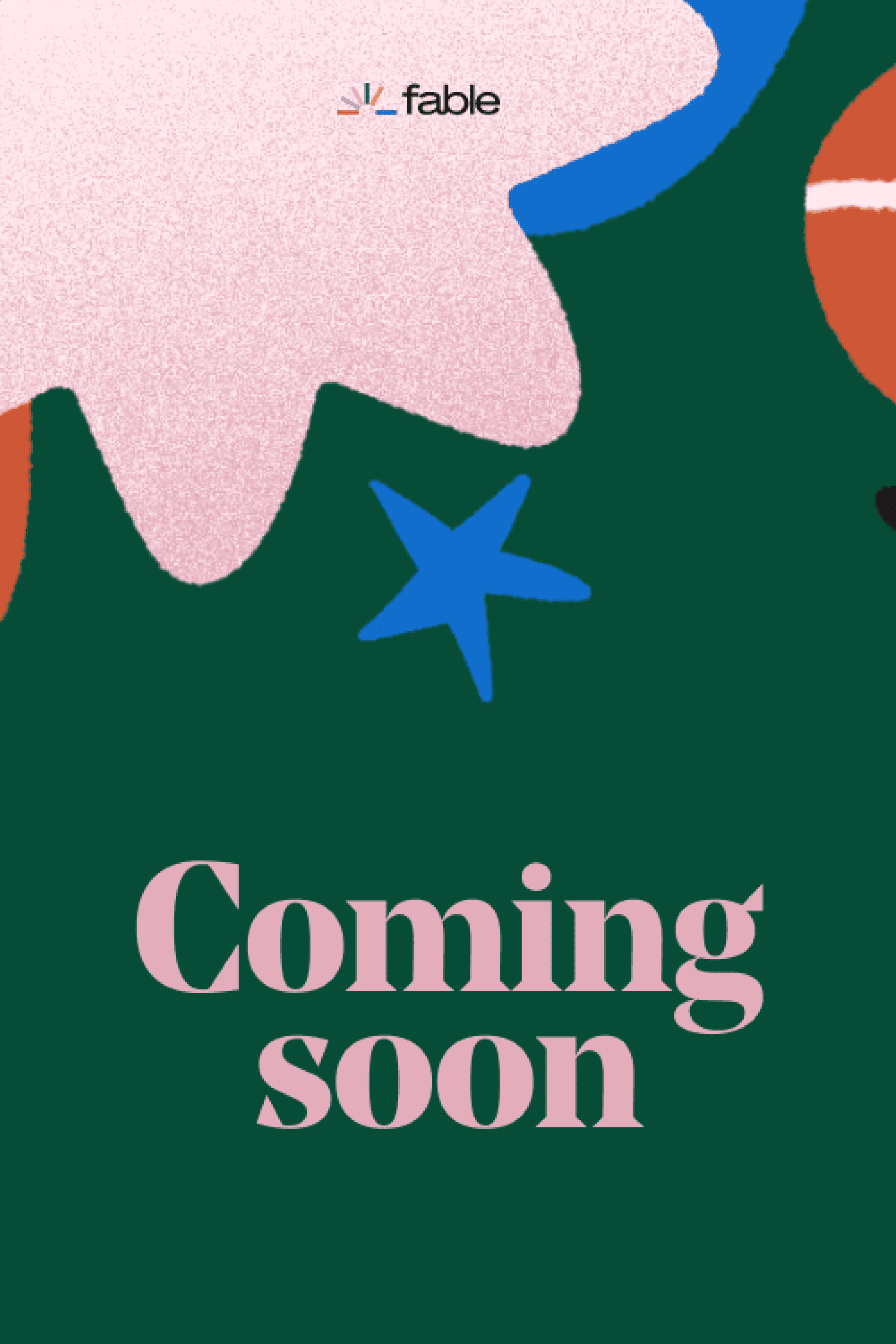 Her name is Binti, and she is the first of the Himba people ever to be offered a place at the finest institution of higher learning in the galaxy. She must travel between the stars among strangers who do not share her ways or respect her customs.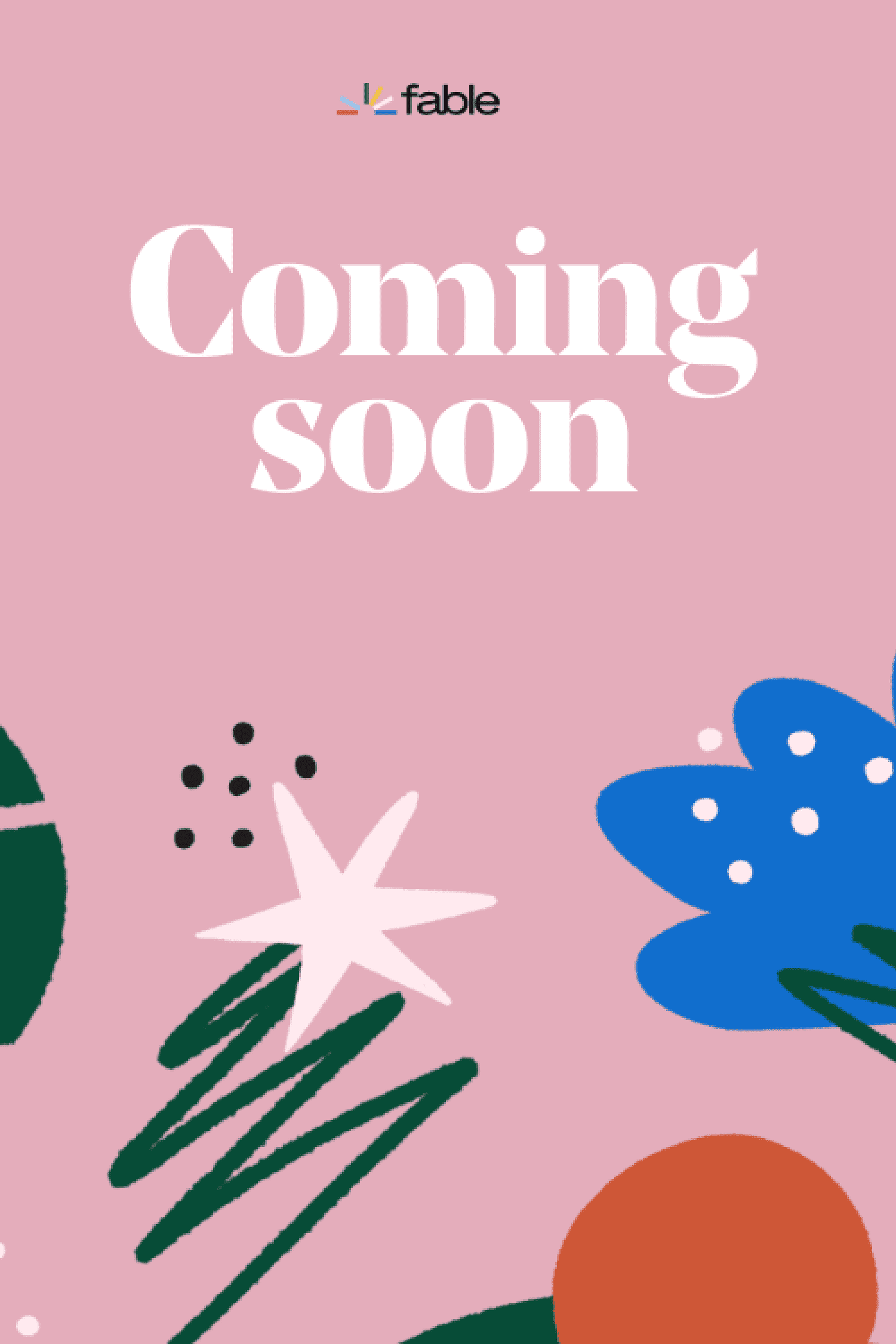 The Ultimate Hitchhiker's Guide to the Galaxy
By Douglas Adams
Seconds before the Earth is demolished for a galactic freeway, Arthur Dent is saved by Ford Prefect, a researcher for the revised Guide. Together they stick out their thumbs to the stars and begin a wild journey through time and space.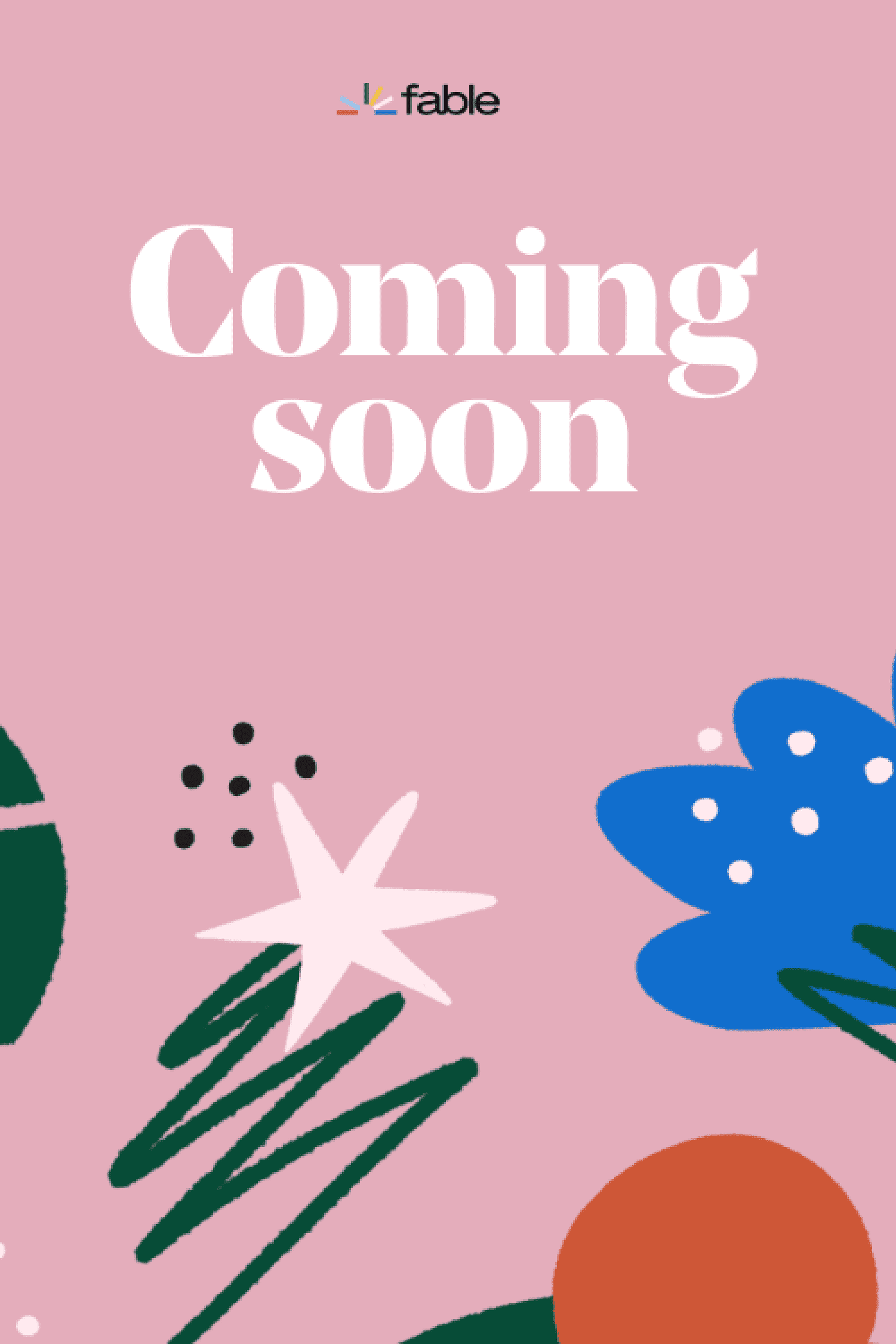 A stunning blend of adventure and mysticism, environmentalism and politics, Dune won the first Nebula Award, shared the Hugo Award, and formed the basis of what is undoubtedly the grandest epic in science fiction.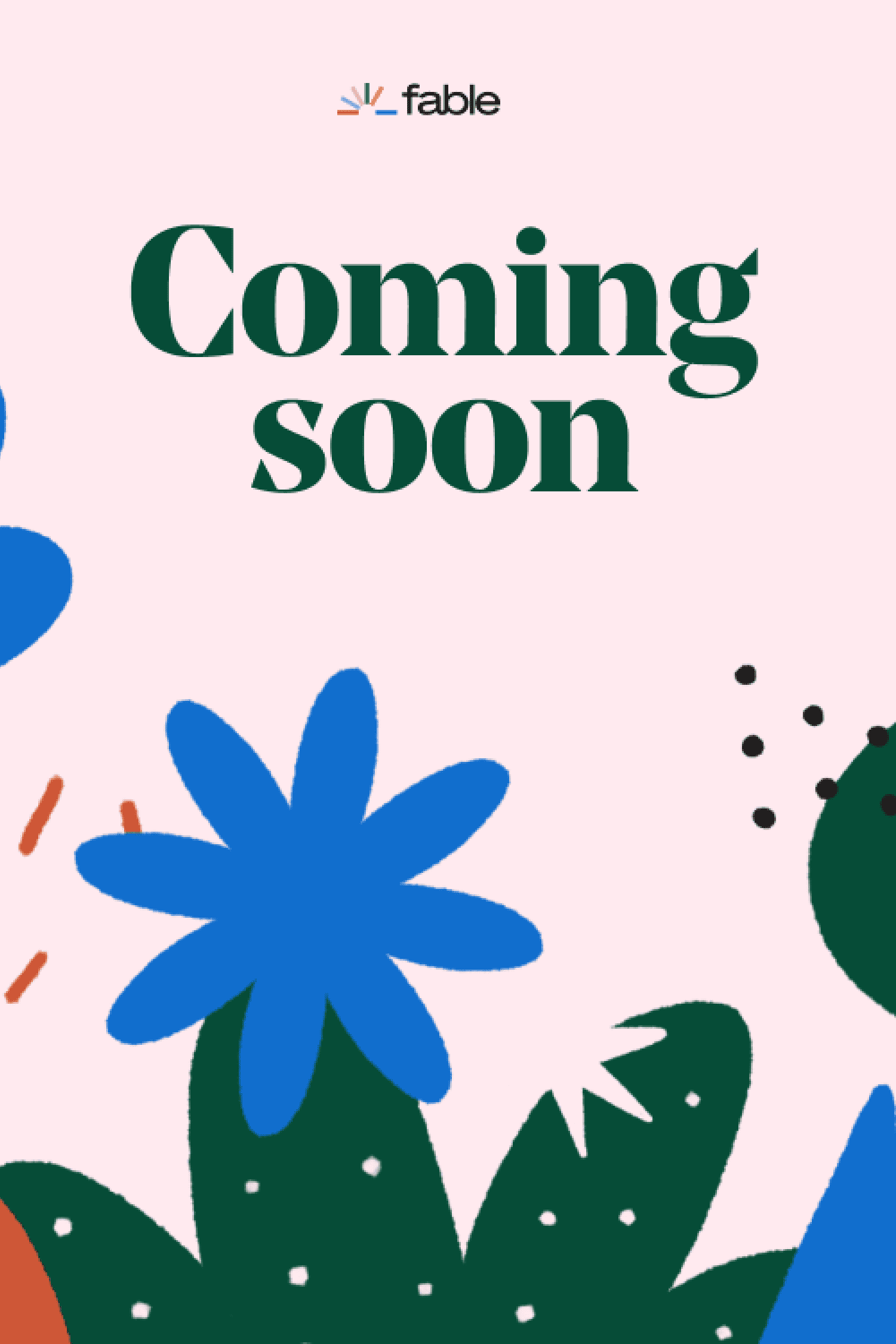 The Fifth Season
By N. K. Jemisin
At the end of the world, a woman must hide her secret power and find her kidnapped daughter in this twisted Hugo Award winning fantasy novel of power, oppression, and revolution.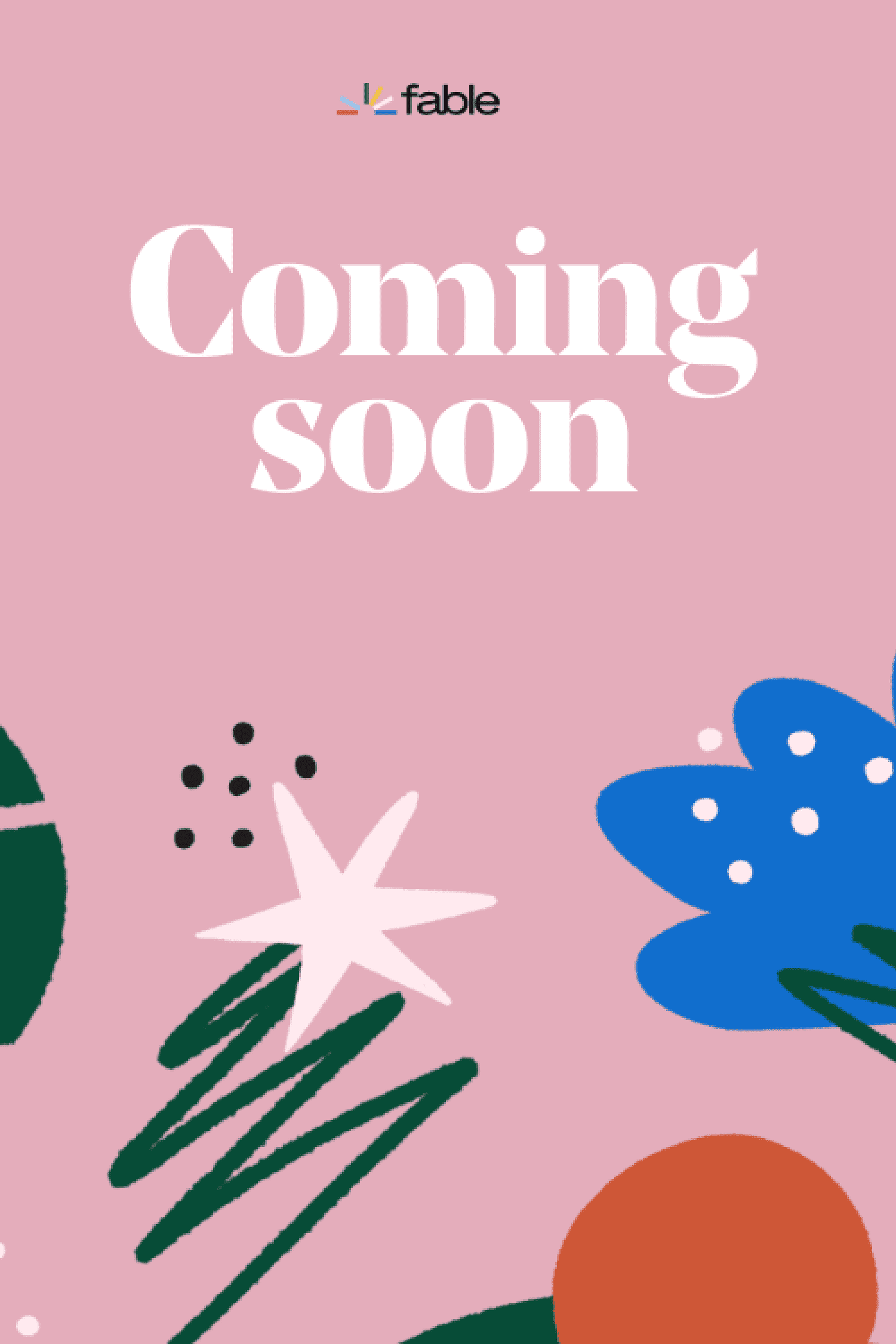 Klara and the Sun
By Kazuo Ishiguro
Here is the story of Klara, an Artificial Friend with outstanding observational qualities, who, from her place in the store, watches carefully the behavior of those who come in to browse, and of those who pass on the street outside.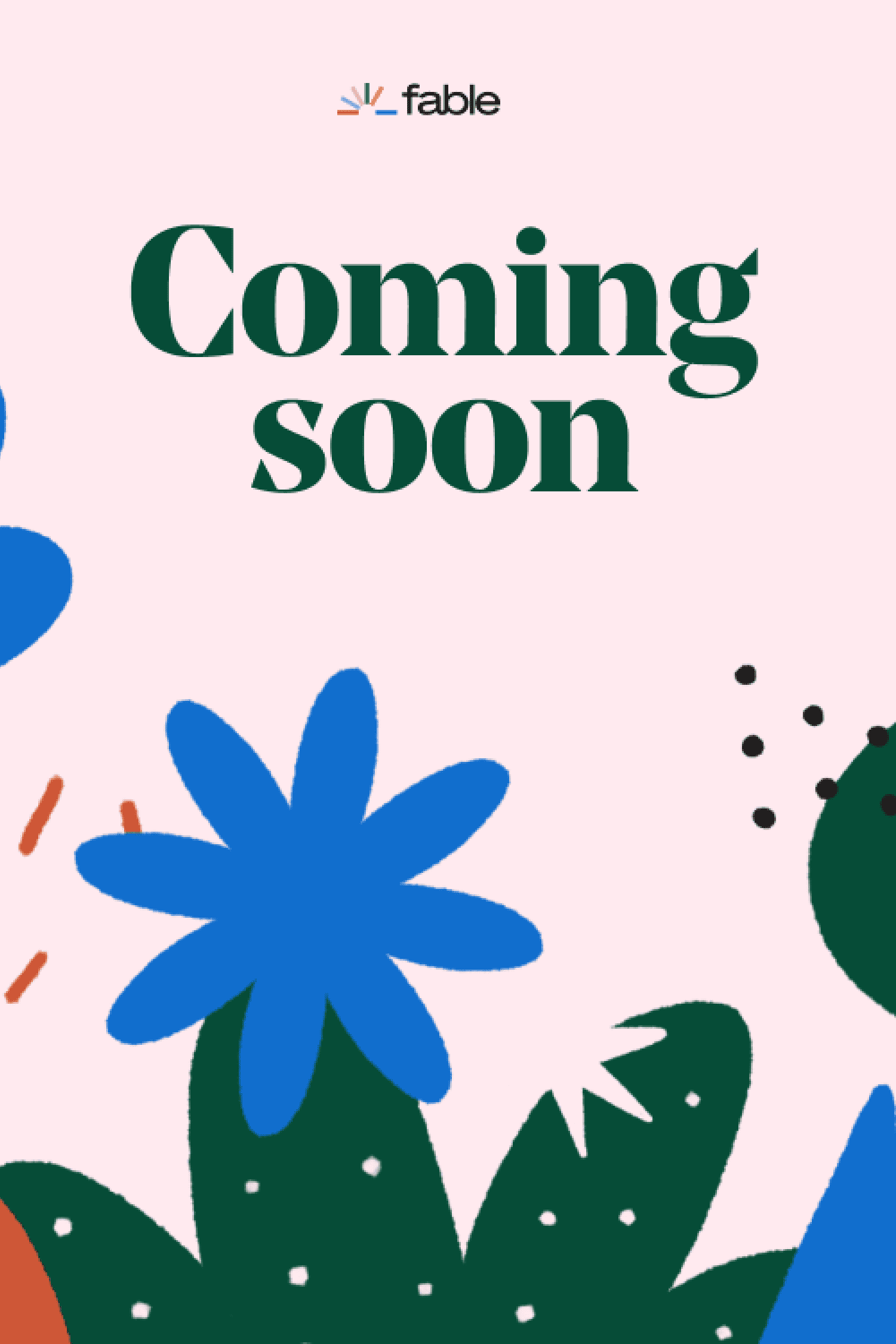 Termination Shock
By Neal Stephenson
One man – visionary billionaire restaurant chain magnate T. R. Schmidt, Ph.D. – has a Big Idea for reversing global warming, a master plan perhaps best described as "elemental." But will it work?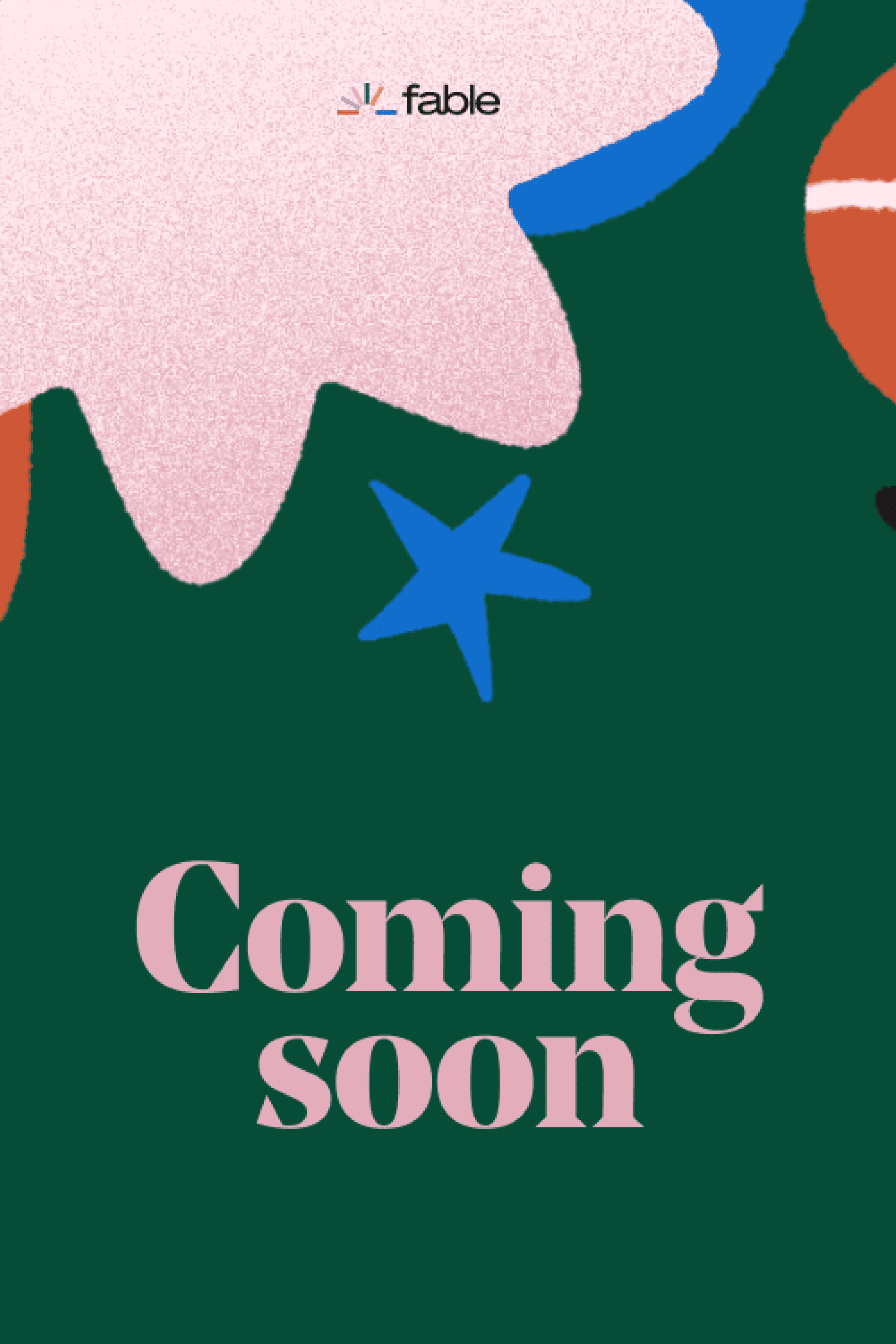 Light from Uncommon Stars
By Ryka Aoki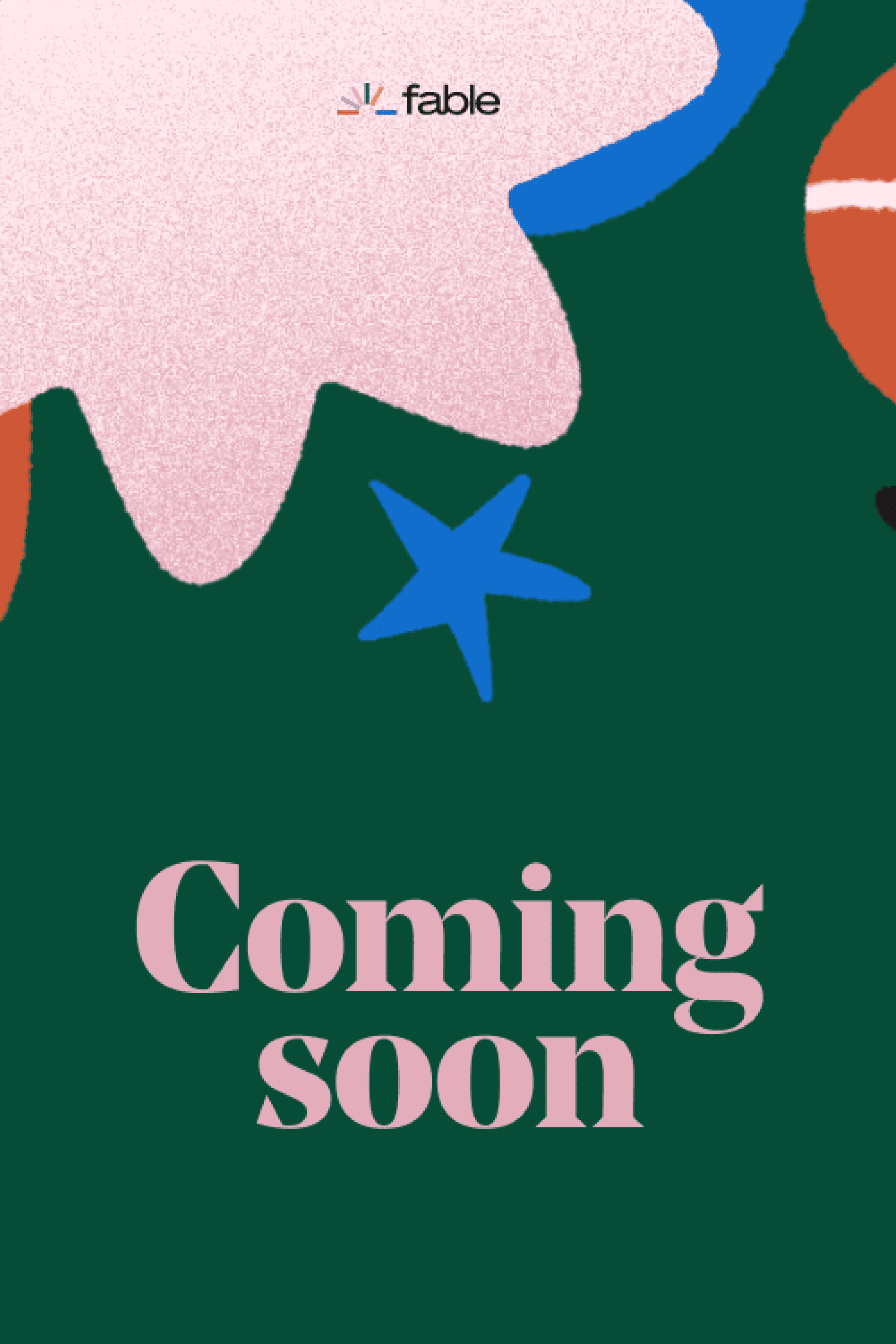 The Echo Wife
By Sarah Gailey
Martine is a genetically cloned replica made from Evelyn Caldwell's award-winning research. She's patient and gentle and obedient. She's everything Evelyn swore she'd never be. And she's having an affair with Evelyn's husband.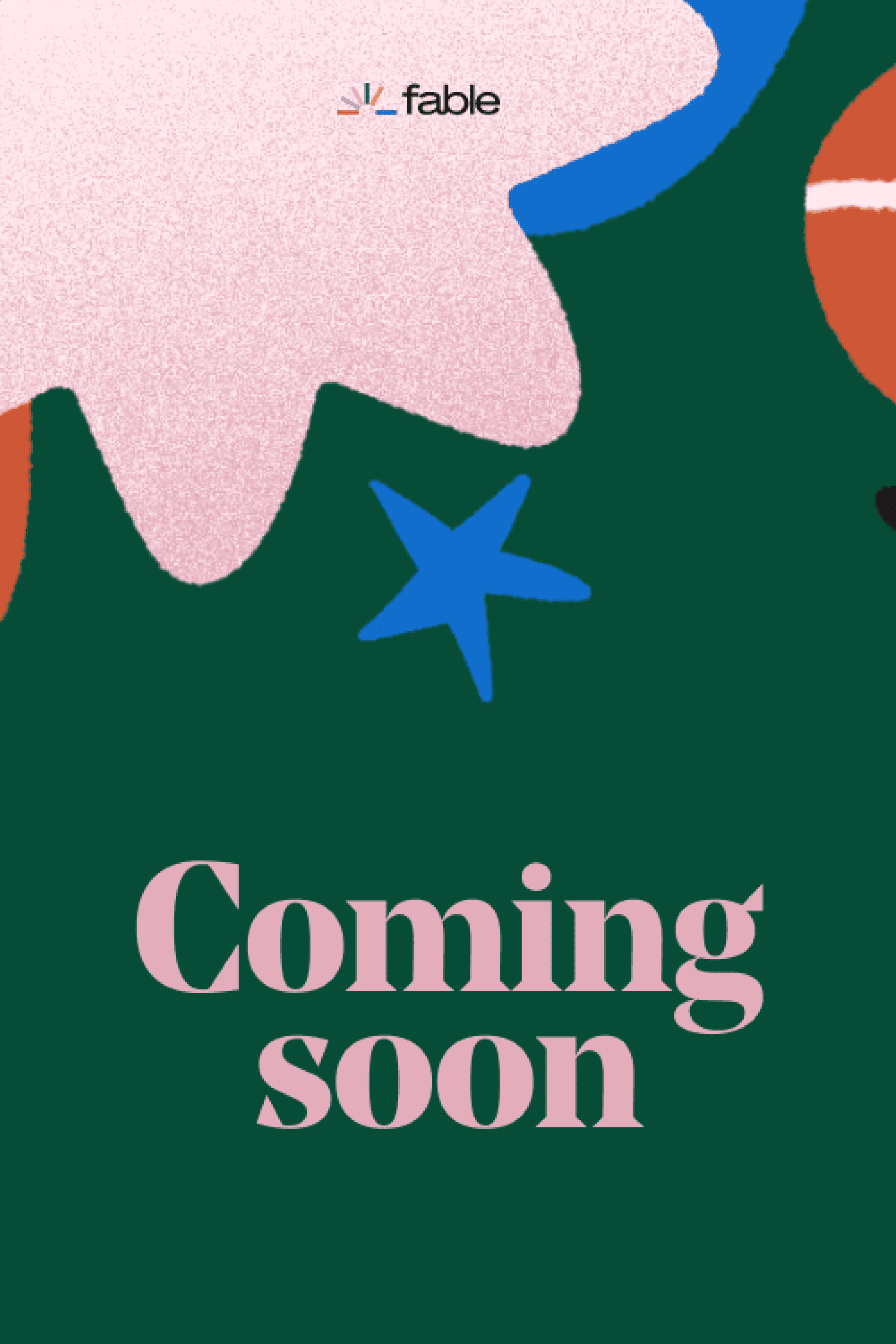 Project Hail Mary
By Andy Weir
Ryland Grace is the sole survivor on a desperate, last-chance mission—and if he fails, humanity and the earth itself will perish. Except that right now, he doesn't know that. He can't even remember his own name, let alone the nature of his assignment.
Health & Wellness Books for Gifts
The Fable bookstore has books to help you with every aspect of health and wellness, everything from exercise to nutrition and even stress relief. If you're looking for book clubs, try these!
In her Living With Intent Book Club, Mallika Chopra shared her messy journey to feel healthier, happier, more connected, and filled with purpose in this exclusive Fable event.
In the Mindfulness Book Club on Fable, Scott Shute helped readers feel more fulfilled, happier, and more joyful in their lives.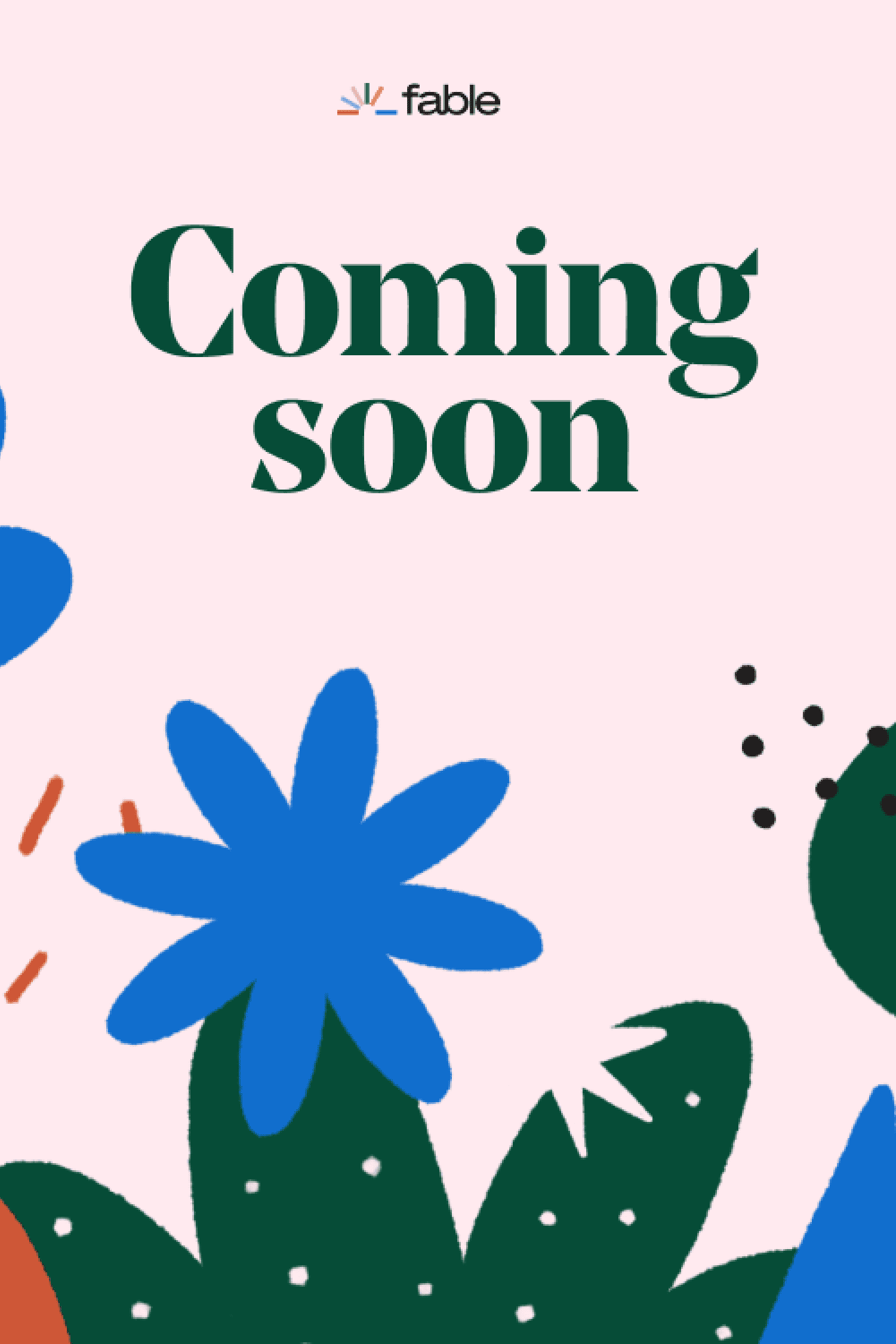 The Omnivore's Dilemma
By Michael Pollan
Michael Pollan launched a national conversation about what we eat and the profound consequences that even the simplest everyday food choices have on both ourselves and the natural world.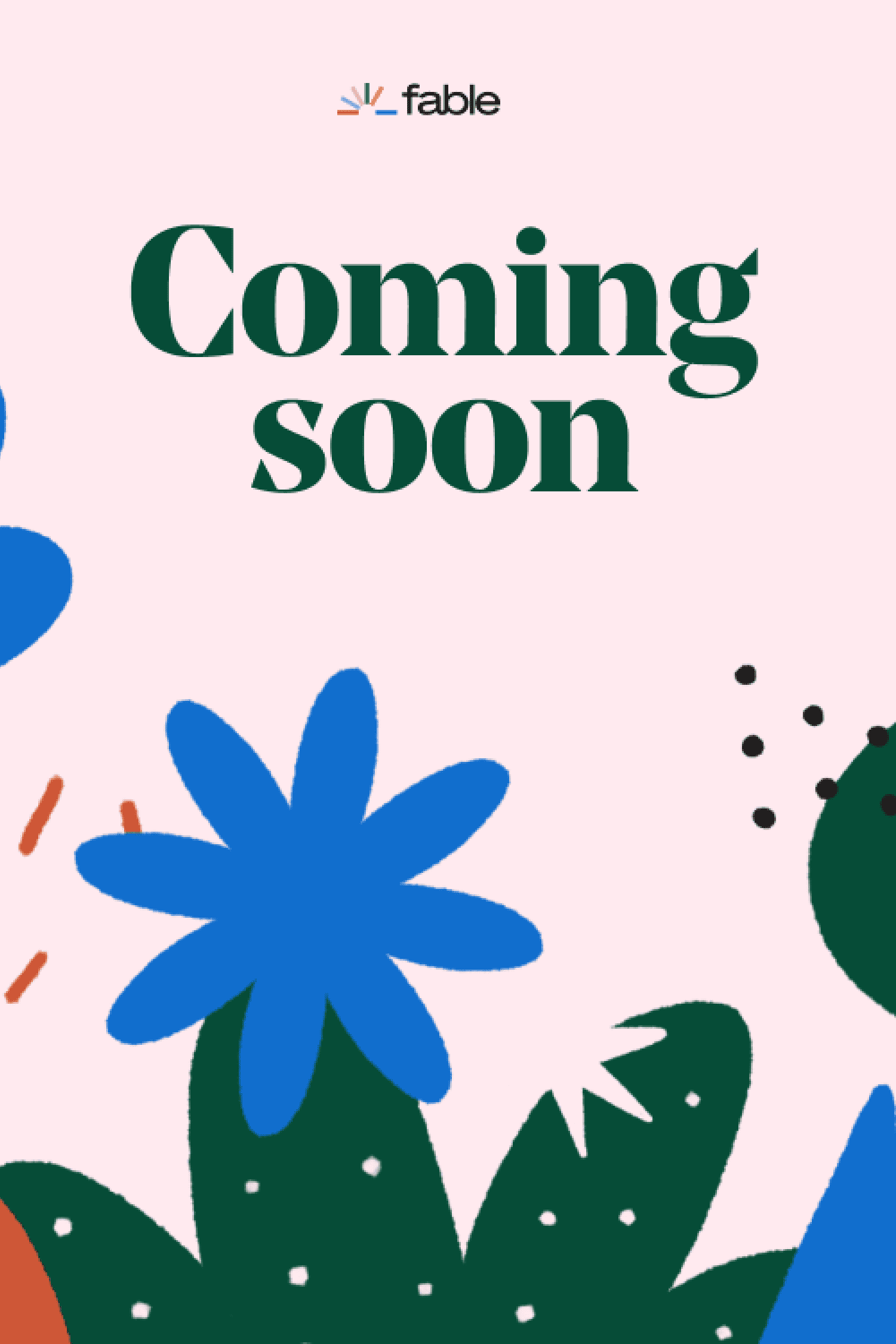 Blessed Health
By Dr. Melody T. McCloud
Blessed Health offers African American women the medical information and inspirational motivation they need to achieve total health in mind, body, and spirit.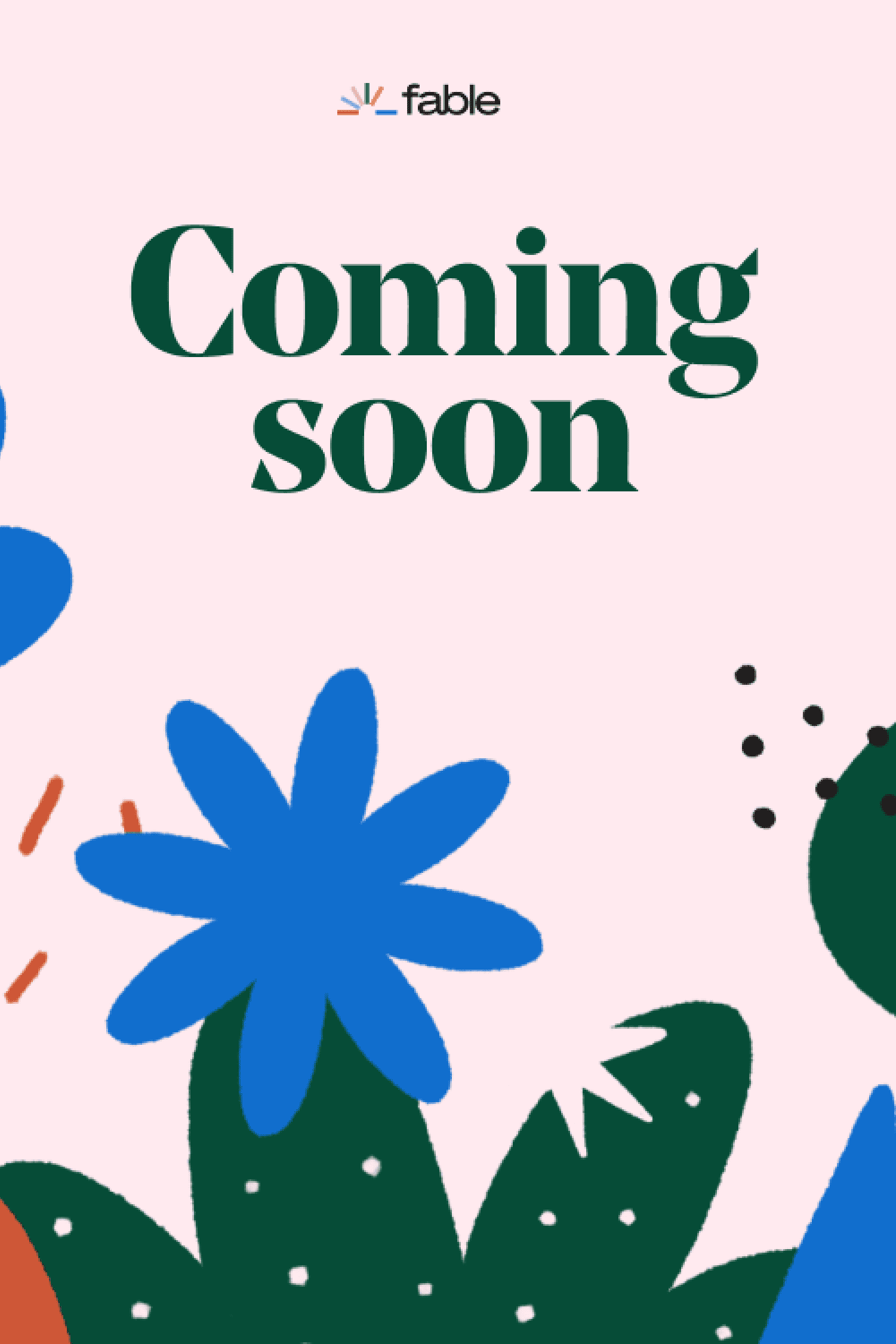 The Power of Habit
By Charles Duhigg
In The Power of Habit, award-winning business reporter Charles Duhigg takes us to the thrilling edge of scientific discoveries that explain why habits exist and how they can be changed.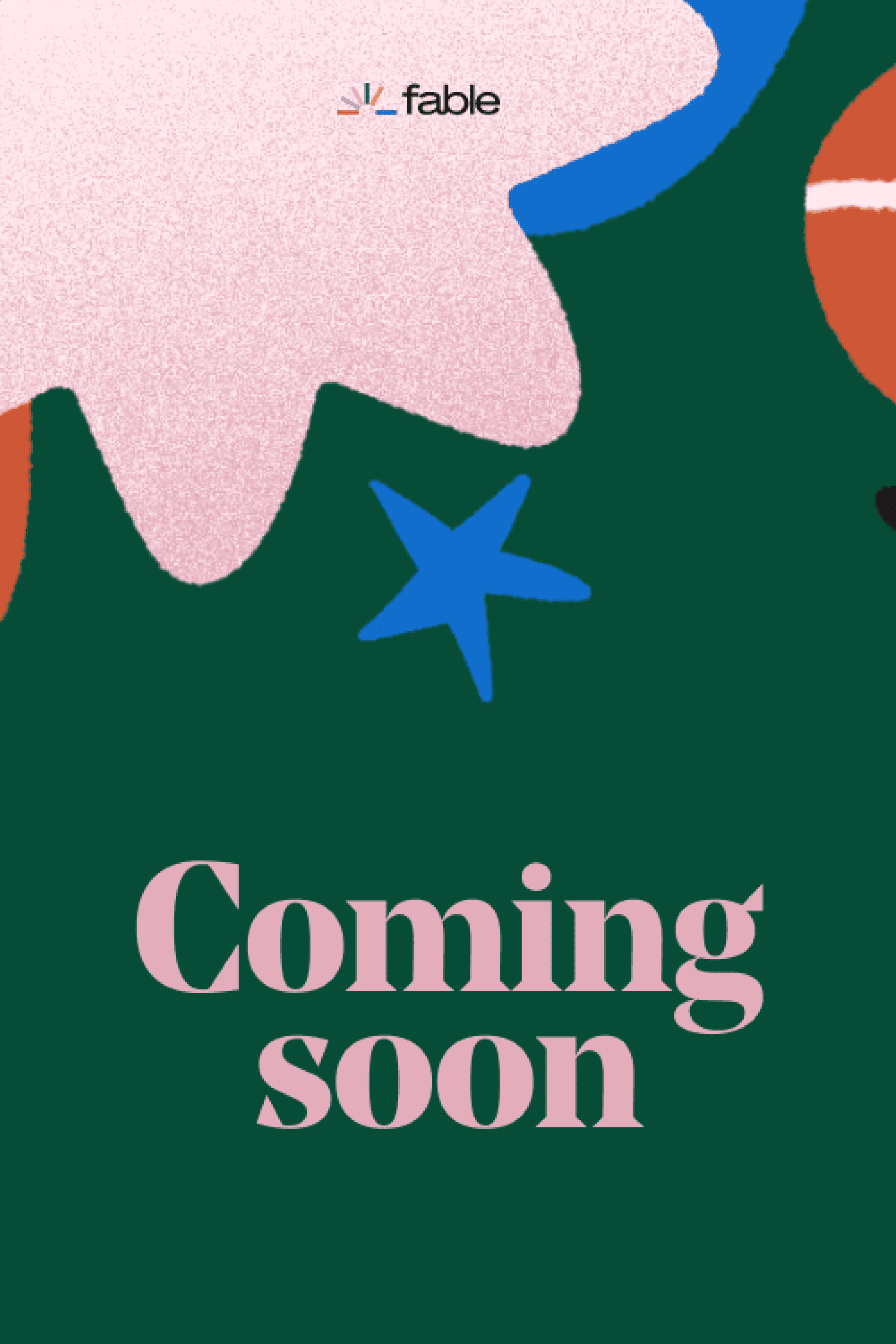 The One-Minute Workout
By Martin Gibala
Martin Gibala's work demonstrates that very short, intense bursts of exercise may be the most potent form of workout available. The One-Minute Workout solves the number-one reason we don't exercise: lack of time. Because everyone has one minute.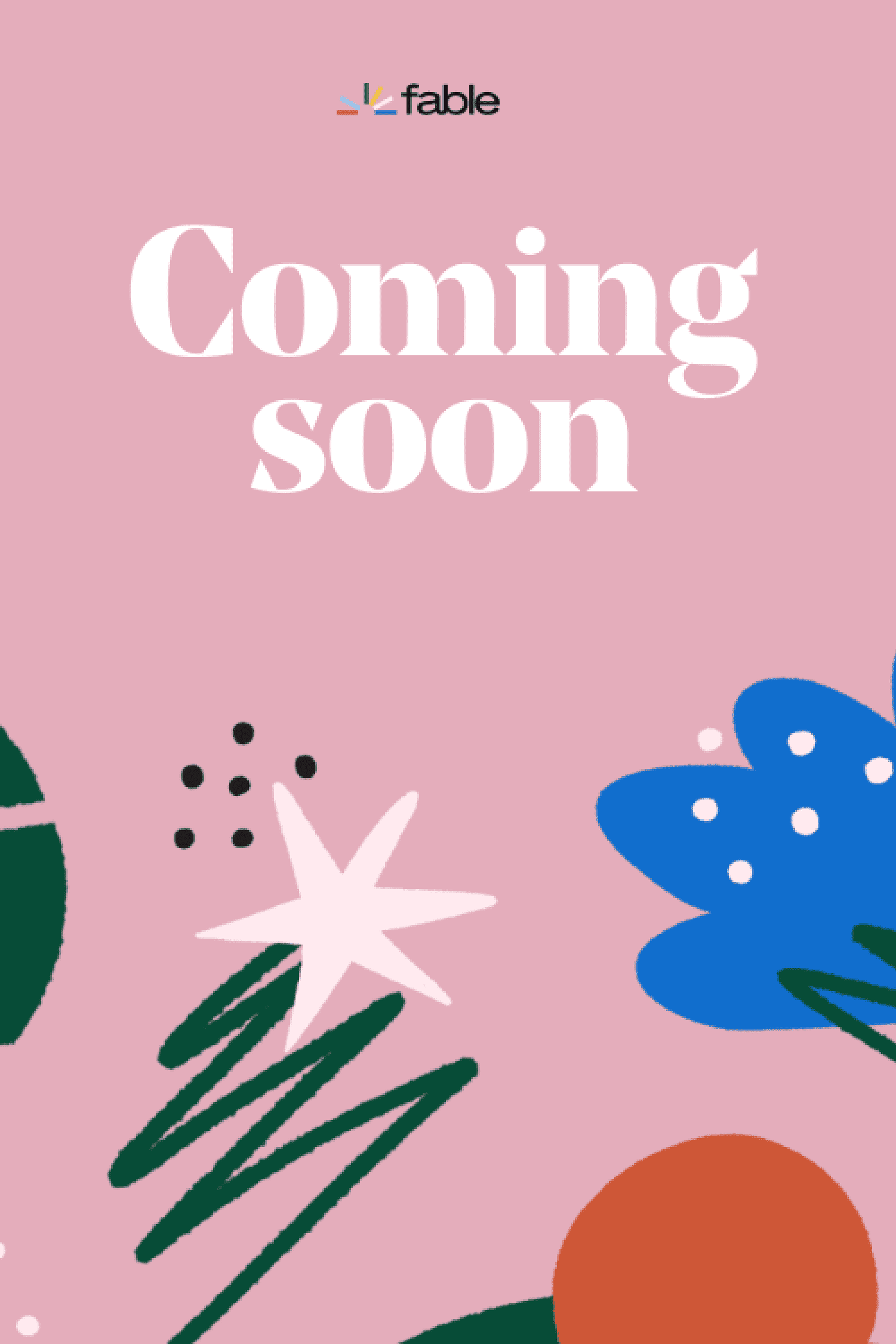 The Champion's Mind
By Jim Afremow
With hundreds of useful tips, breakthrough science, and cutting-edge workouts from the world's top trainers, The Champion's Mind will help you shape your body to ensure a longer, healthier, happier life.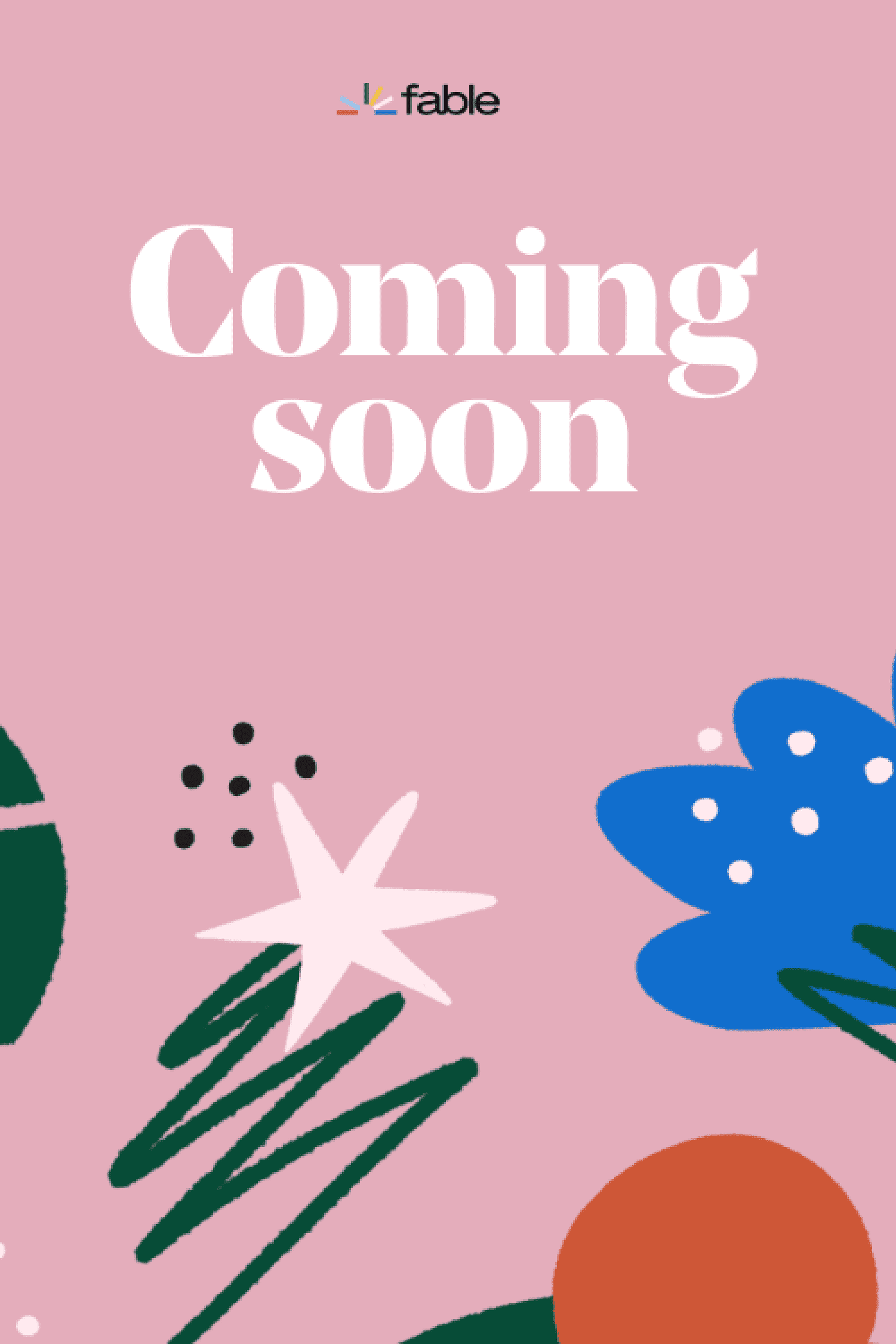 The Comfort Book
By Matt Haig
The new uplifting book from Matt Haig, the New York Times bestselling author of The Midnight Library, for anyone in search of hope, looking for a path to a more meaningful life, or in need of a little encouragement.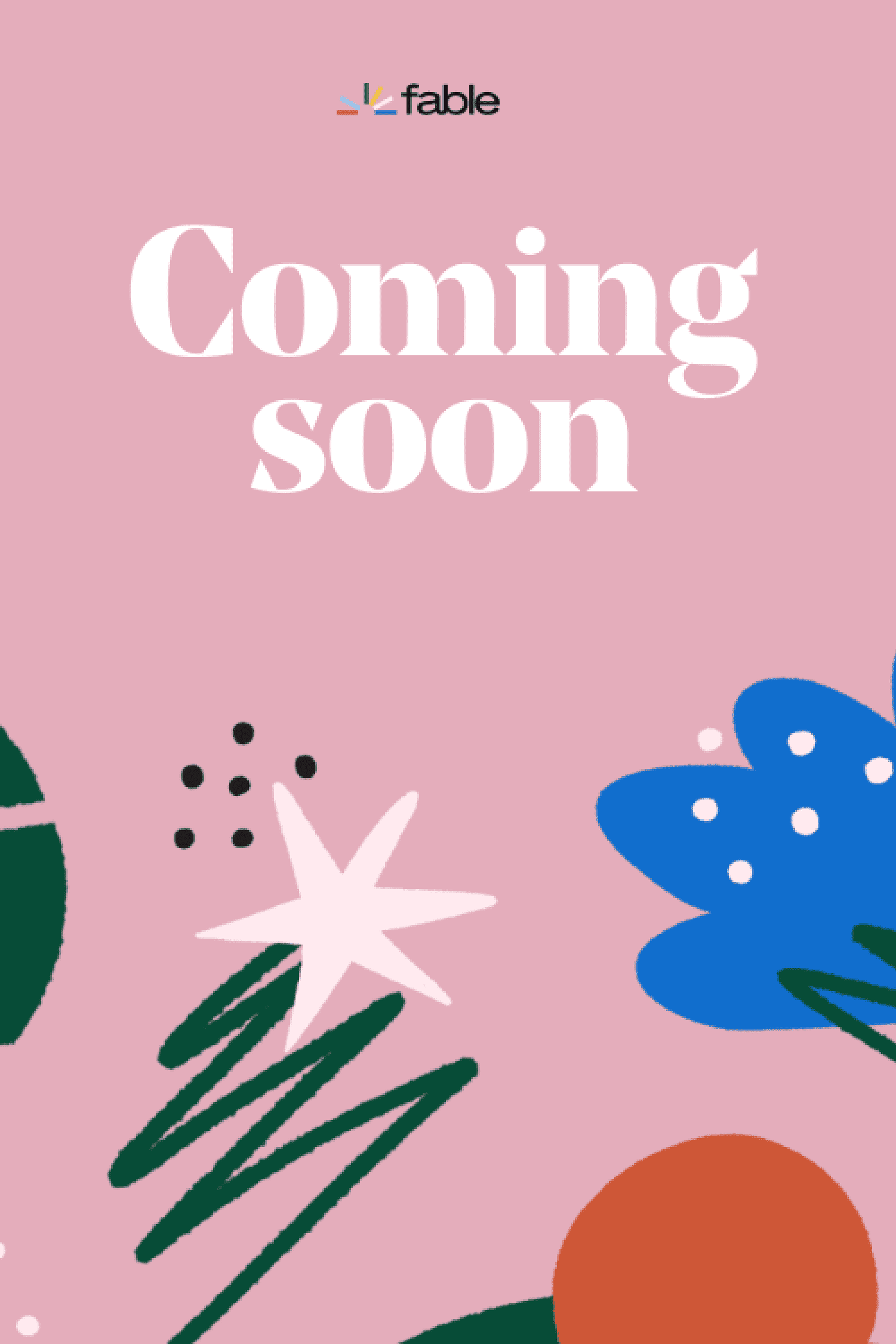 What Happened To You?
By Bruce D. Perry and Oprah Winfrey
Through deeply personal conversations, Oprah Winfrey and renowned brain and trauma expert Dr. Bruce Perry offer a groundbreaking and profound shift from asking "What's wrong with you?" to "What happened to you?"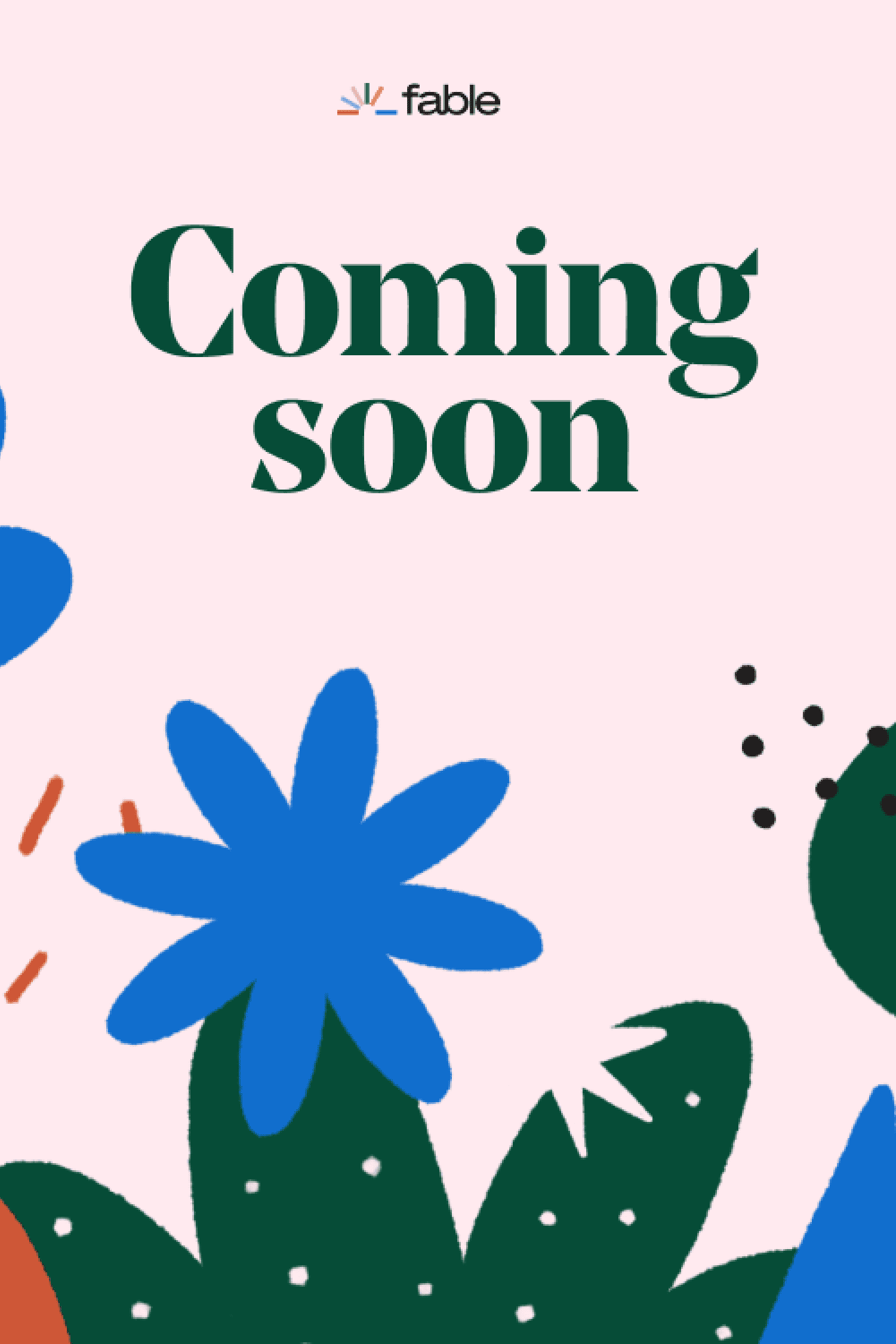 Remember: The Science of Memory and the Art of Forgetting
By Lisa Genova
You'll learn whether forgotten memories are temporarily inaccessible or erased forever and why some memories are built to exist for only a few seconds (like a passcode) while others can last a lifetime (your wedding day).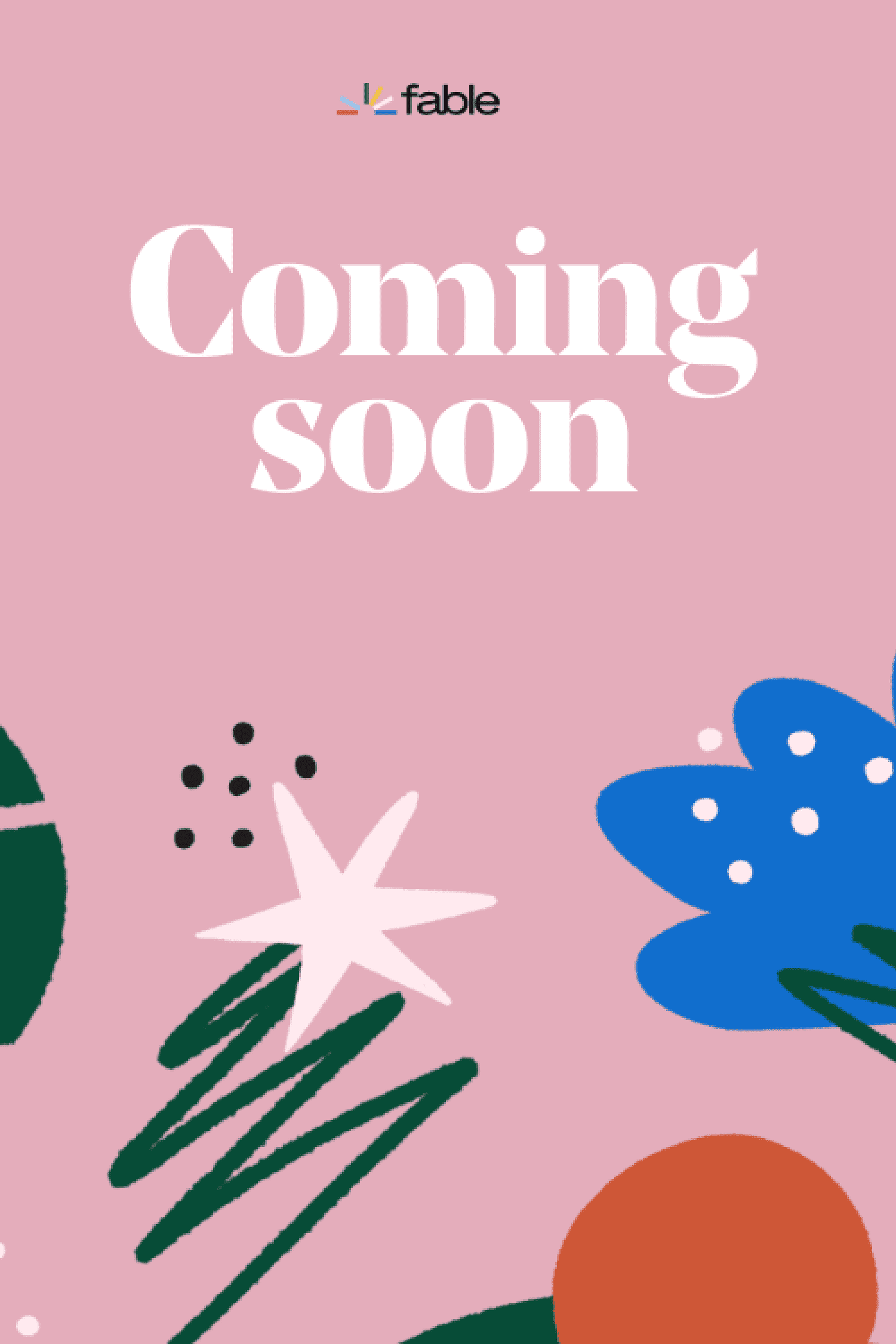 Chatter: The Voice in Our Head, Why It Matters, and How to Harness It
By Ethan Kross
Chatter gives us the power to change the most important conversation we have each day: the one we have with ourselves.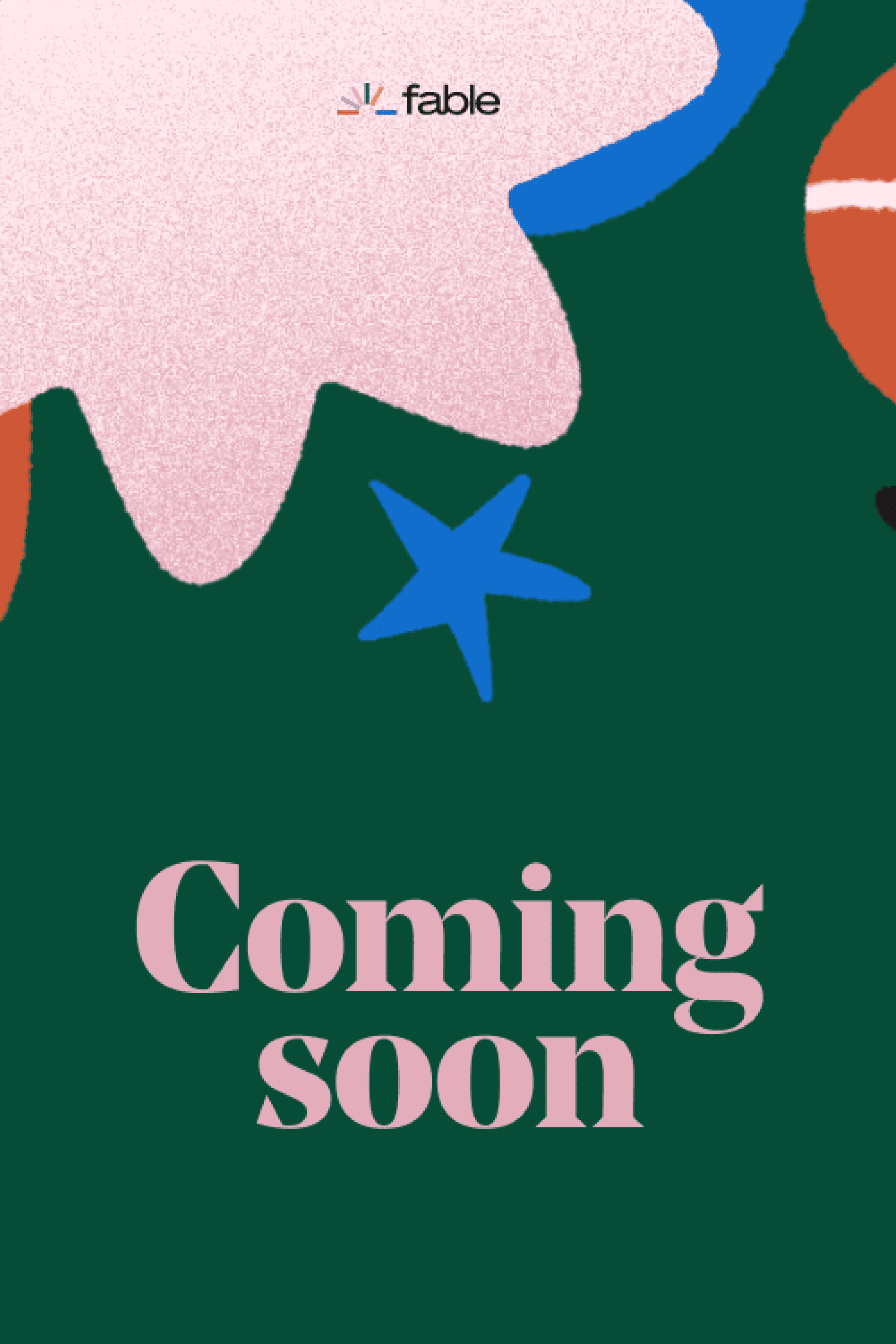 The Book of Hope: A Survival Guide for Trying Times
By Jane Goodall and Douglas Carlton Abrams
The Book of Hope touches on vital questions, including: How do we stay hopeful when everything seems hopeless? How do we cultivate hope in our children?
Gifts for Fantasy Book Lovers
Fantasy fiction explores characters and themes while crafting their own universes, where magic may exist, impossible creatures may roam, and supernatural abilities may influence a character's destiny.
Join Fable's free Fantasy Book Club to start reading today! You can also find more fantasy book recommendations from Josiah Bancroft and Suyi Davies Okungbowa.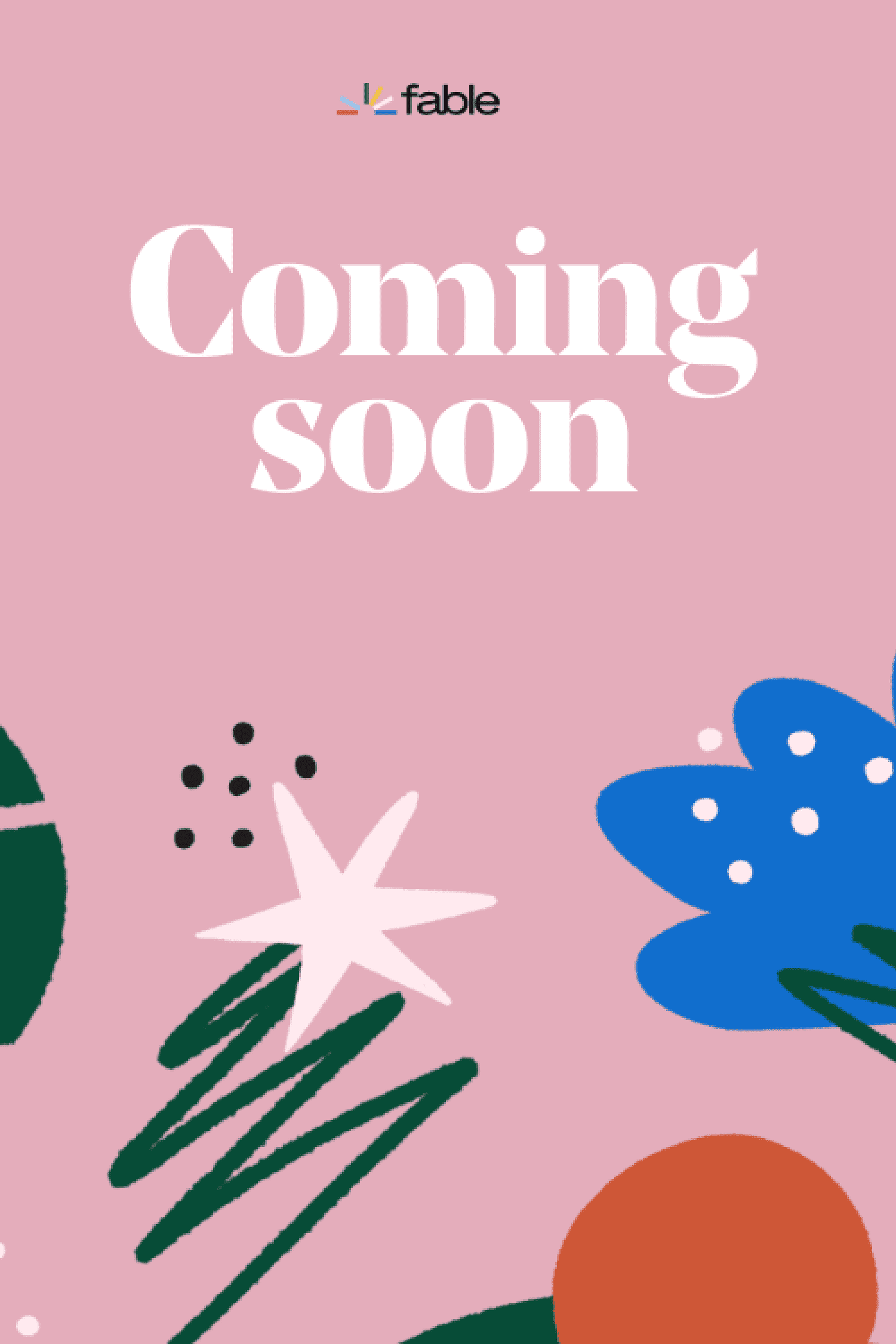 Son of the Storm
By Suyi Davies Okungbowa
From city streets where secrets are bartered for gold to forests teeming with fabled beasts, a sweeping epic of forgotten magic and violent conquests unfolds in this richly drawn fantasy inspired by the pre-colonial empires of West Africa.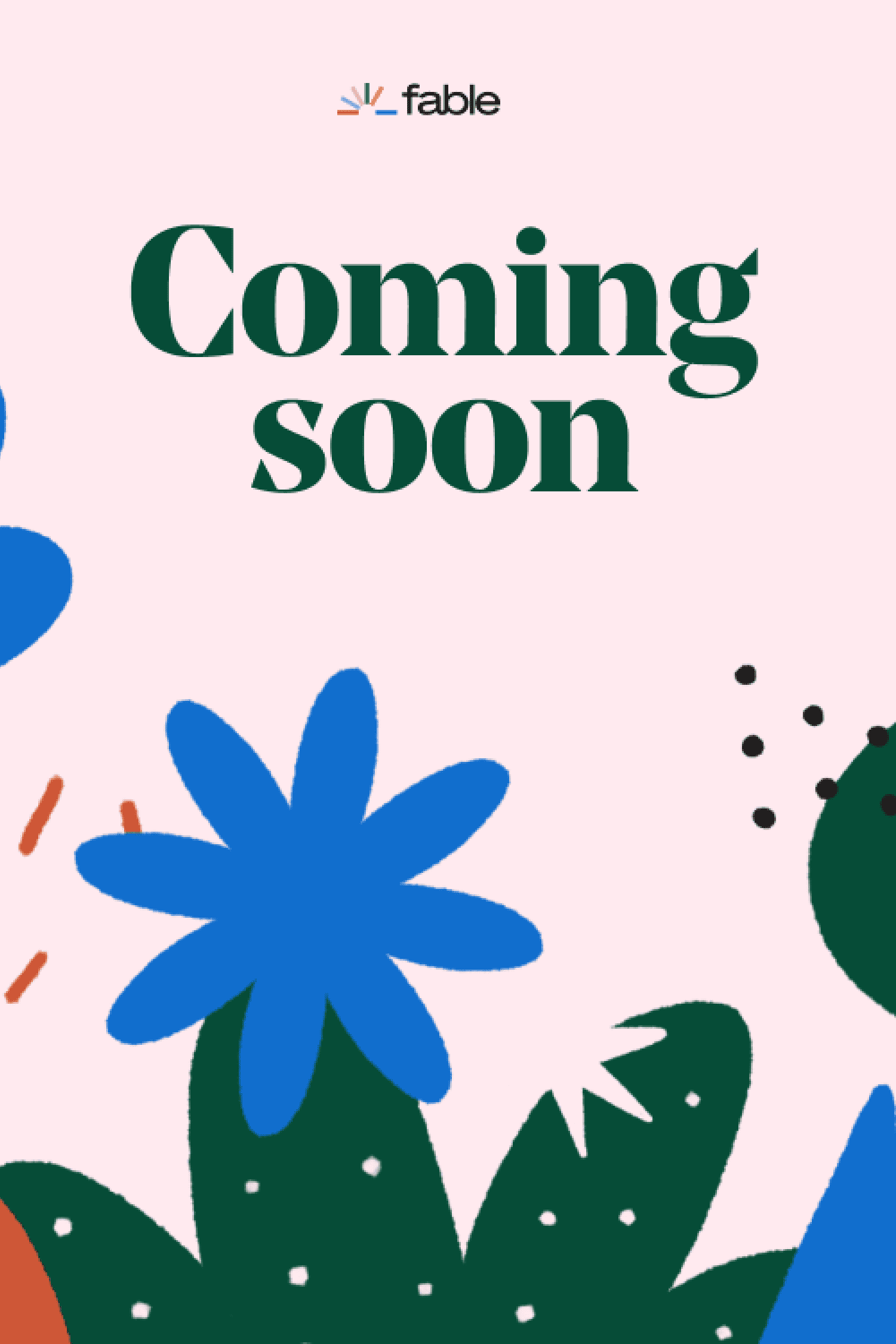 Senlin Ascends
By Josiah Bancroft
Teacher Thomas Senlin and his new wife Marya arrive at the Tower of Babel, one of the great marvels of the world, for their honeymoon. When Marya goes missing in the chaos, it's up to Senlin to navigate these ringdoms and their myriad dangers to save her.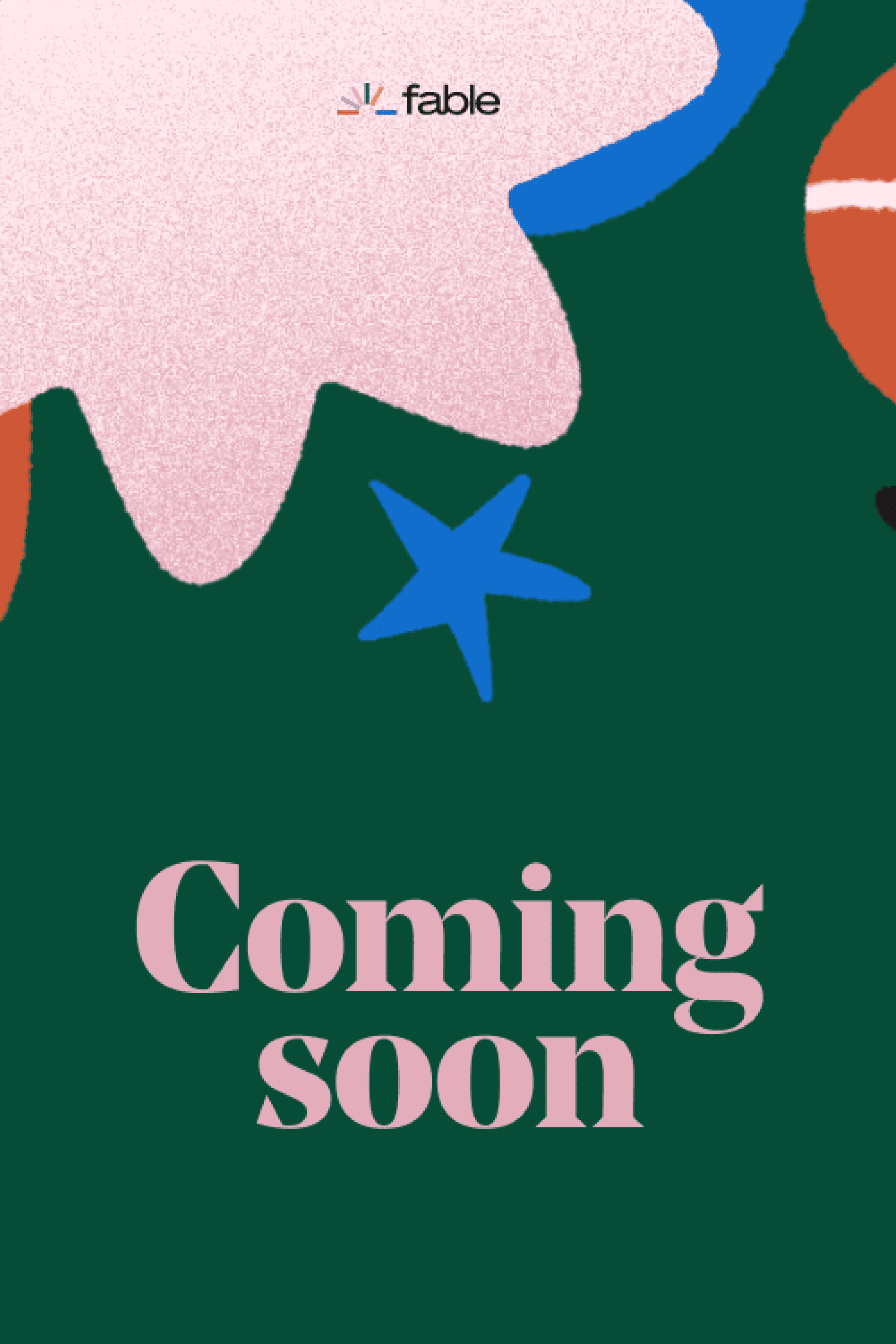 The Starless Sea
By Erin Morgenstern
A timeless love story set in a secret underground world—a place of pirates, painters, lovers, liars, and ships that sail upon a starless sea.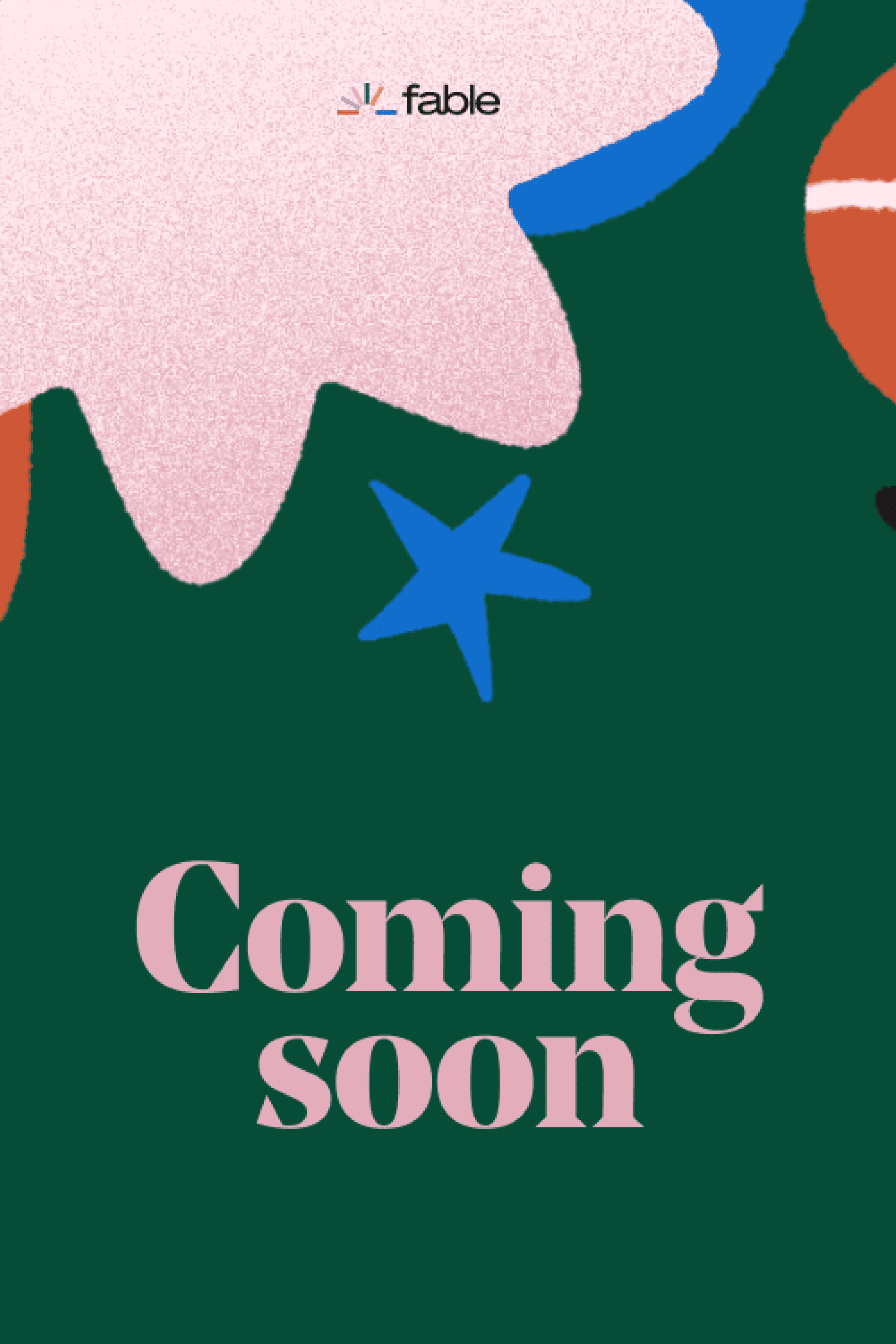 The City We Became
By N.K. Jemisin
We love this new urban fantasy classic. When a malevolent force straight out of H.P. Lovecraft begins to attack New York City, the city finds its champions in avatars representing each of the five boroughs.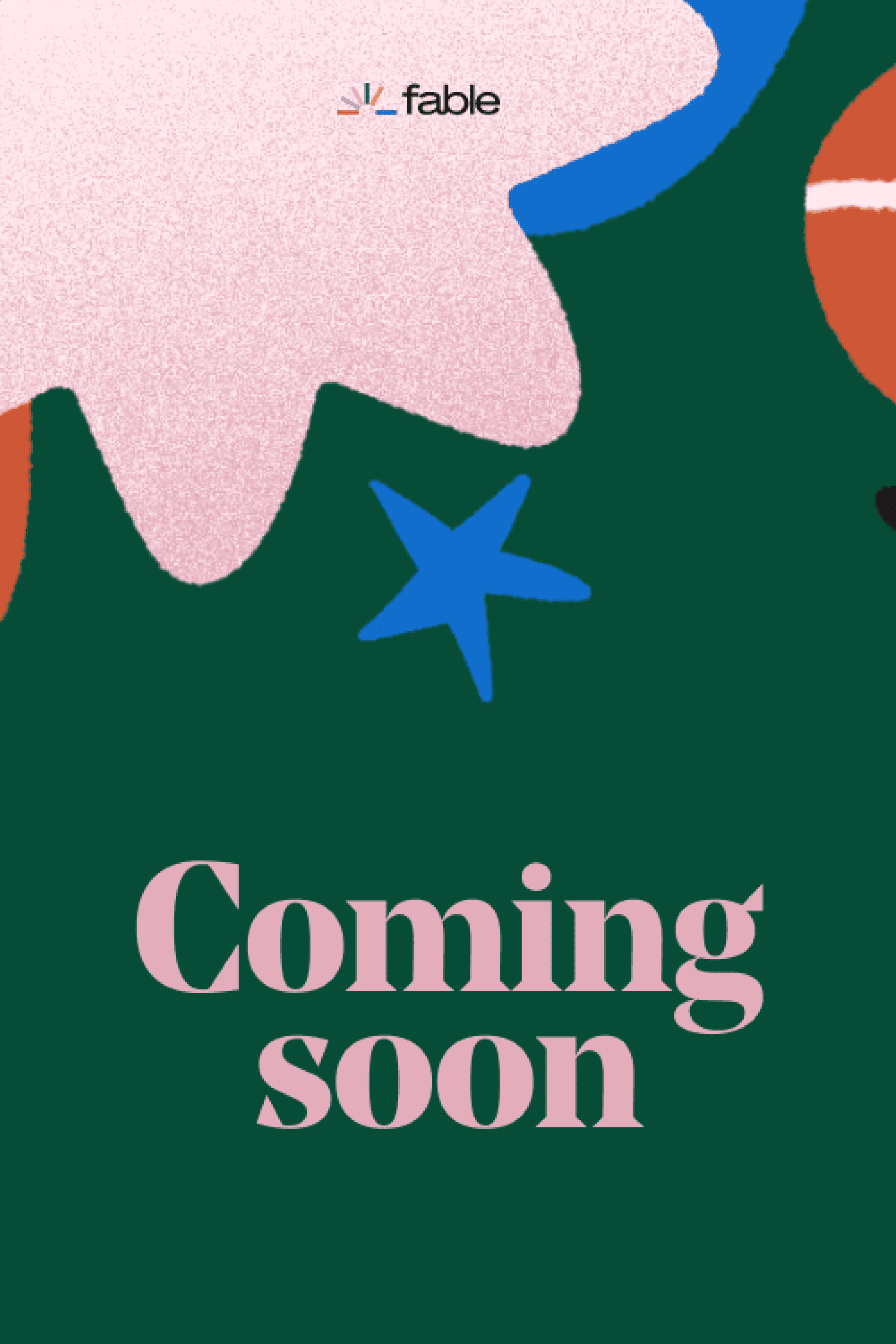 Circe
By Madeline Miller
A favorite of Fablers, Madeline Miller's Circe is a magical epic that takes a minor character from The Odyssey and lets her tell her story on her own terms.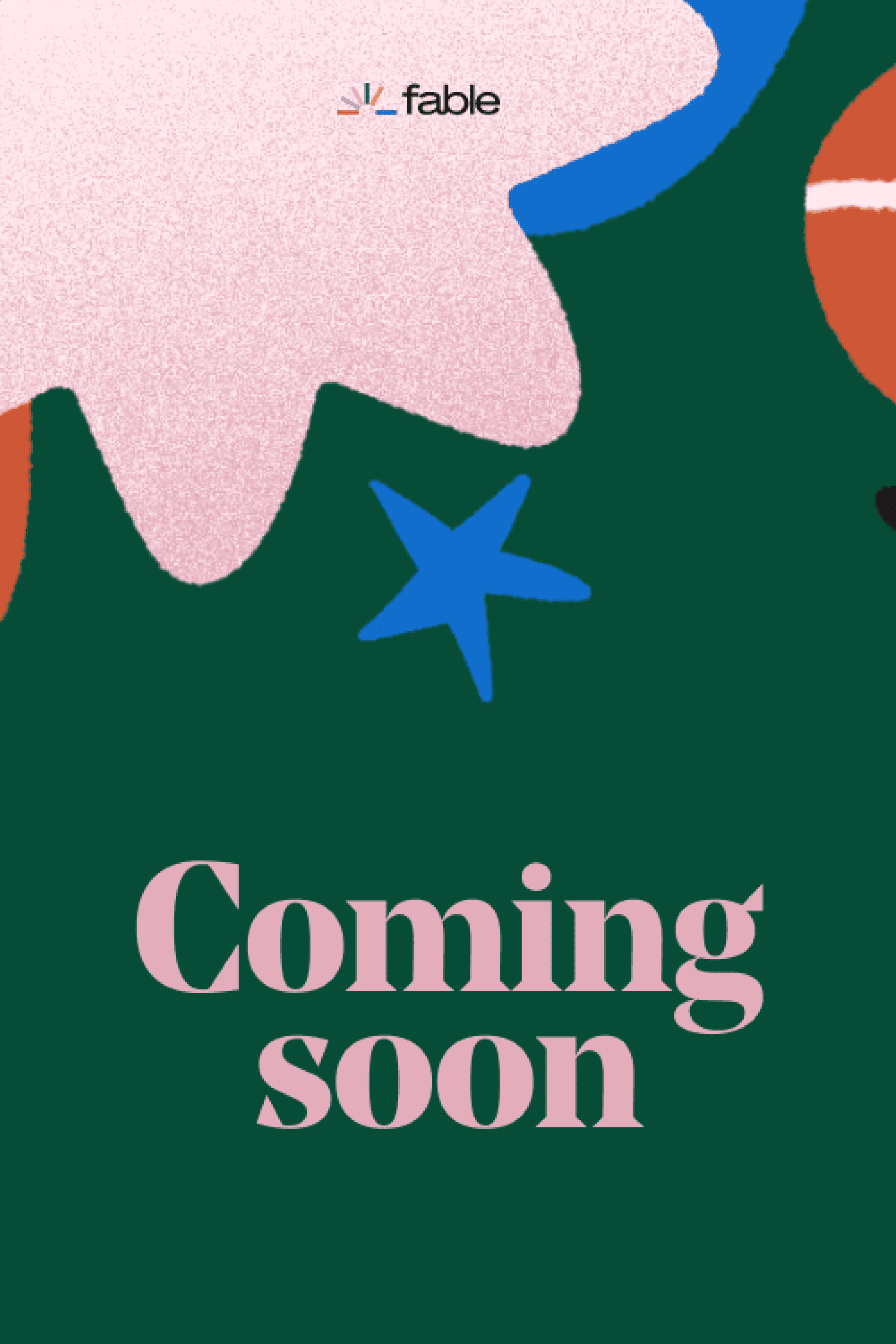 Children of Blood and Bone
By Tomi Adeyemi
A critically acclaimed debut, this YA fantasy novel by Tomi Adeyem weaves West African mythology into an epic tale of magic and vengeance.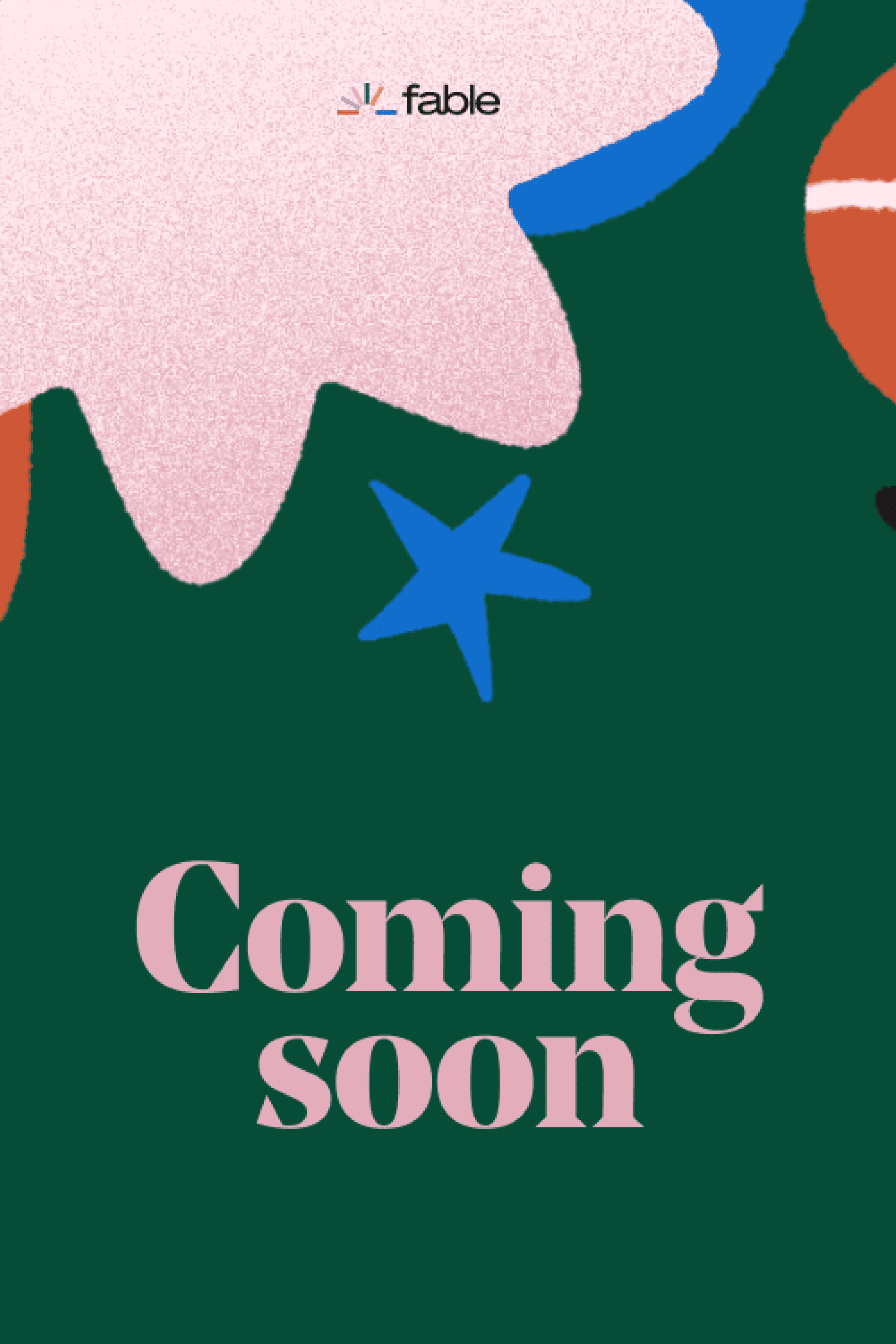 The Book of Magic
By Alice Hoffman
Hoffman brings us the conclusion of the Practical Magic series in a spellbinding and enchanting final Owens novel brimming with lyric beauty and vivid characters.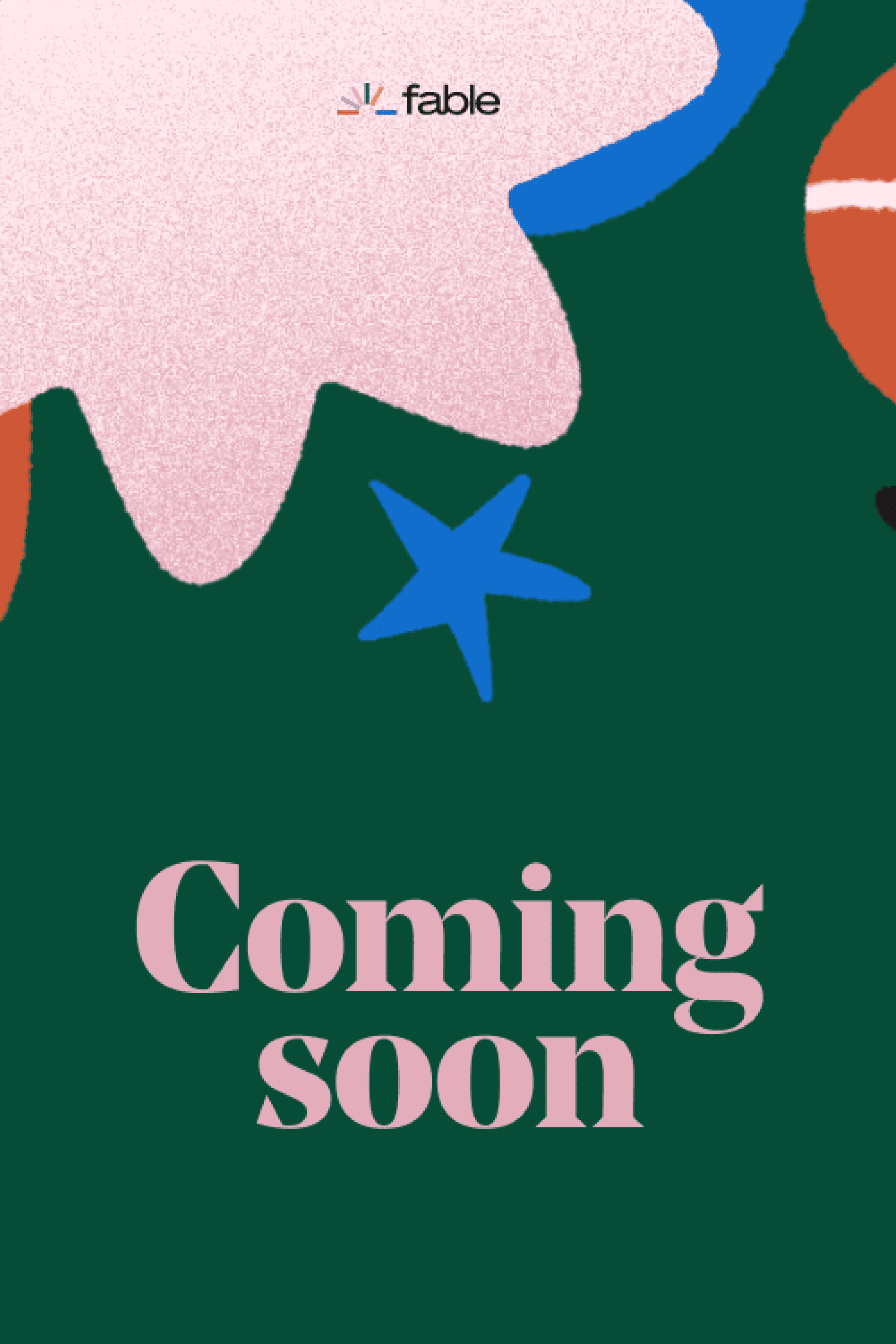 A Master of Djinn
By P. Djèlí Clark
Cairo, 1912: Though Fatma el-Sha'arawi is the youngest woman working for the Ministry of Alchemy, Enchantments and Supernatural Entities, she's certainly not a rookie, especially after preventing the destruction of the universe last summer.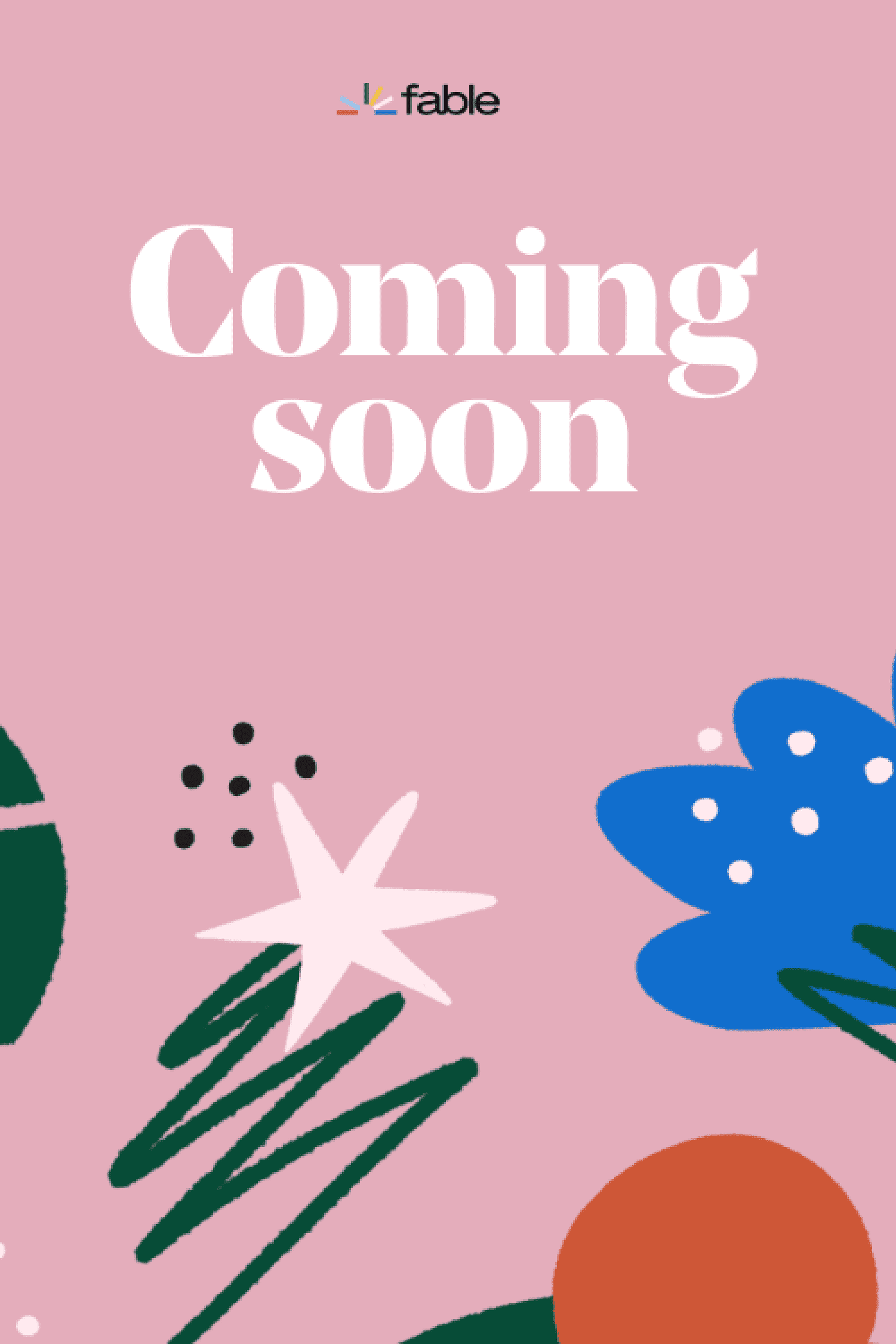 The Jasmine Throne
By Tasha Suri
Exiled by her despotic brother, princess Malini spends her days dreaming of vengeance while imprisoned in the Hirana: an ancient cliffside temple that was once the revered source of the magical deathless waters but is now little more than a decaying ruin.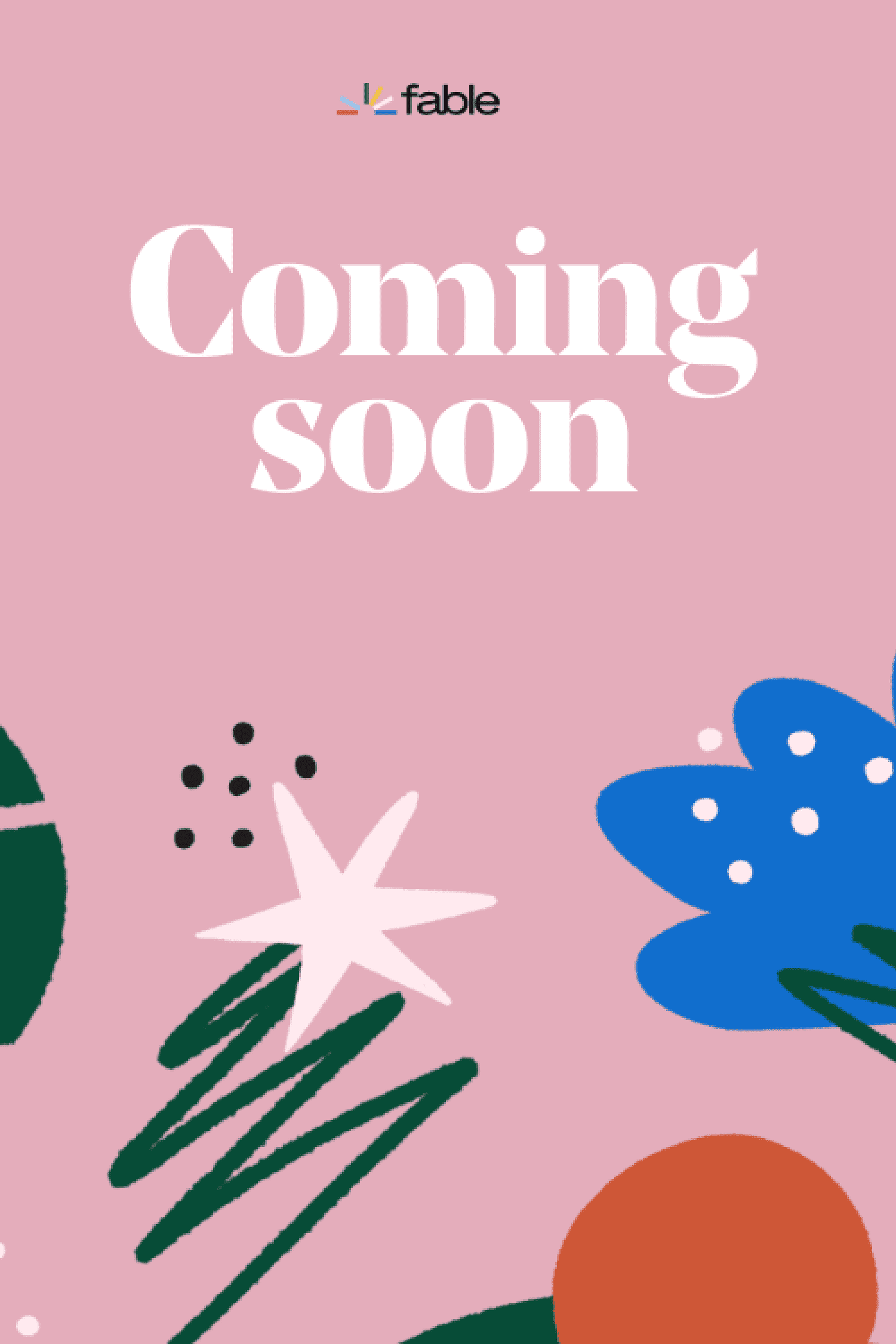 Sorrowland
By Rivers Solomon
Vern—seven months pregnant and desperate to escape the strict religious compound where she was raised—flees for the shelter of the woods. There, she gives birth to twins, and plans to raise them far from the influence of the outside world.
Gifts for Self Improvement
You can find both ancient and modern self-improvement literature on Fable. We've highlighted some of the best and brightest books in this essential category.
Freelance journalist and blogger Marianne Power offers a piece of very important advice to remember as you explore the self-help genre:
"The trick to reading these books is to heed one of the primary tenets of the recovery movement: 'Take what you need and leave the rest.'"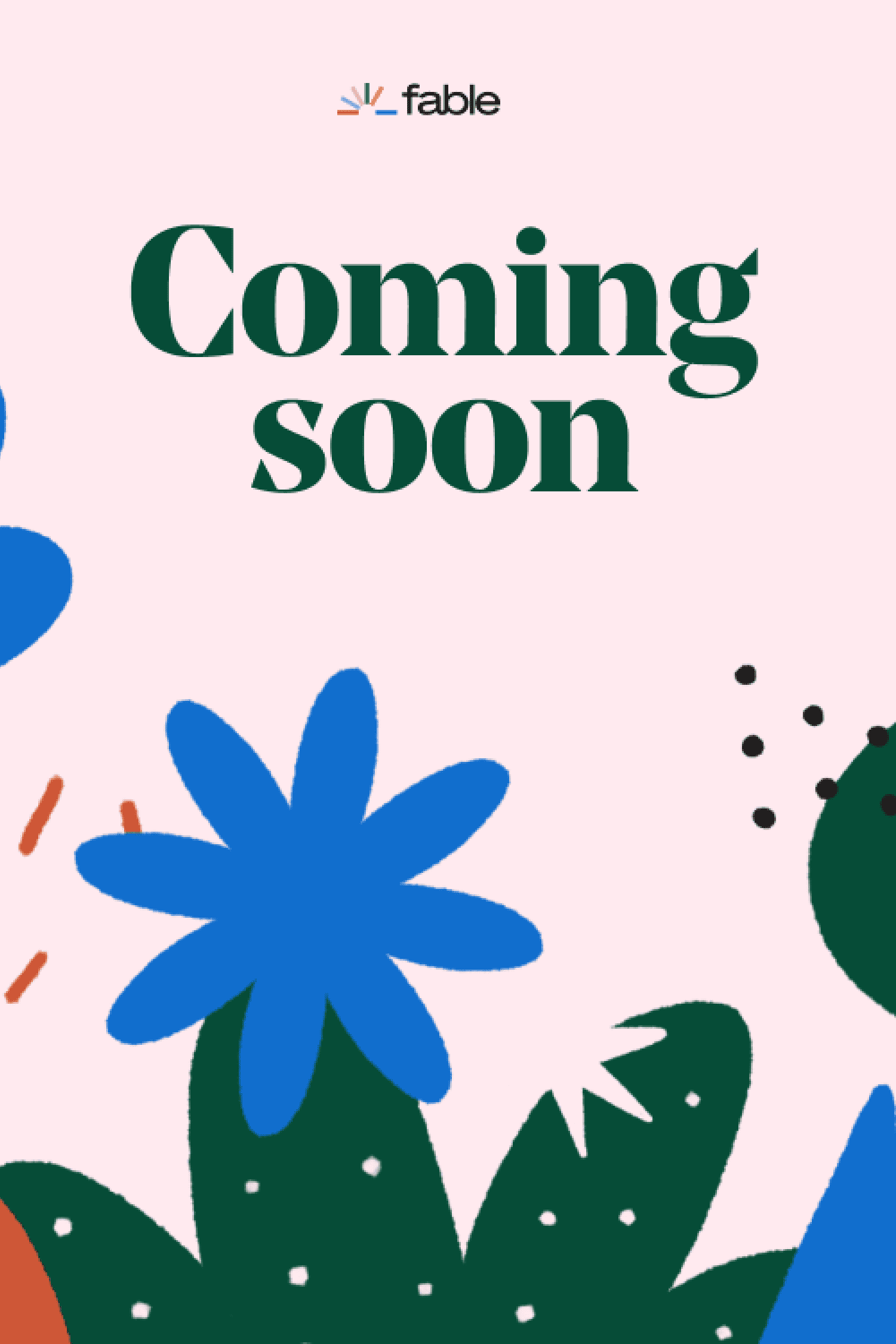 Radical Acceptance
By Tara Brach
Writing with great warmth and clarity, Tara Brach brings her teachings alive through personal stories and case histories, fresh interpretations of Buddhist tales, and guided meditations.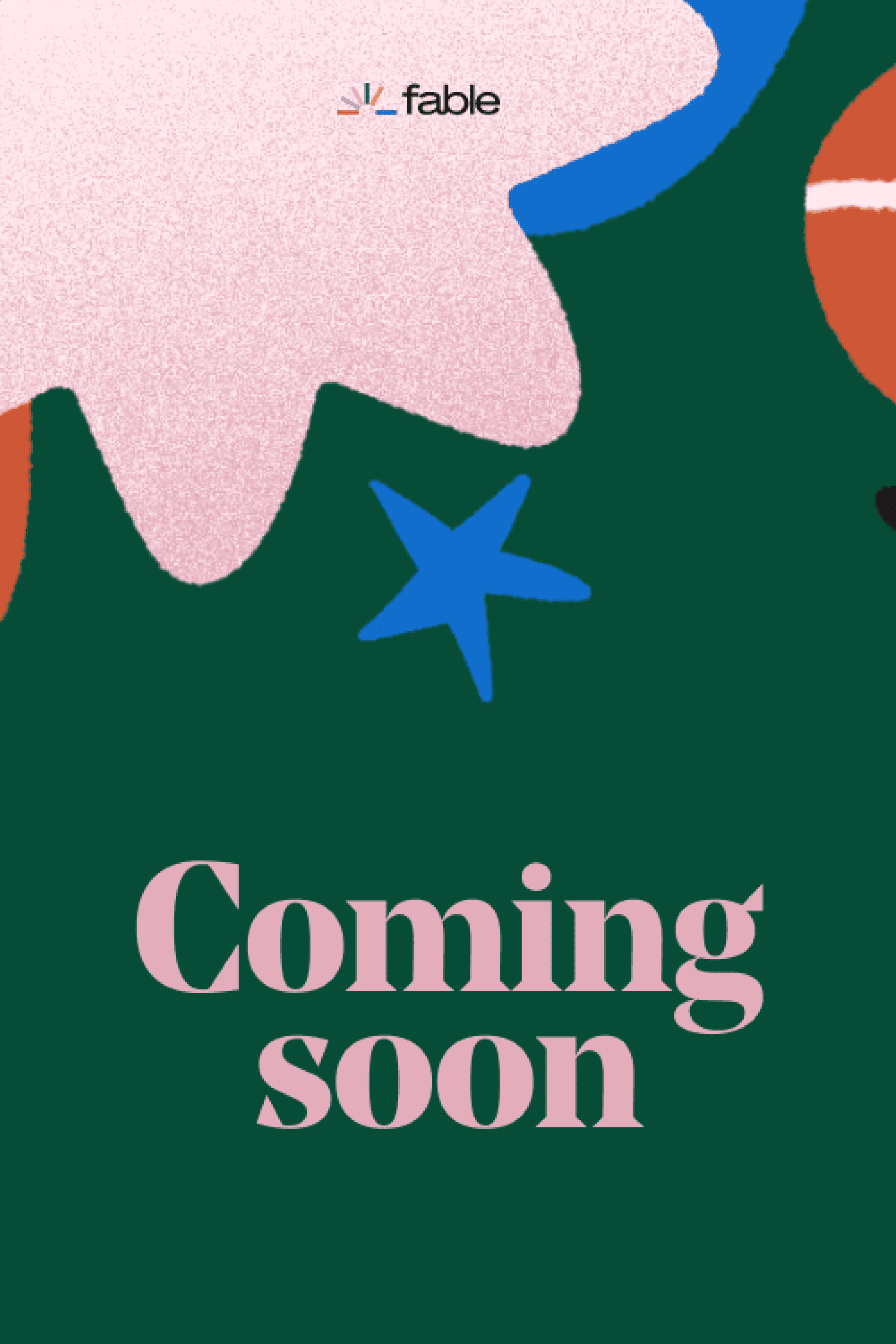 The Attention Revolution
By B. Alan Wallace
Writing with great warmth and clarity, Tara Brach brings her teachings alive through personal stories and case histories, fresh interpretations of Buddhist tales, and guided meditations.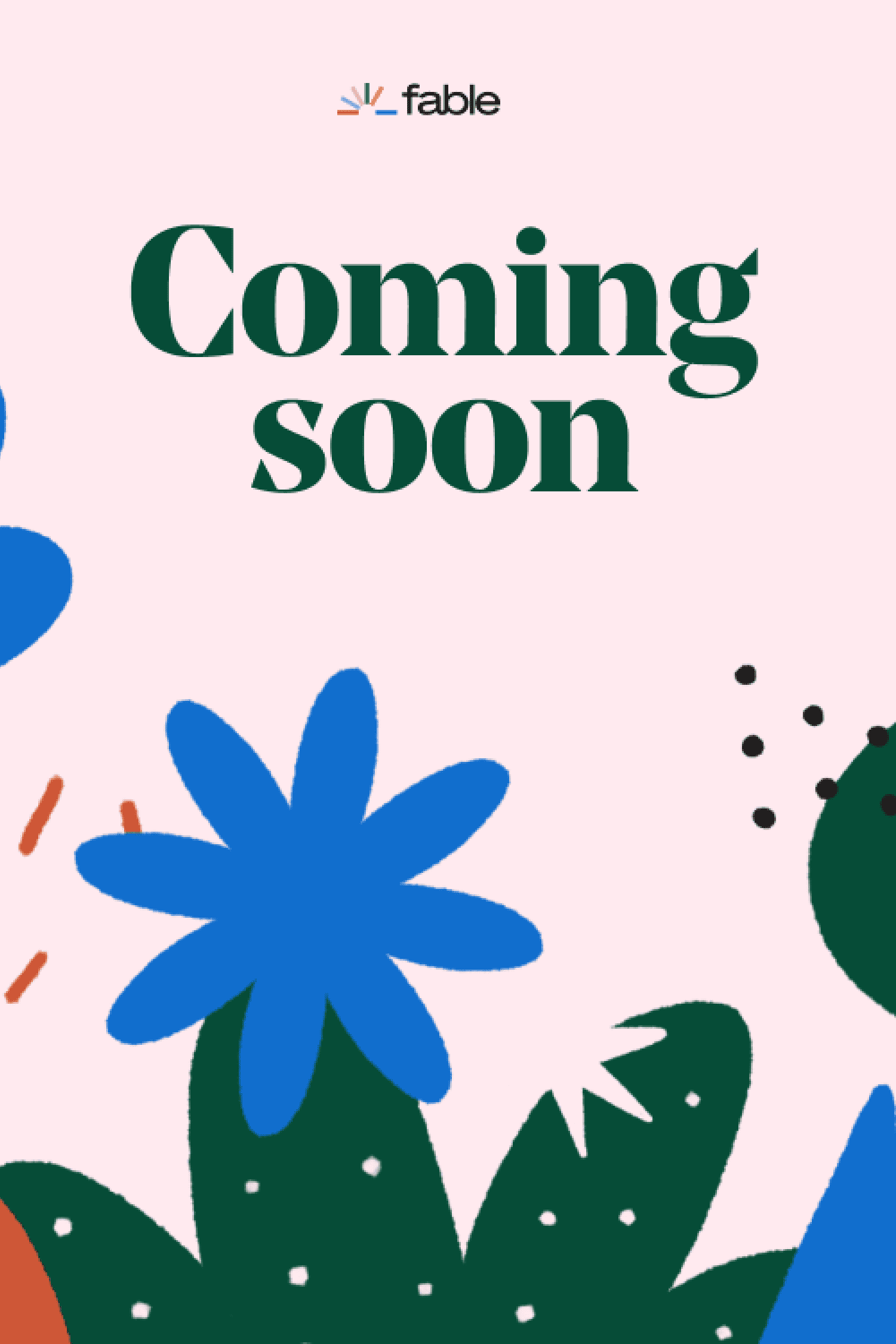 Daring Greatly
By Brené Brown
Brown explores the strength and courage it takes to be vulnerable in every aspect of life, love, and work. Armed with over a decade of research, she makes a compelling case for why we should choose to be vulnerable.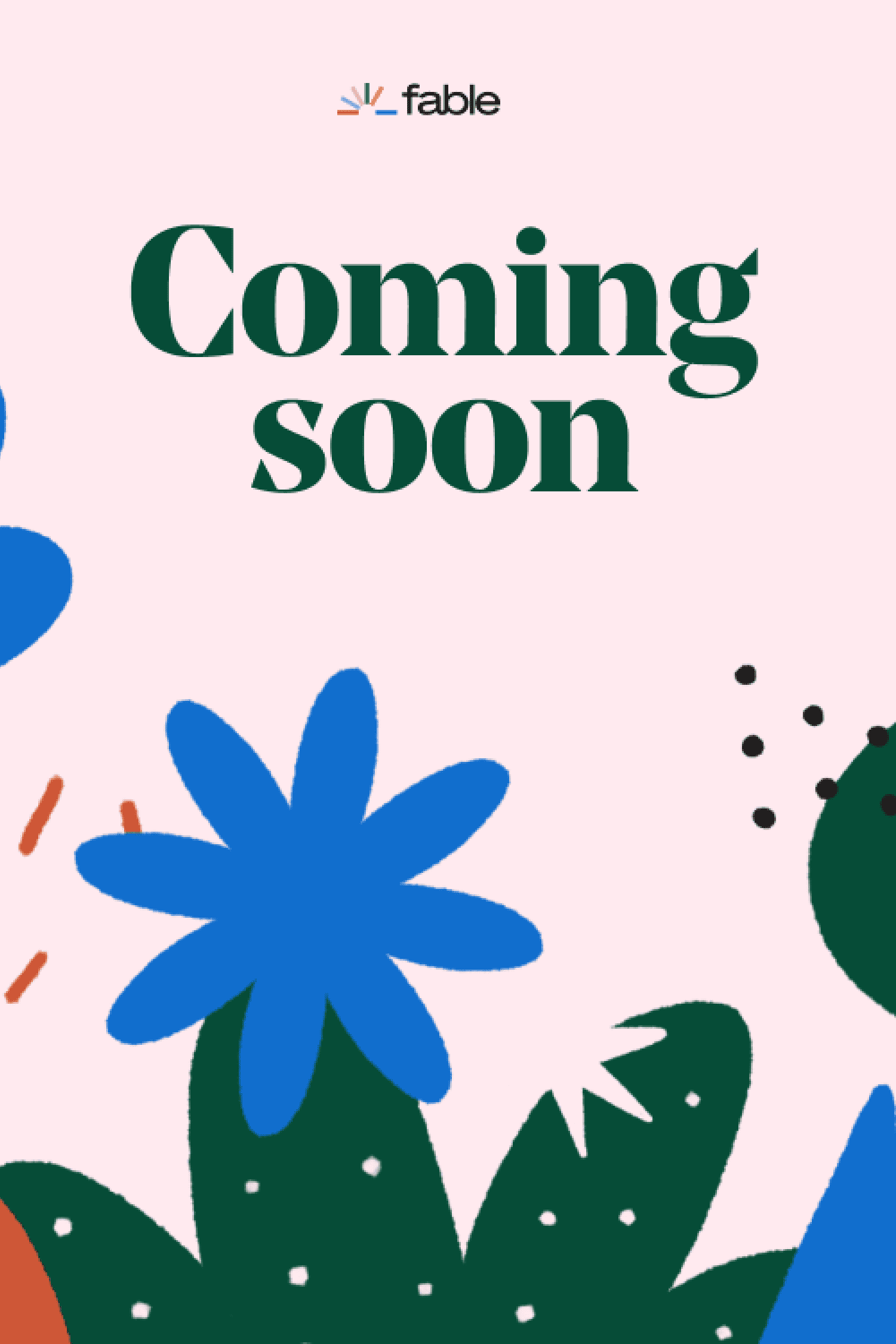 The Body is Not an Apology
By Sonya Renee Taylor
Poet and activist Sonya Renee Taylor has written an inspiring manifesto to encourage people of every size, shape, and color to embrace a philosophy of radical self-love, and to reject messages that tell us our bodies as they are aren't enough.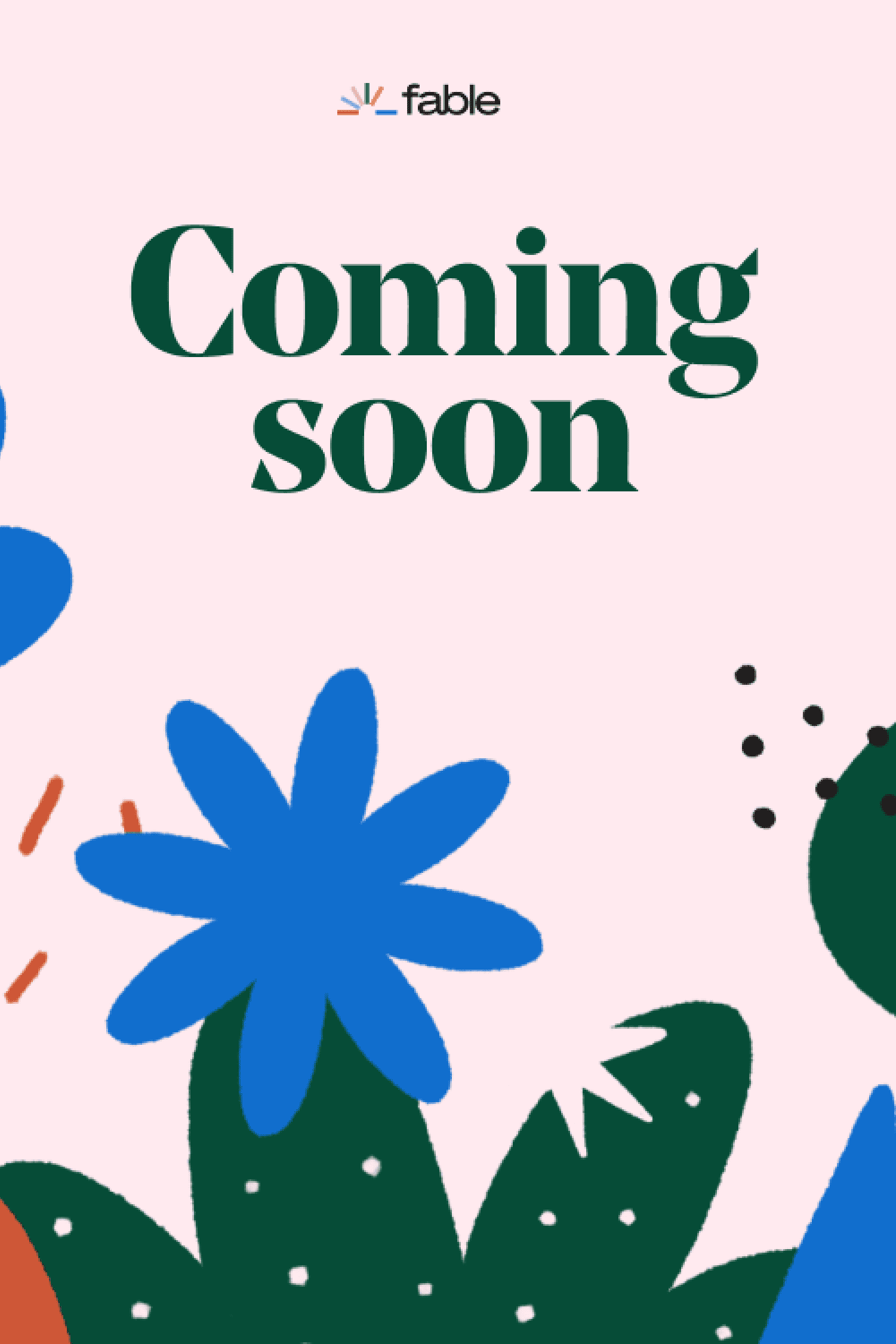 A Radical Awakening
By Shefali Tsabary
Renowned clinical psychologist teaches women how to transcend their fears and illusions, break free from societal expectations, and rediscover the person they were always meant to be: fully present, conscious, and fulfilled.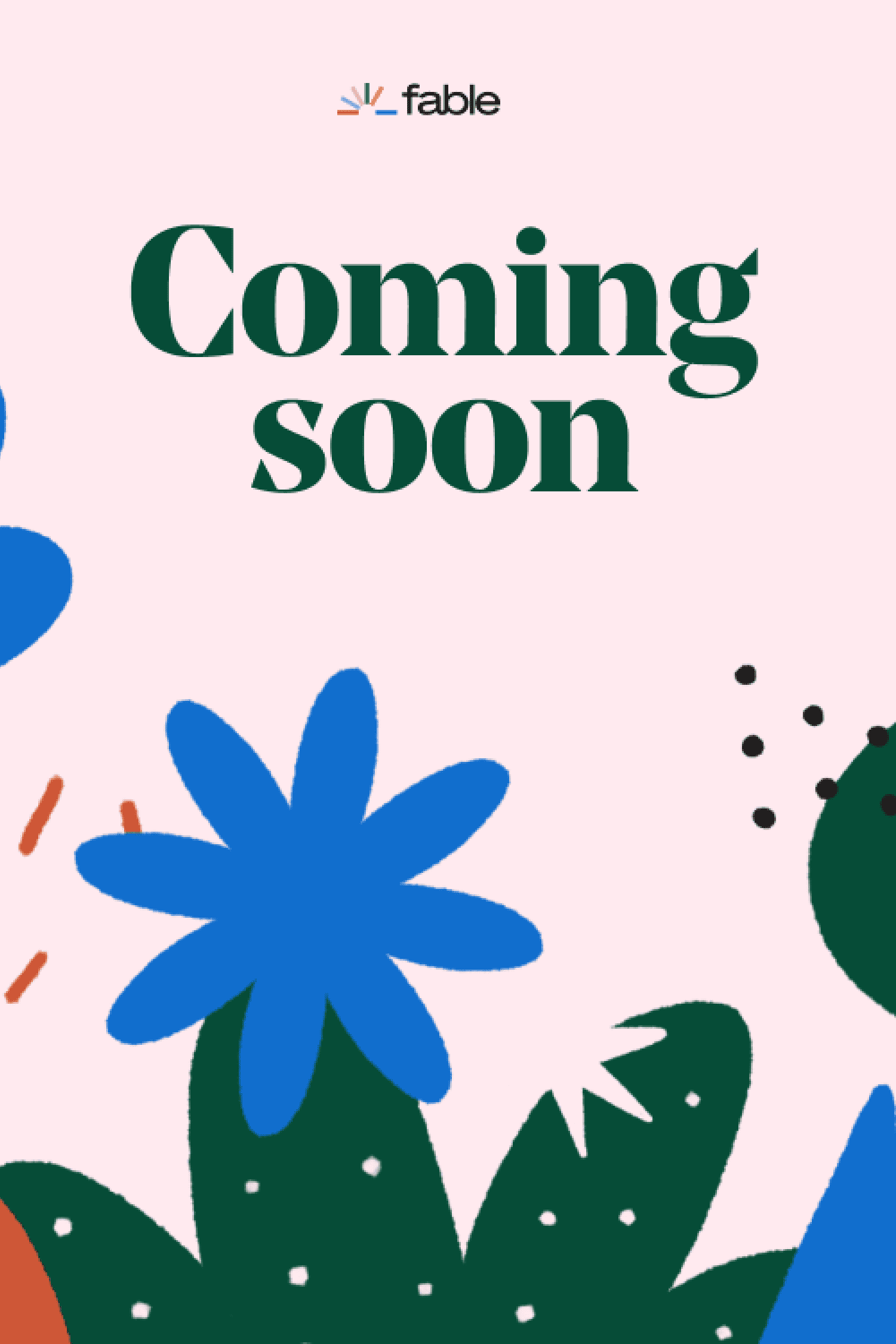 More Than Enough
By Elaine Welteroth
Part-manifesto, part-memoir, from the revolutionary editor who infused social consciousness into the pages of Teen Vogue, an exploration of what it means to come into your own—on your own terms.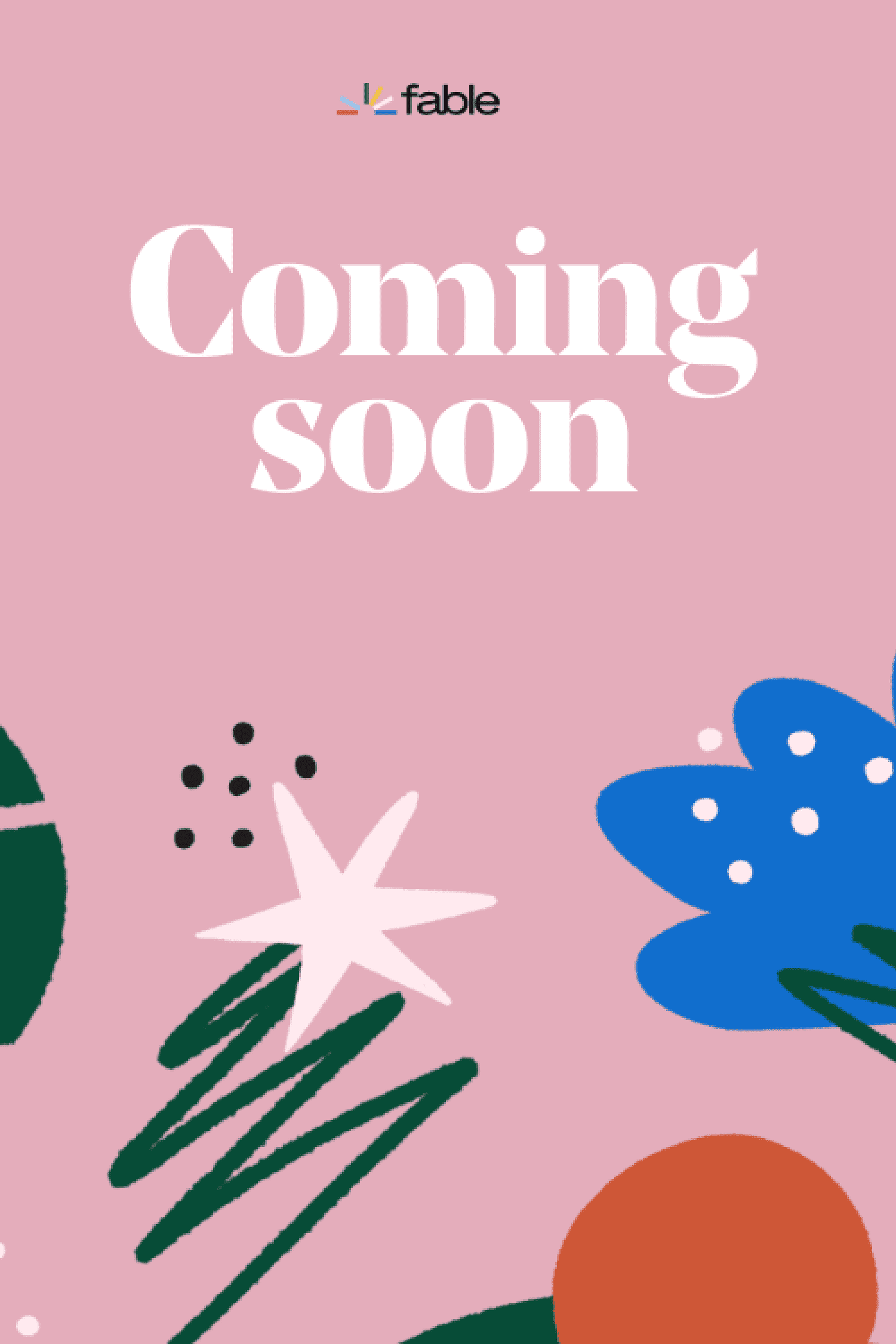 Atomic Habits
By James Clear
One of the world's leading experts on habit formation reveals practical strategies that will teach you exactly how to form good habits, break bad ones, and master the tiny behaviors that lead to remarkable results.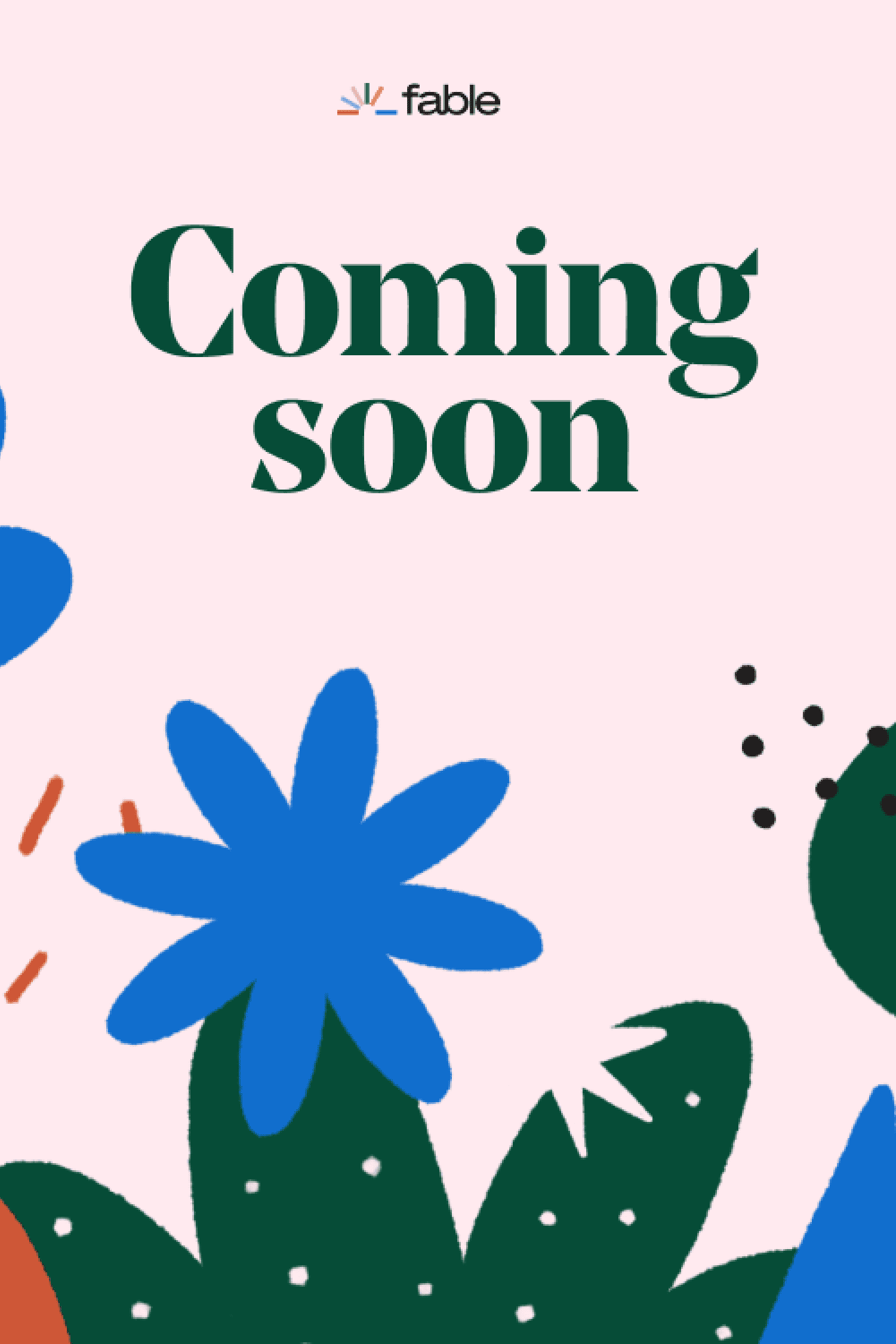 Between Two Kingdoms
By Suleika Jaouad
A searing, deeply moving memoir of illness and recovery that traces one young woman's journey from diagnosis to remission to re-entry into "normal" life.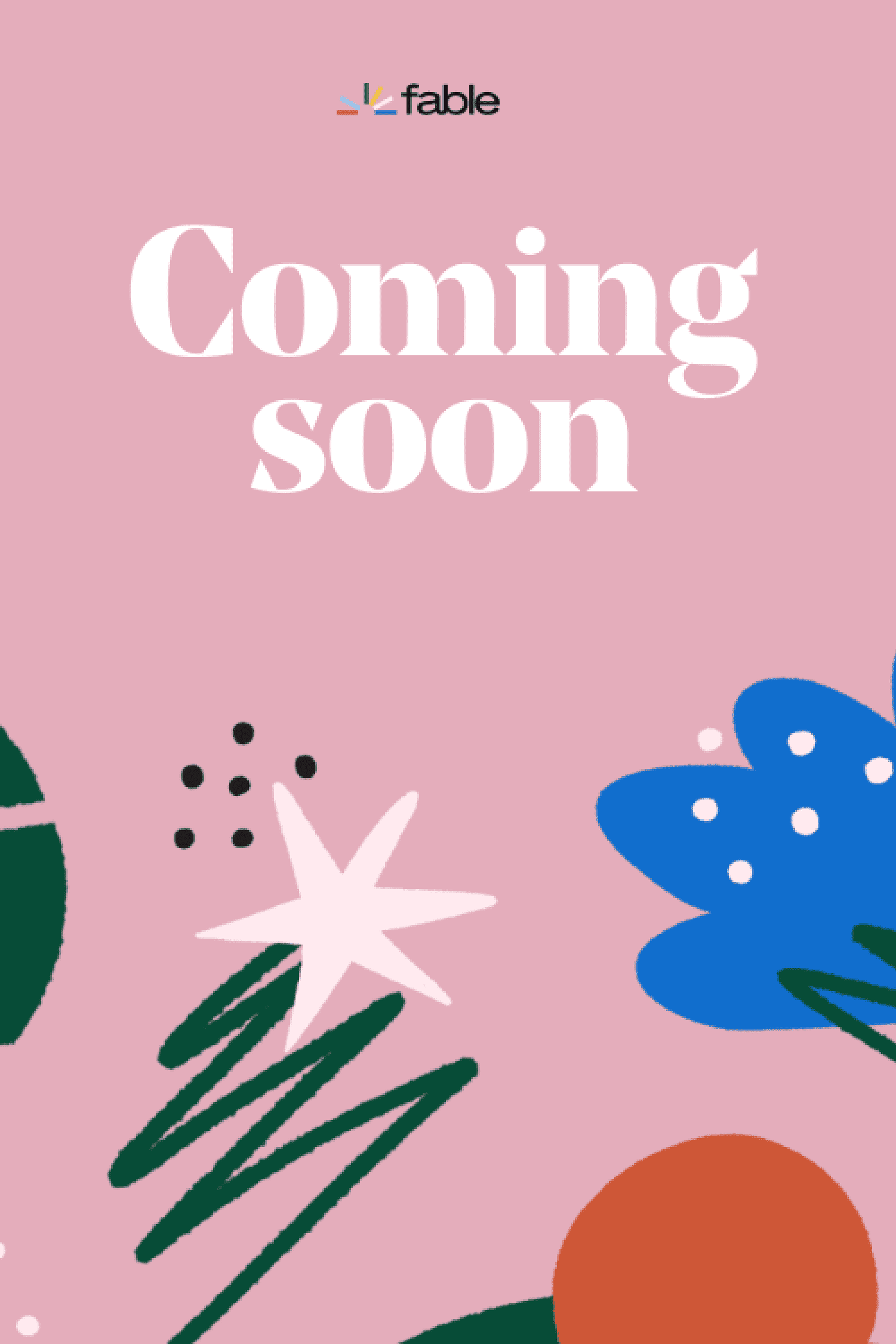 Big Magic
By Elizabeth Gilbert
Balancing between soulful spirituality and cheerful pragmatism, Gilbert encourages us to uncover the "strange jewels" that are hidden within each of us.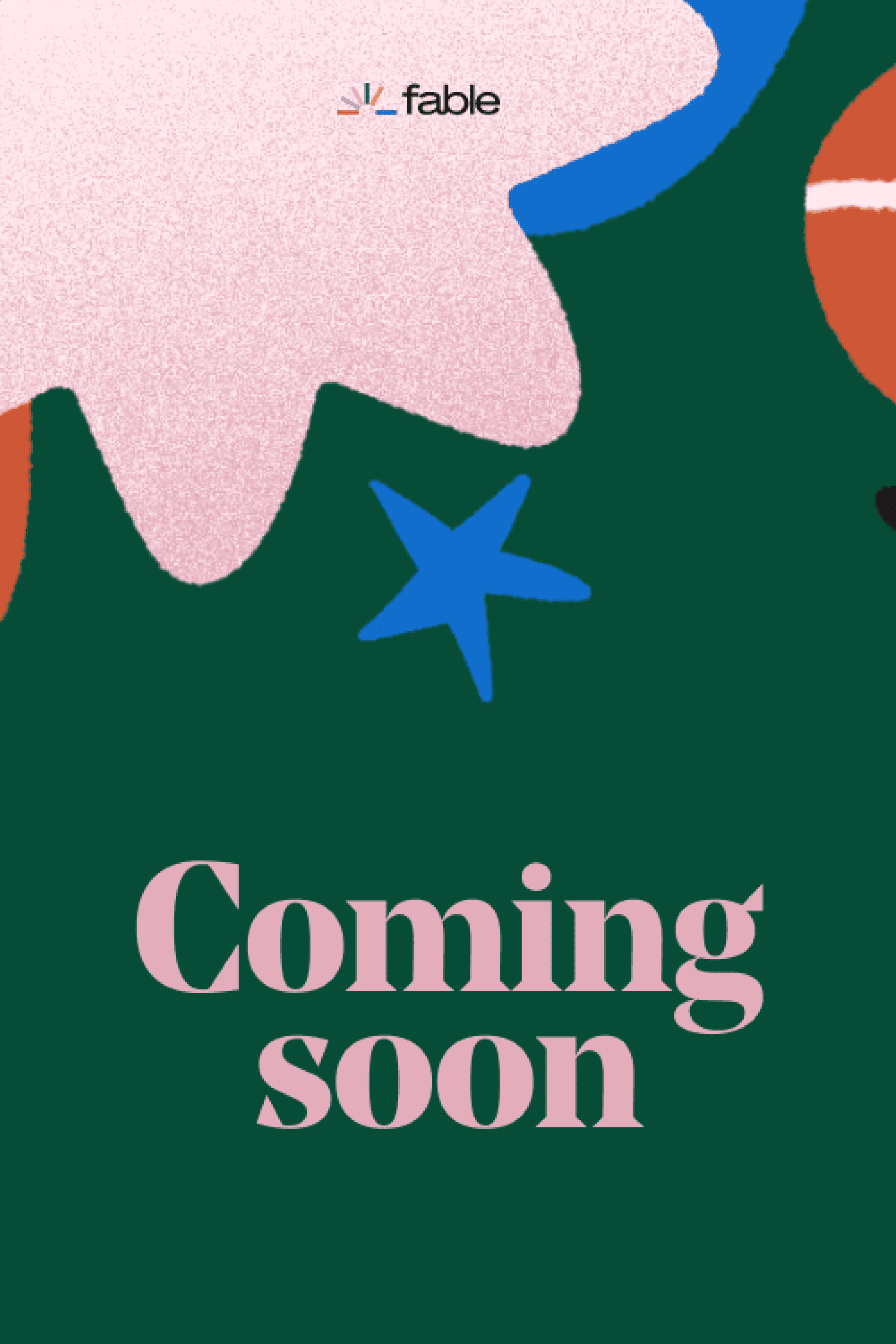 Why We Sleep
By Matthew Walker
Matthew Walker explains how we can harness sleep to improve learning, mood and energy levels, regulate hormones, prevent cancer, Alzheimer's and diabetes, slow the effects of aging, and increase longevity.
Gifts for Crime, Mystery & Thriller Lovers
Every mystery novel, thriller, or crime story offers a puzzle for the reader to solve. It could be a murder, a missing person, a stolen treasure, or a complicated conspiracy.
The Fable team grew up reading these beloved genres, and we've rounded up some favorites for the gift-giving season.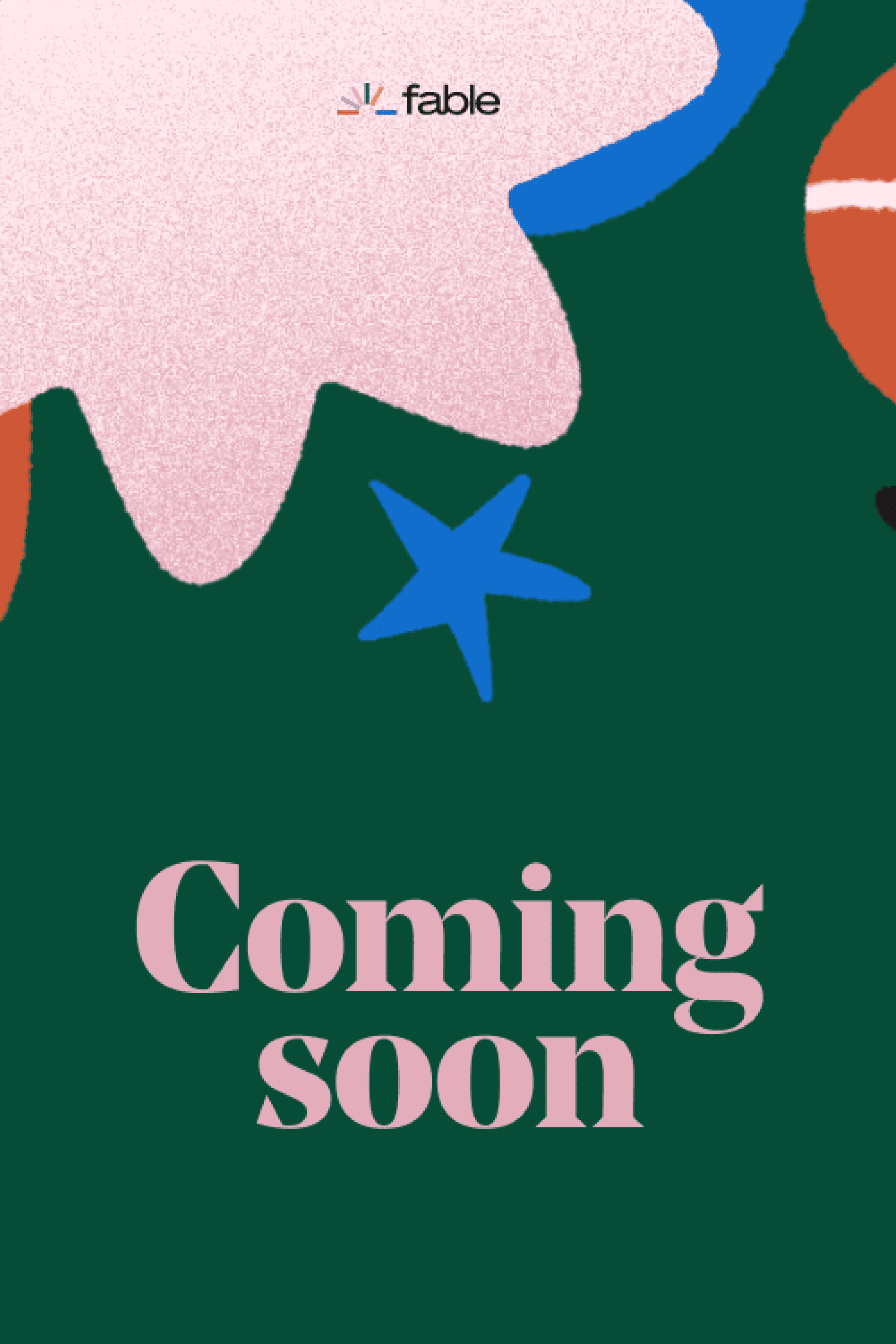 The Plot
By Jean Hanff Korelitz
A propulsive read about a story too good not to steal, and the writer who steals it.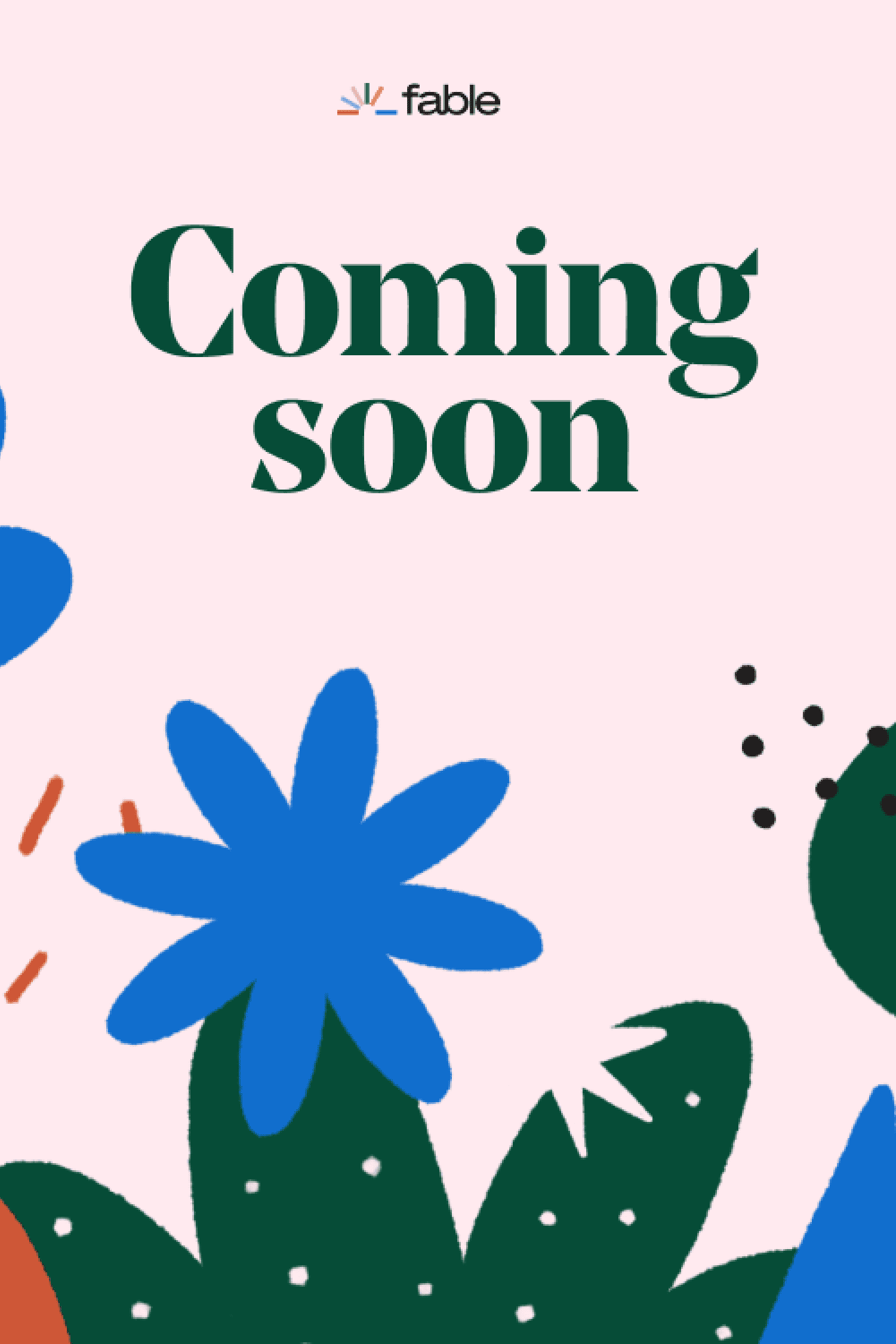 Bluebird, Bluebird
By Attica Locke
Black Texas Ranger Darren Mathews travels up Highway 59 to the small town of Lark, where two murders have stirred up a hornet's nest of resentment.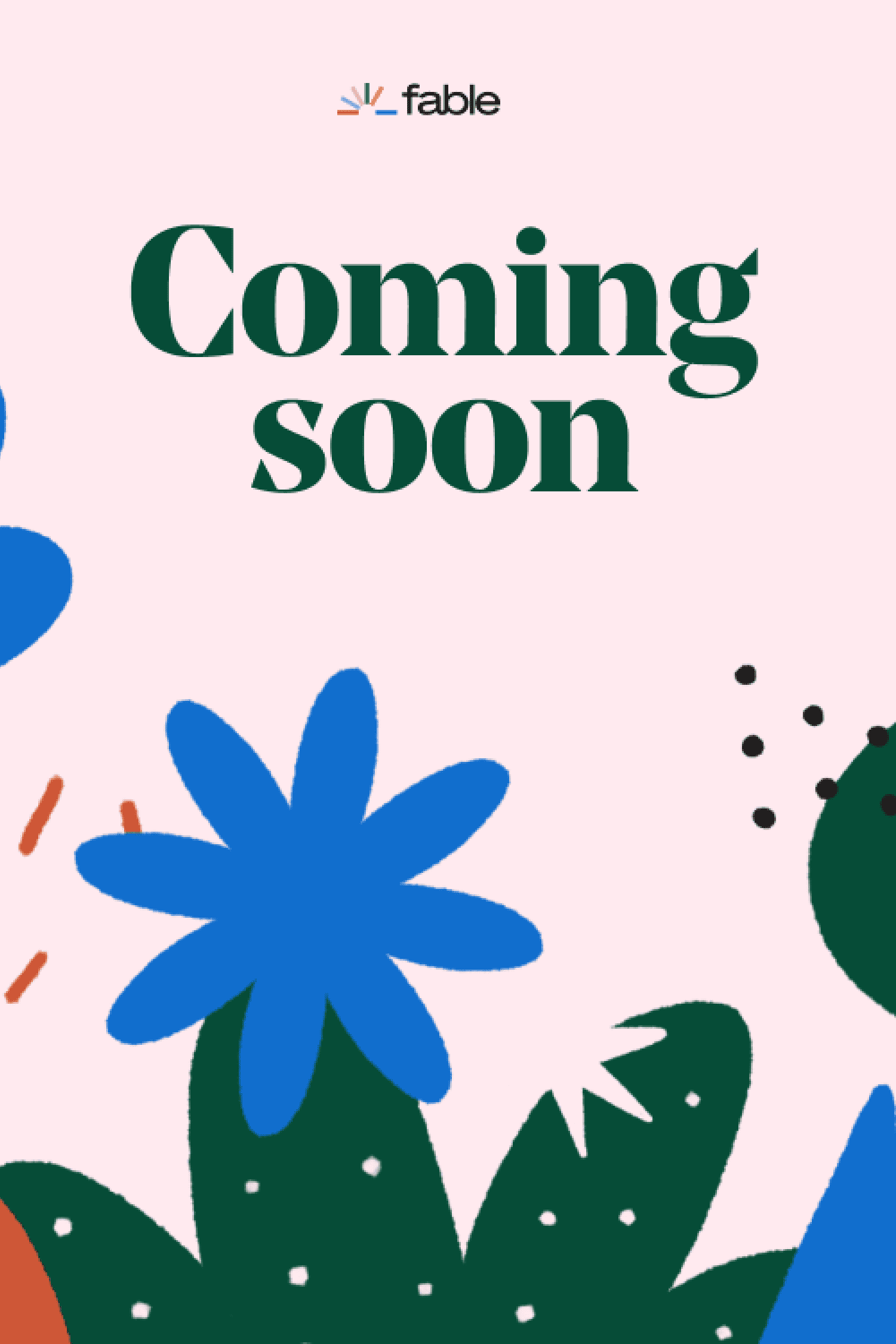 A crime novel set in an intensely competitive cheer squad where the raw passions of girlhood are brought to life in a taut, unflinching exploration of friendship, ambition, and power.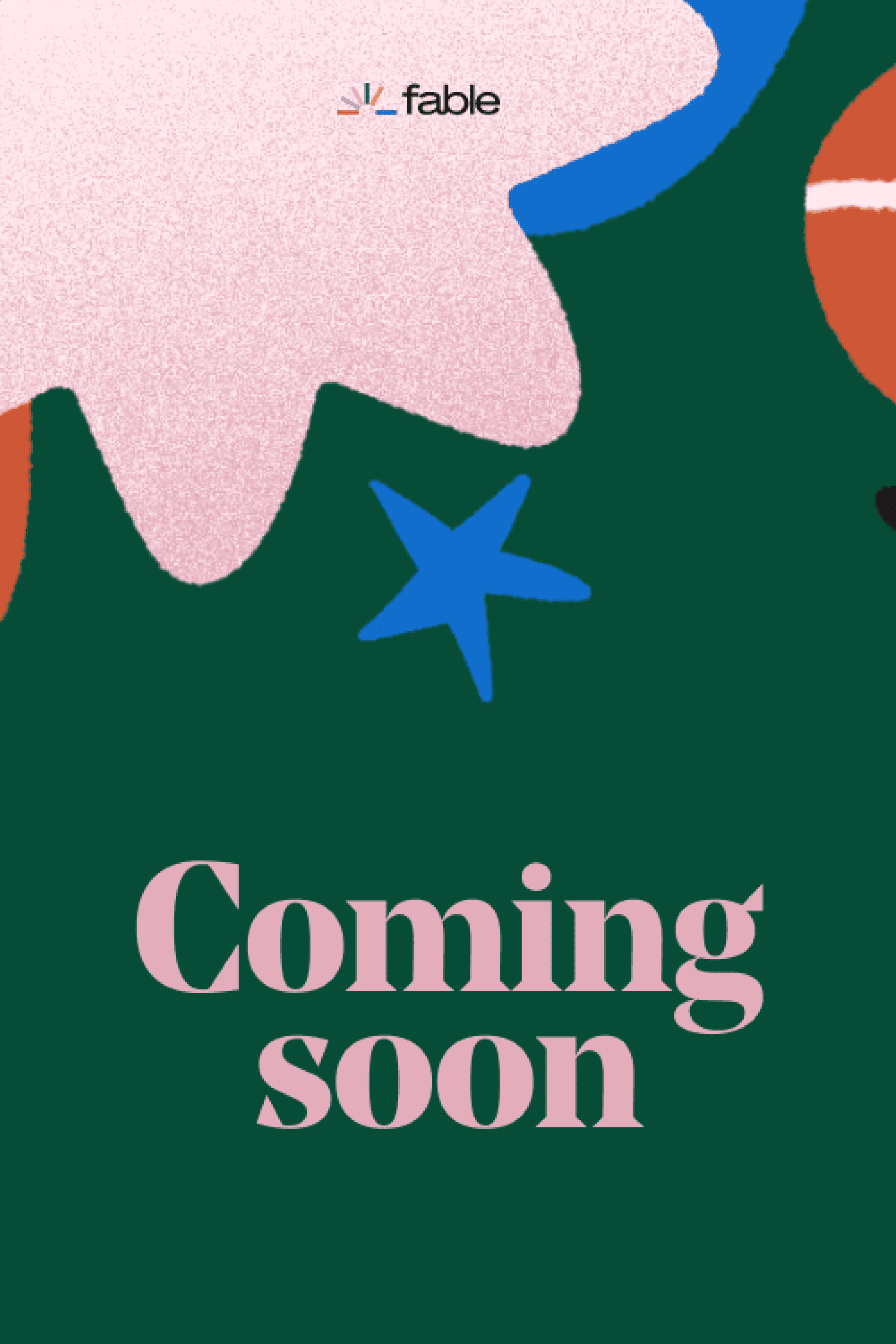 Razorblade Tears
By S. A. Cosby
A Black father. A white father. Two murdered sons. A quest for vengeance.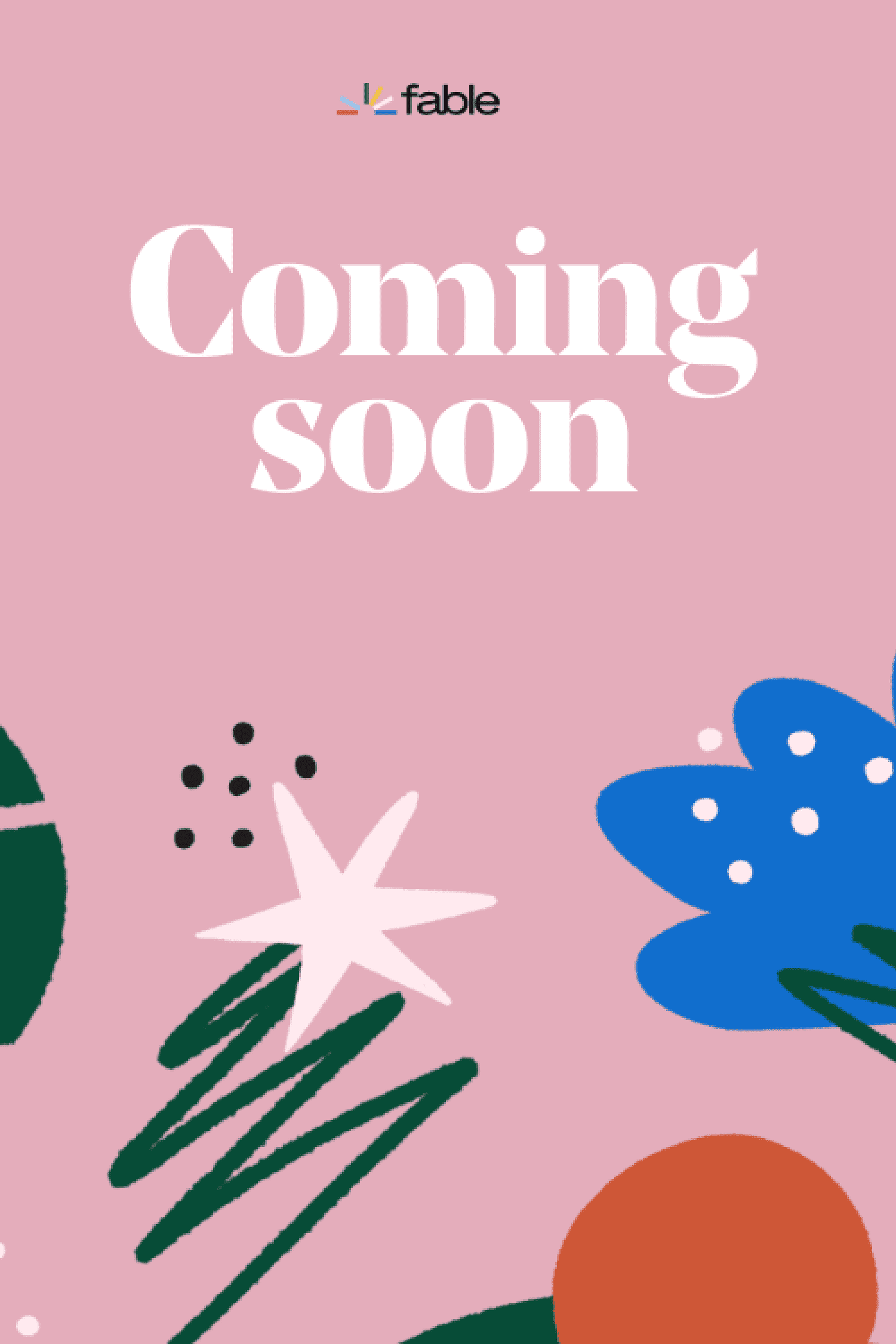 The smallest of small-time criminals, Ernest Stickley Jr. figures his luck's about to change when he meets a used car salesman with some surefire get rich quick schemes.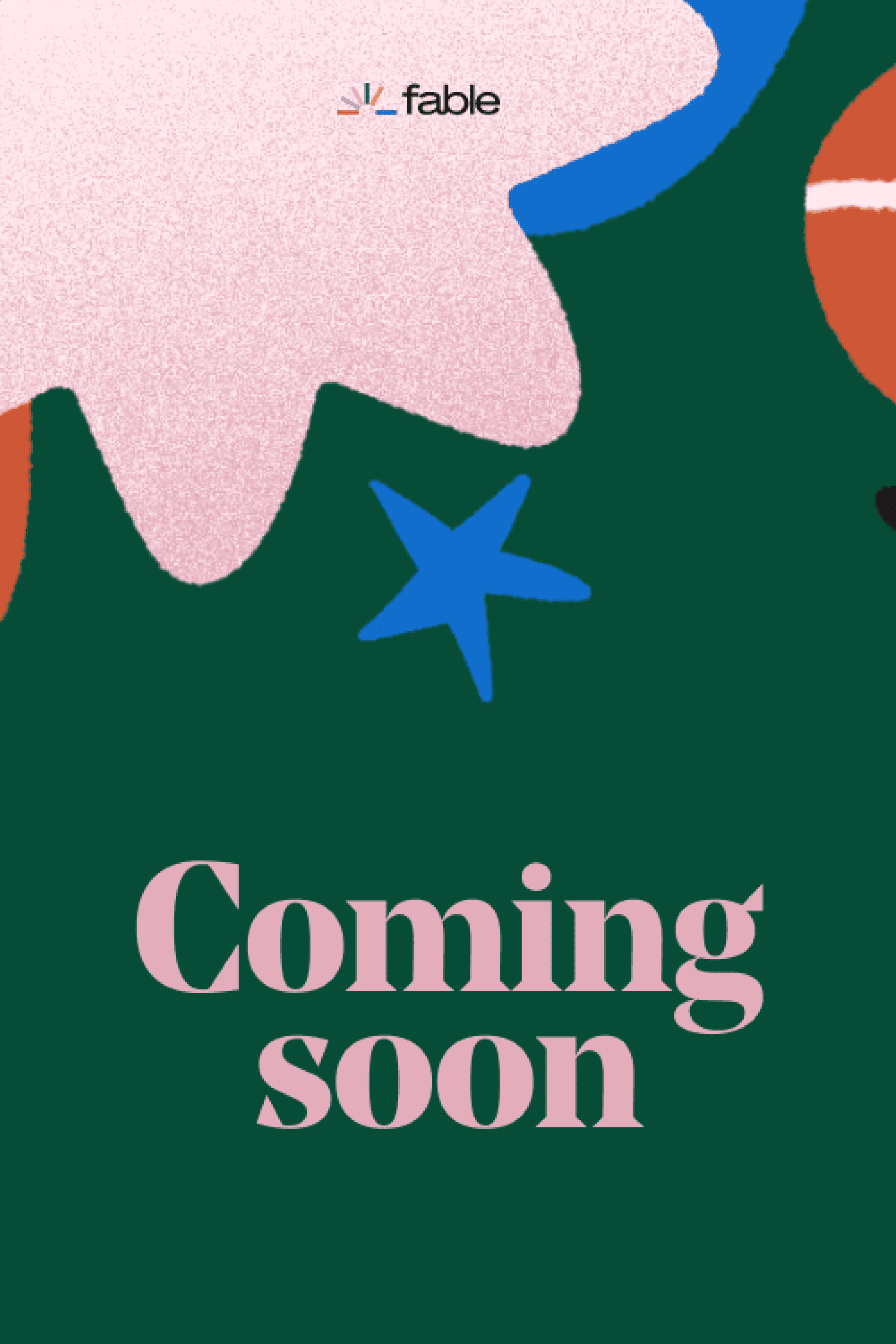 Apples Never Fall
By Liane Moriarty
The Delaney family love one another dearly—it's just that sometimes they want to murder each other . . . If your mother was missing, would you tell the police? Even if the most obvious suspect was your father?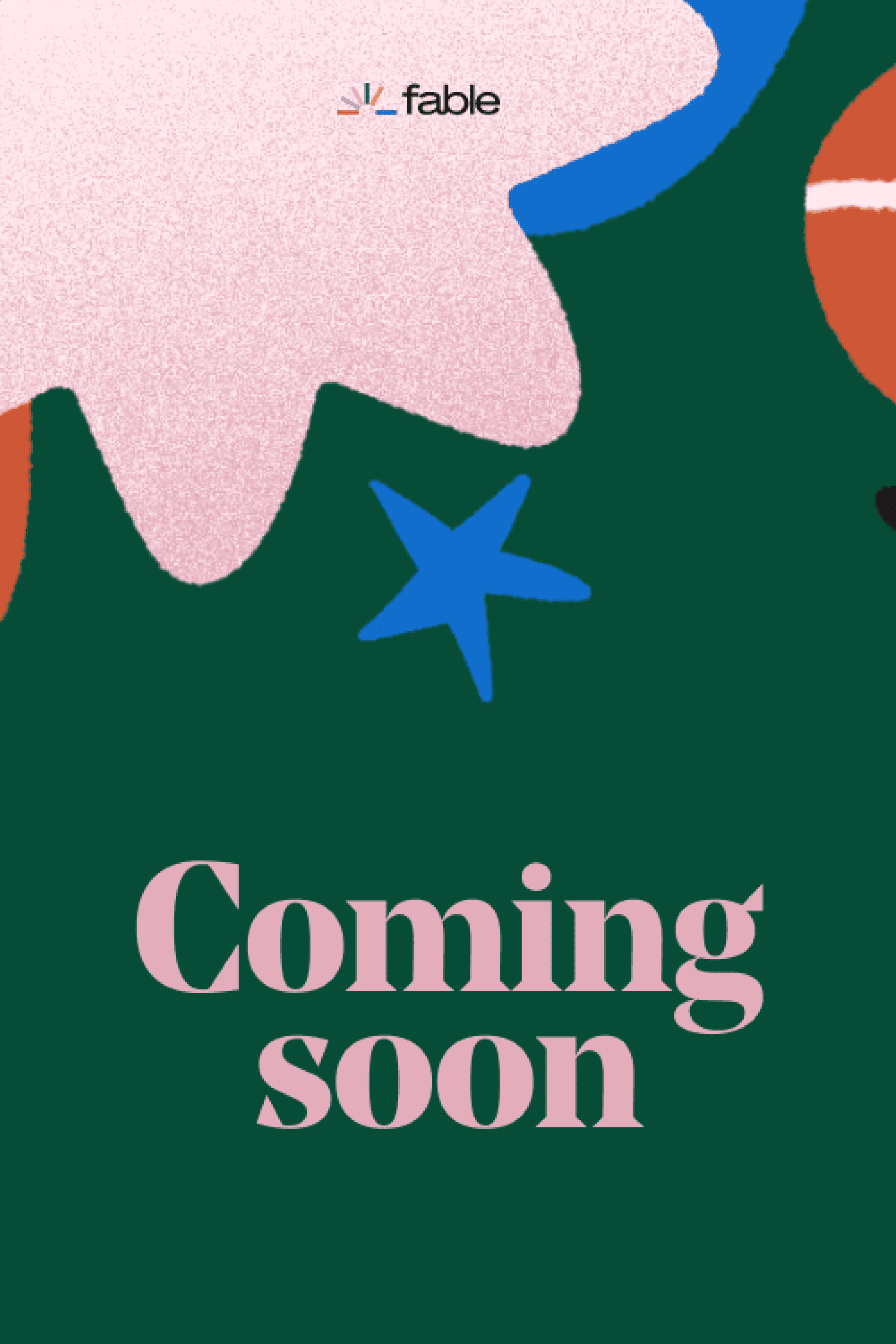 Djinn Patrol on the Purple Line
By Deepa Anappara
In a sprawling Indian city, a boy ventures into its most dangerous corners to find his missing classmate through market lanes crammed with too many people, dogs, and rickshaws, past stalls that smell of cardamom and sizzling oil, below a smoggy sky.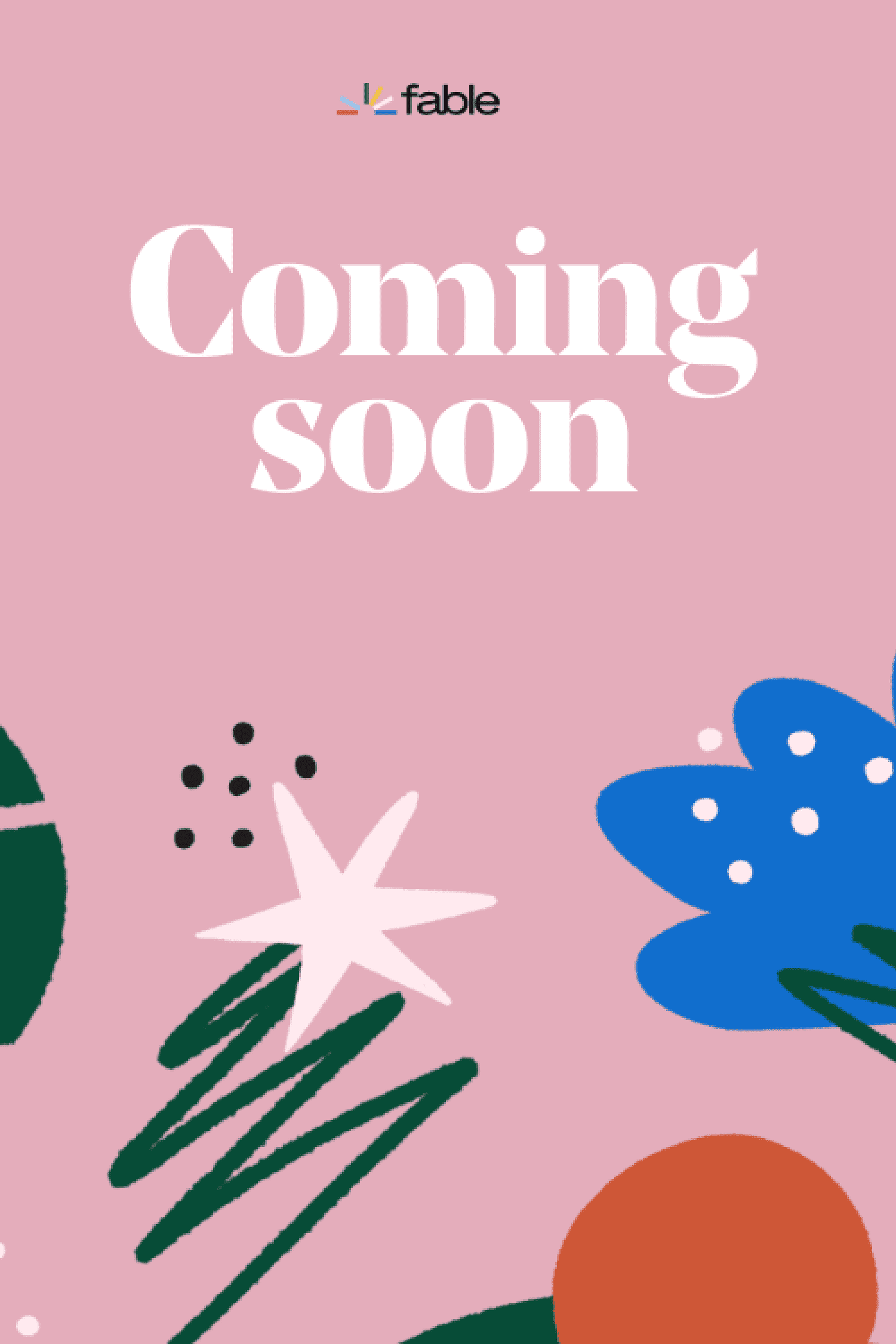 The Decagon House Murders
By Yukito Ayatsuji
A hugely enjoyable, page-turning murder mystery with one of the best and most-satisfying conclusions you'll ever read: clever enough that you're unlikely to guess it, but simple enough that you'll kick yourself when it's revealed.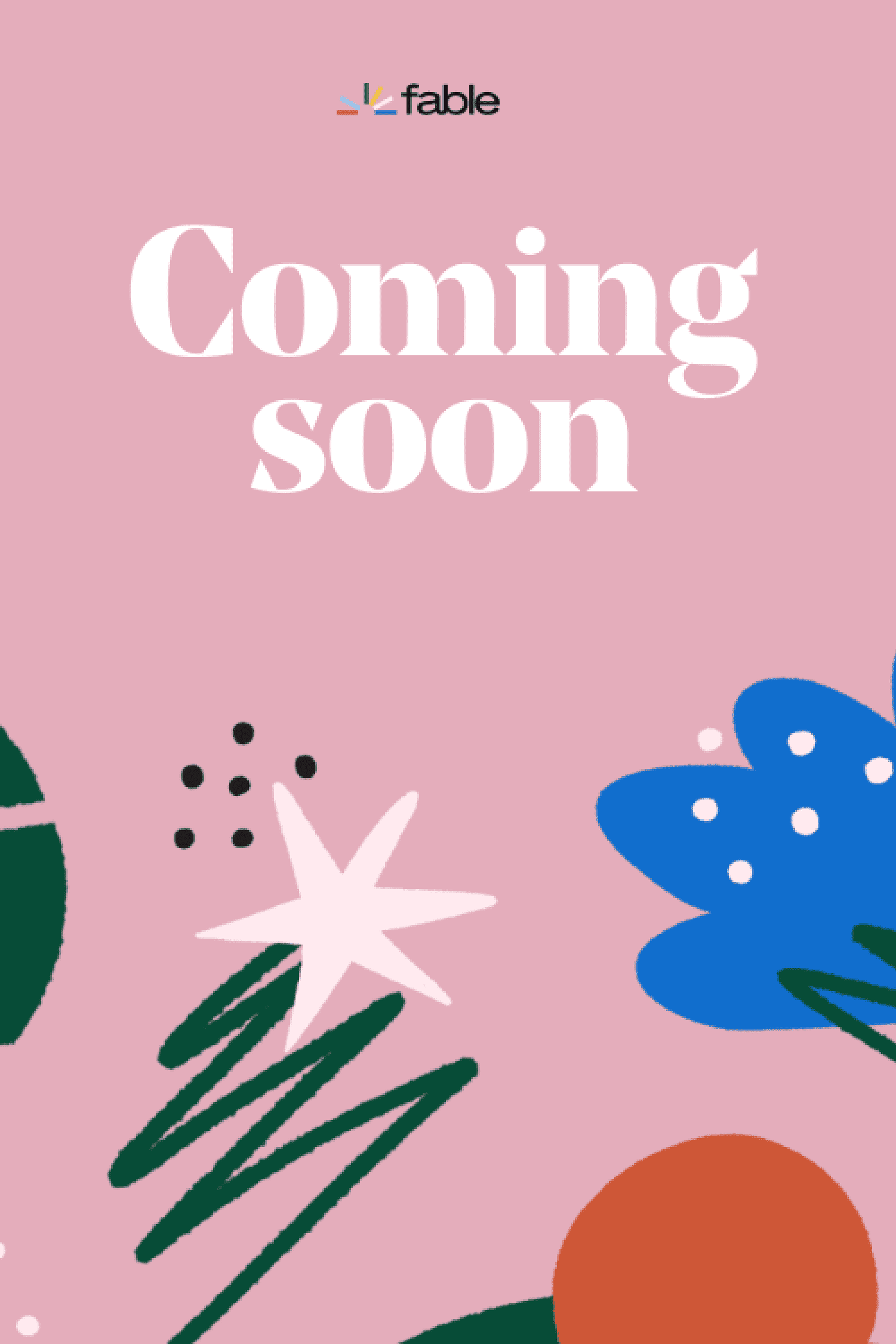 My Sister the Serial Killer
By Oyinkan Braithwaite
Sharp as nails and full of deadpan wit, Oyinkan Braithwaite's deliciously deadly debut is as fun as it is frightening.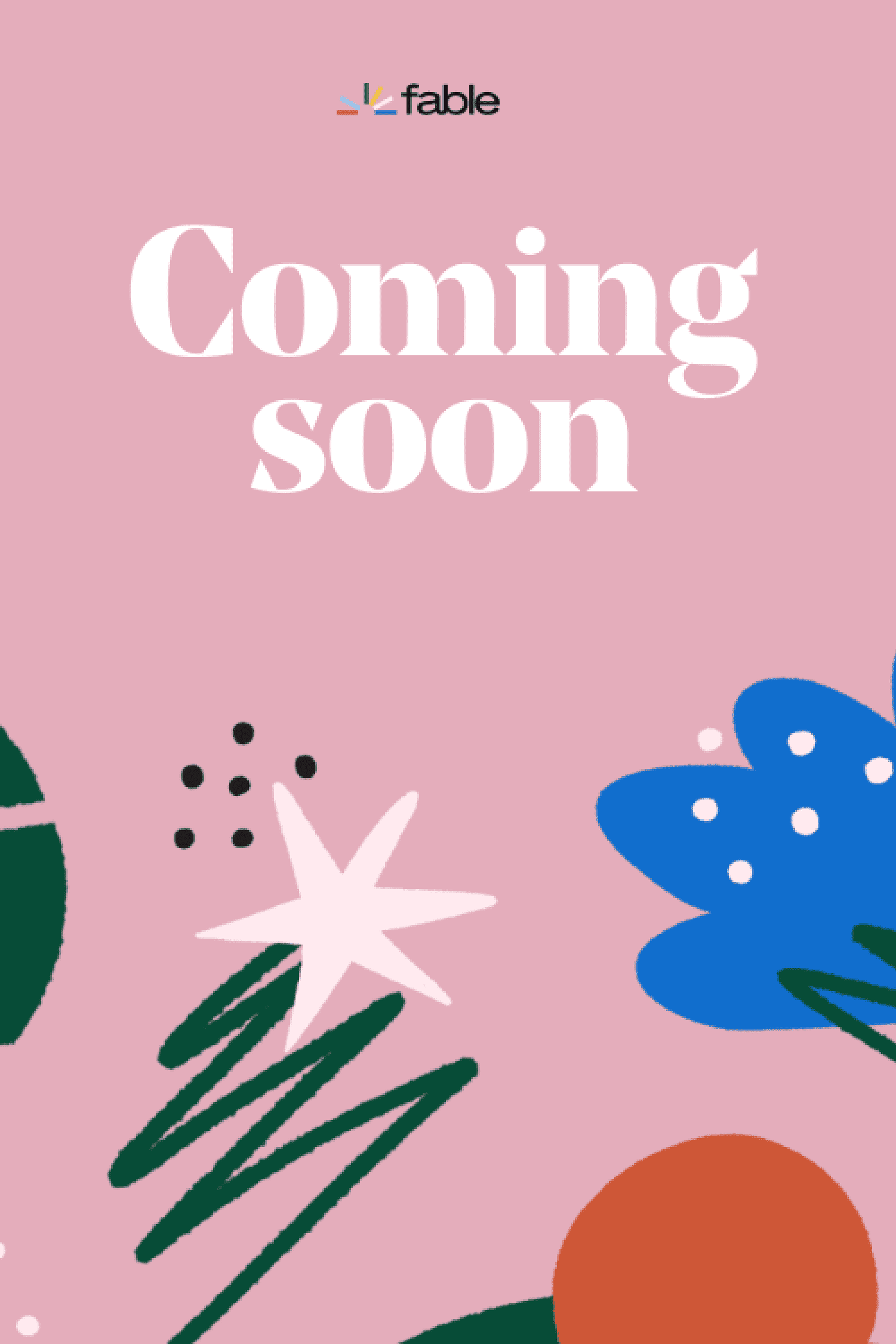 A Stranger in the House
By Shari Lapena
A domestic thriller packed full of secrets, and a twisty story that never stops—about a woman who can't remember what she was doing or where she was during a car accident that changed her life forever.
The Most Beloved Gift Books for Any Kind of Reader
In an essay about the Power Law, Michael Tauberg explained how network effects and positive feedback loops have helped a few bestselling books dominate the conversation in a networked world. He writes:
"These titles will get more reviews, more shelf space, and ultimately, more attention. In this way, success breeds success. It's a virtuous cycle, a positive feedback loop."
At Fable, we have millions of books for you to choose from this season, including these top titles that have dominated the cultural conversation the last decade. To help you navigate these recommendations, we've grouped them by suggested readers.
Gift Books for Mom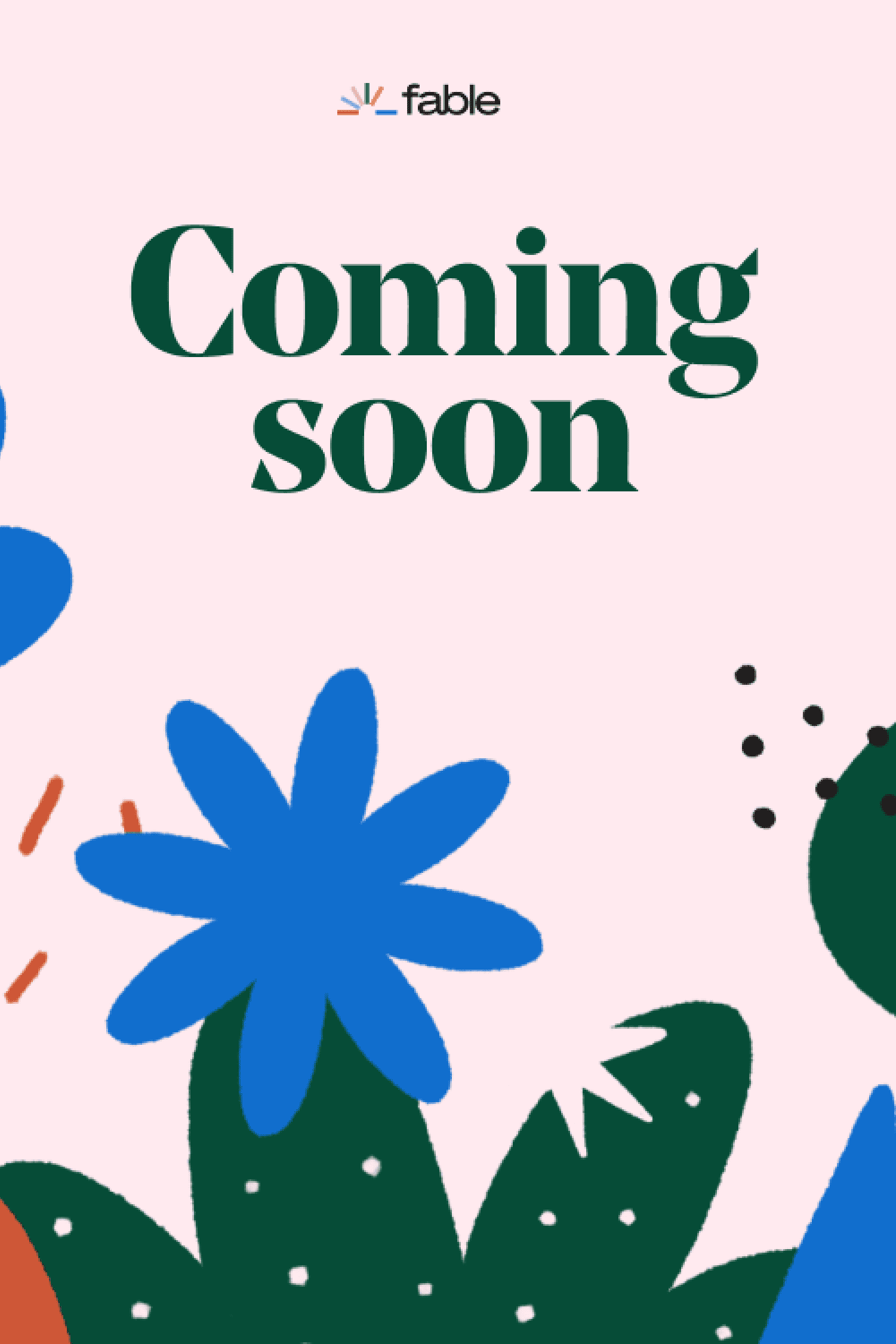 The Last Thing He Told Me
By Laura Dave
A mystery about a woman who thinks she's found the love of her life—until he disappears.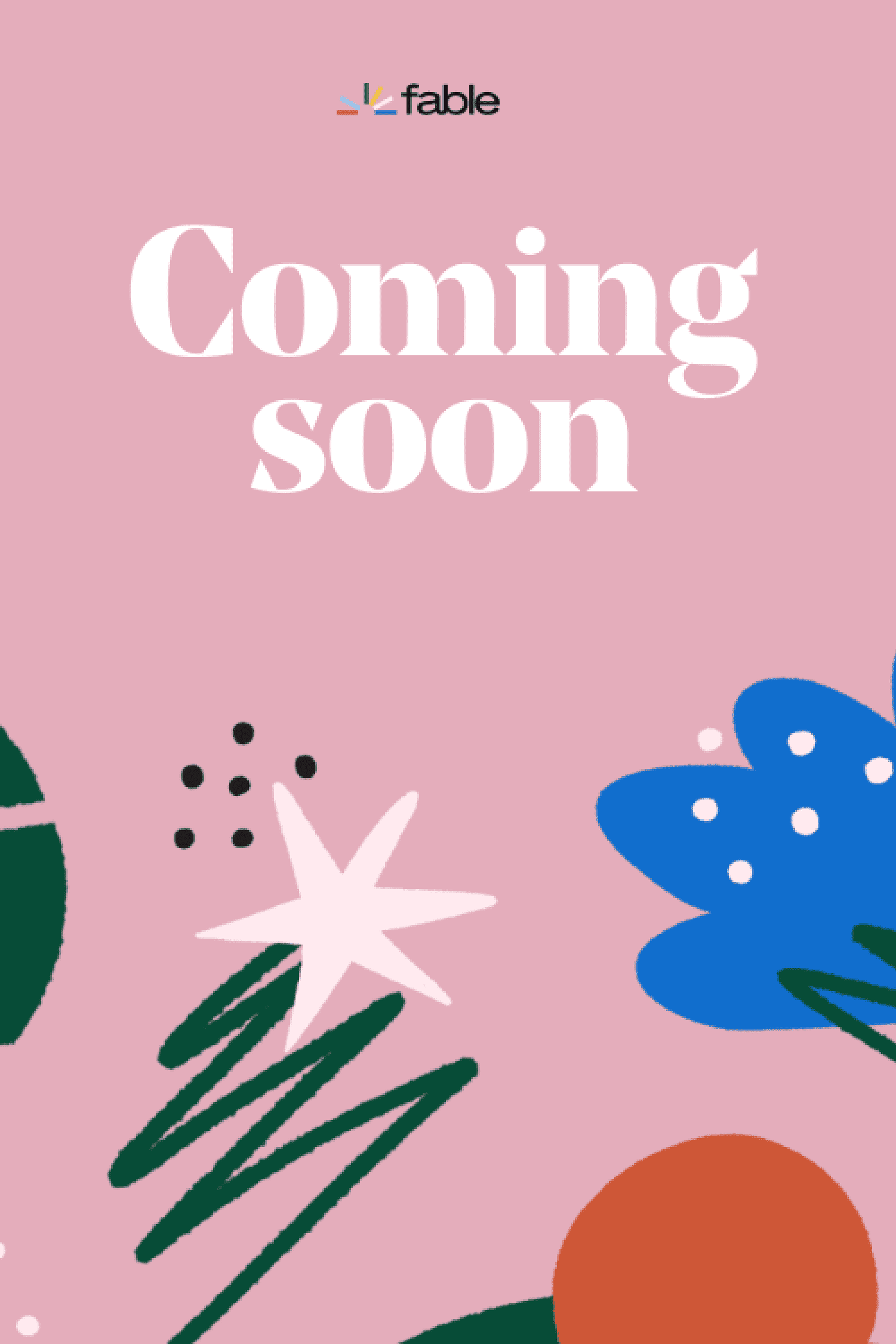 Before We Were Yours
By Lisa Wingate
A riveting, wrenching, and ultimately uplifting work of historical fiction that reminds us how, even though the paths we take can lead to many places, the heart never forgets where we belong.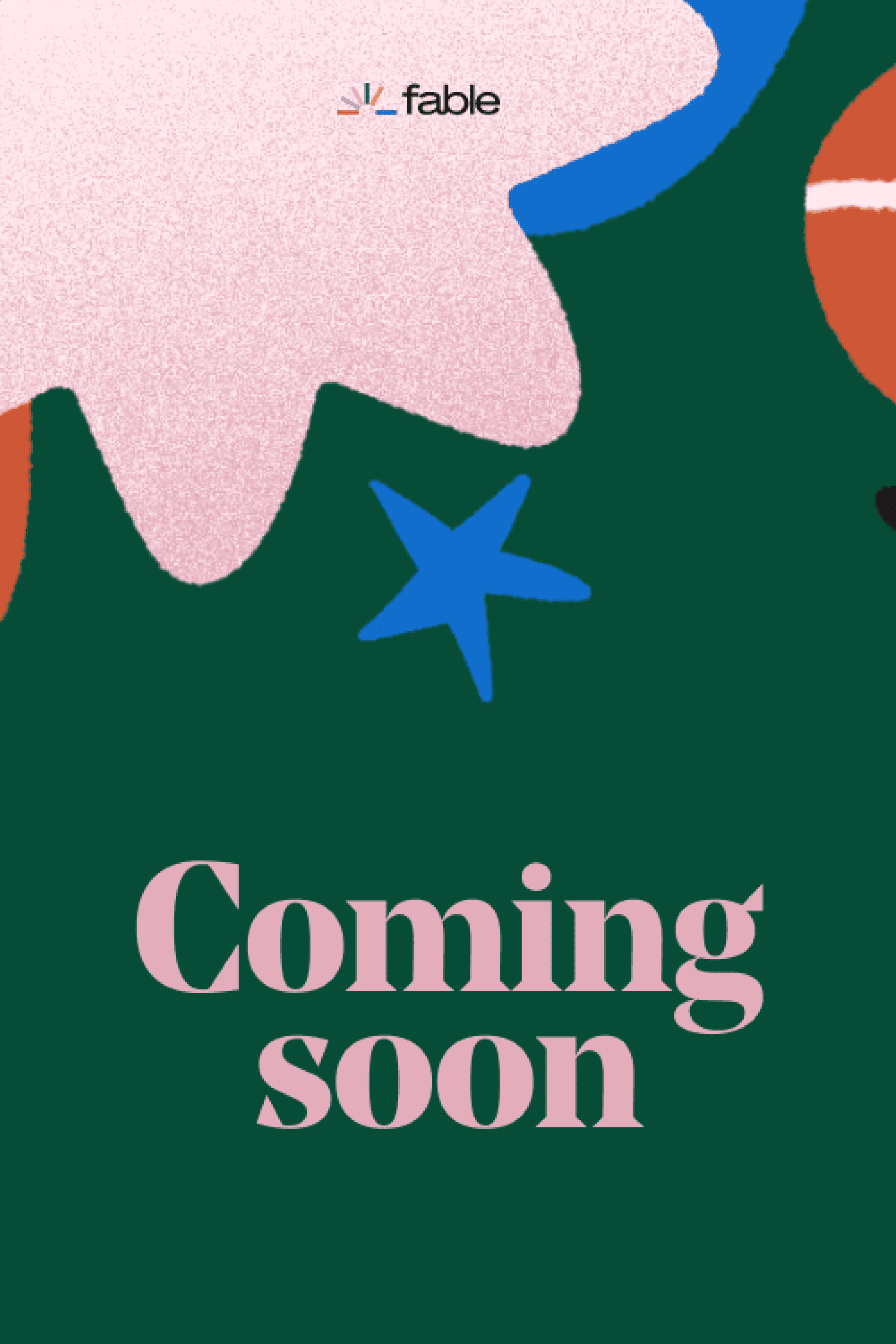 Outlander
By Diana Gabaldon
In 1945, Claire Randall walks through one of the ancient stone circles that dot the British Isles. Suddenly she is an "outlander," catapulted into a Scotland torn by war and raiding clans in the year of Our Lord . . . 1743.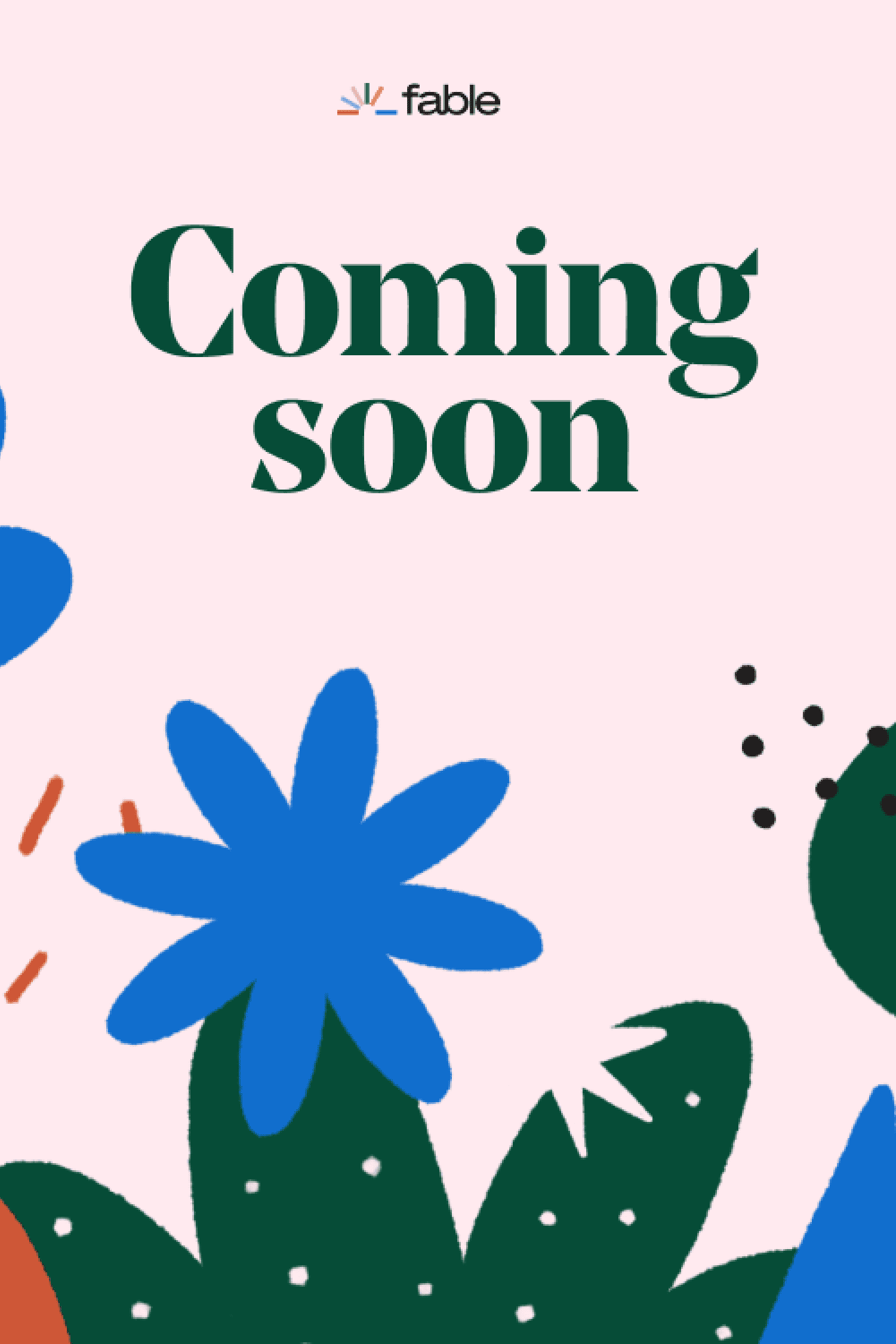 The Help
By Kathryn Stockett
In this work of historical fiction, two seemingly different women join together to write a tell-all book about work as a black maid in the South, that could forever alter their destinies and the life of a small town.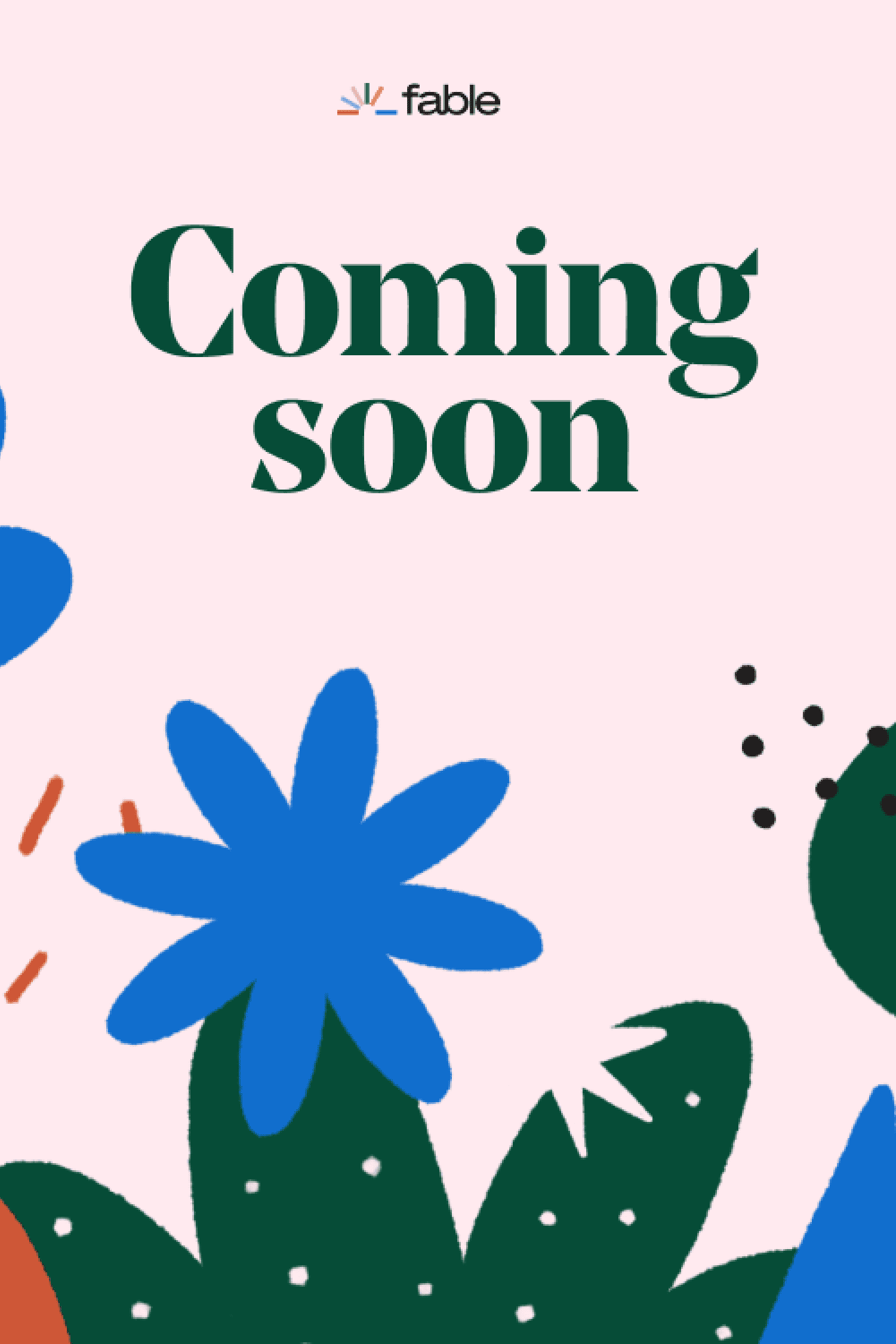 The Longest Ride
By Nicholas Sparks
The lives of two couples who have little in common converge in this novel with unexpected poignancy, reminding us all that even the most difficult decisions can yield extraordinary journeys.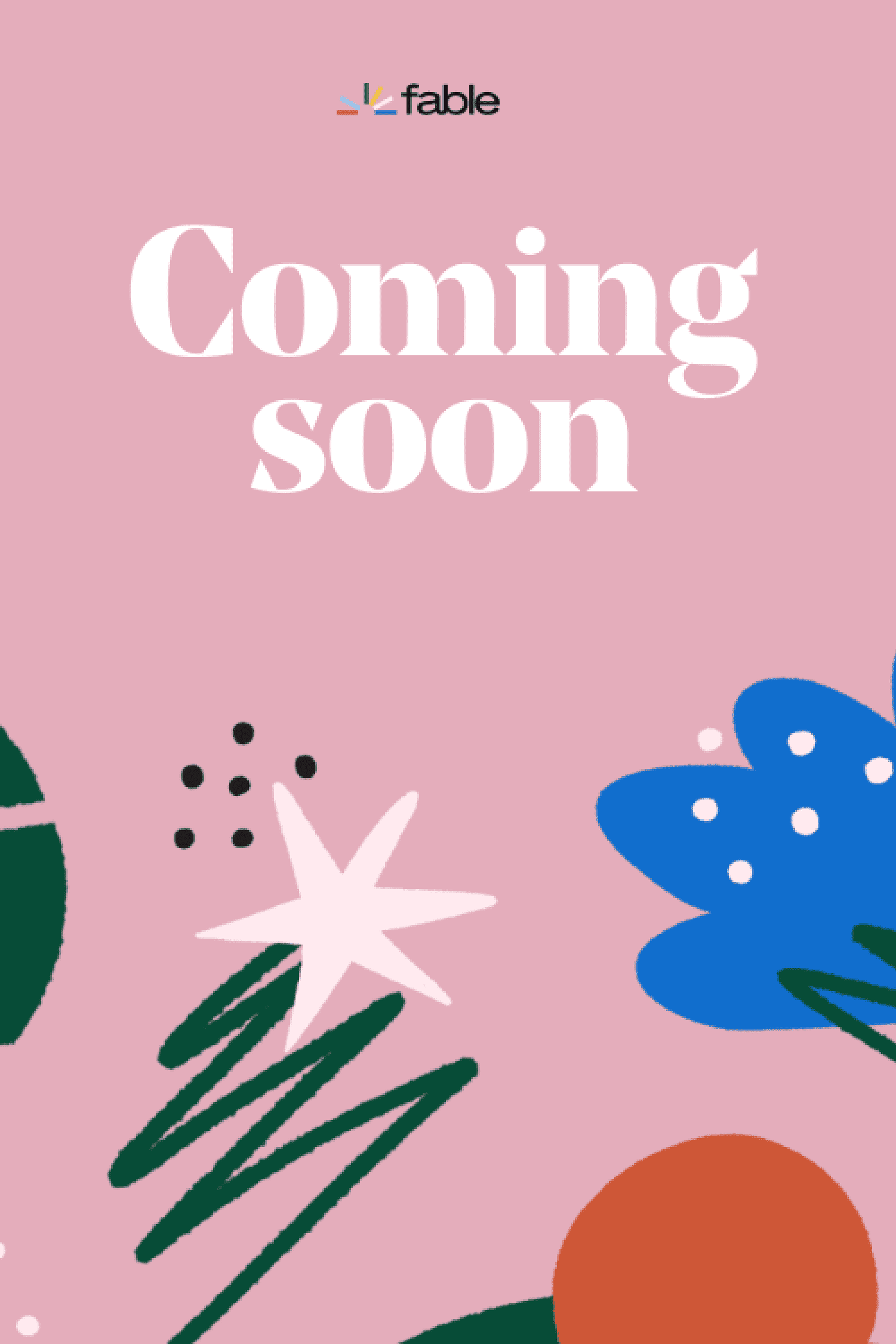 The Nightingale
By Kristin Hannah
A novel that tells the stories of two sisters, separated by years and experience, each embarking on her own dangerous path toward survival, love, and freedom in German-occupied, war-torn France.
Gift Books for Dad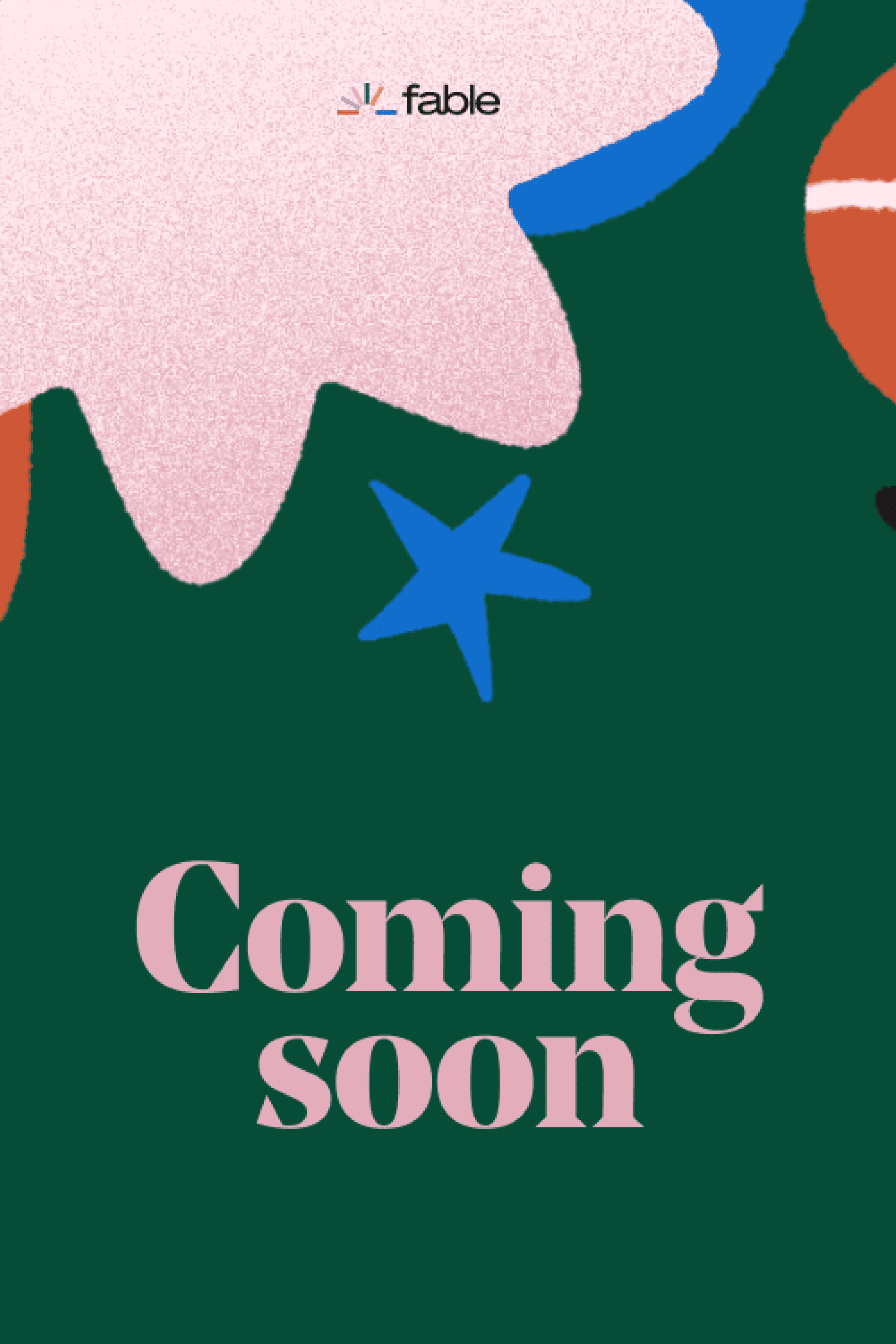 All the Light We Cannot See
By Anthony Doerr
A Pulitzer Prize-winning novel about a blind French girl and a German boy whose paths collide in occupied France as both try to survive the devastation of World War II.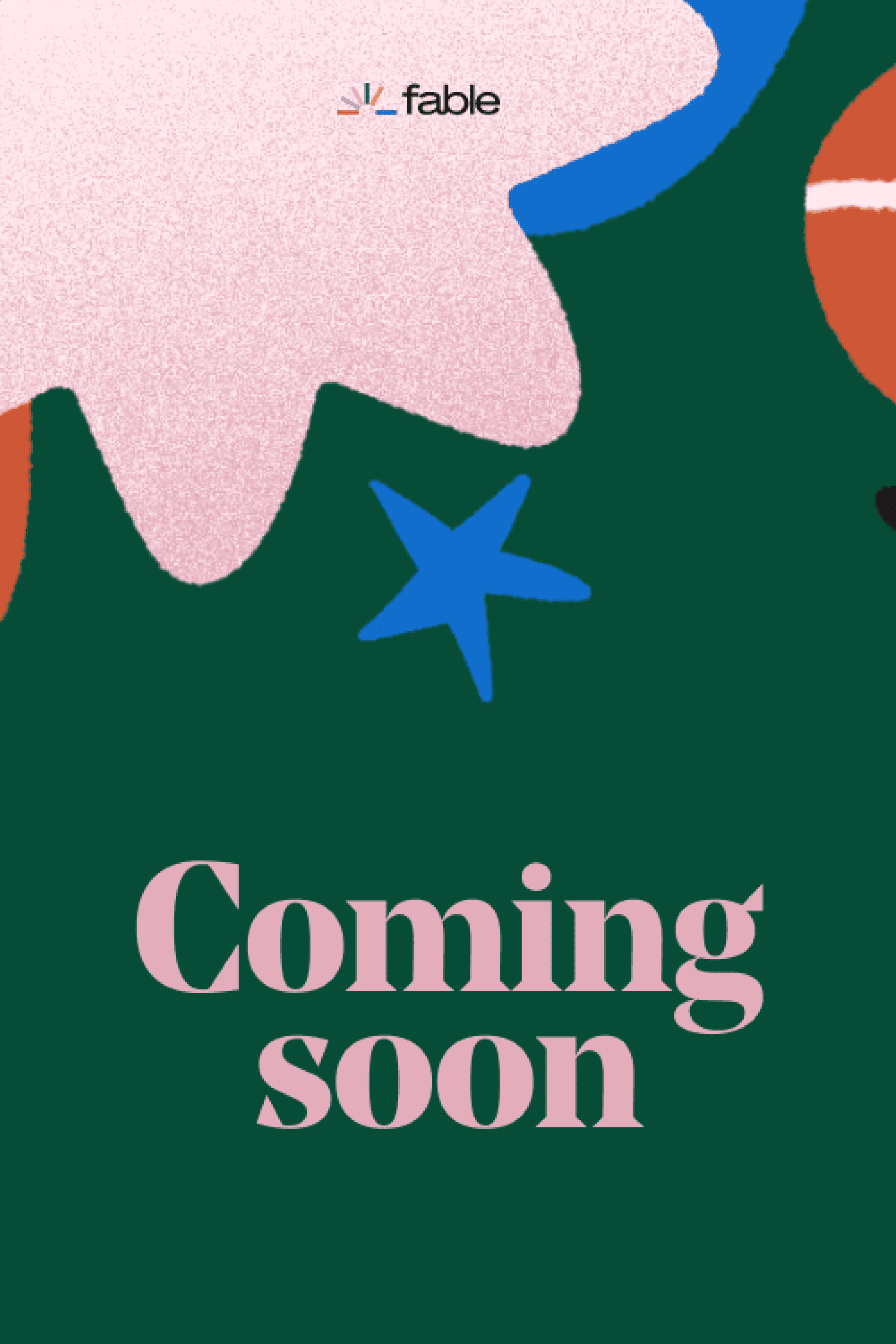 A Man Called Ove
By Fredrik Backman
A beloved novel about the angry old man next door is a thoughtful exploration of the profound impact one life has on countless others.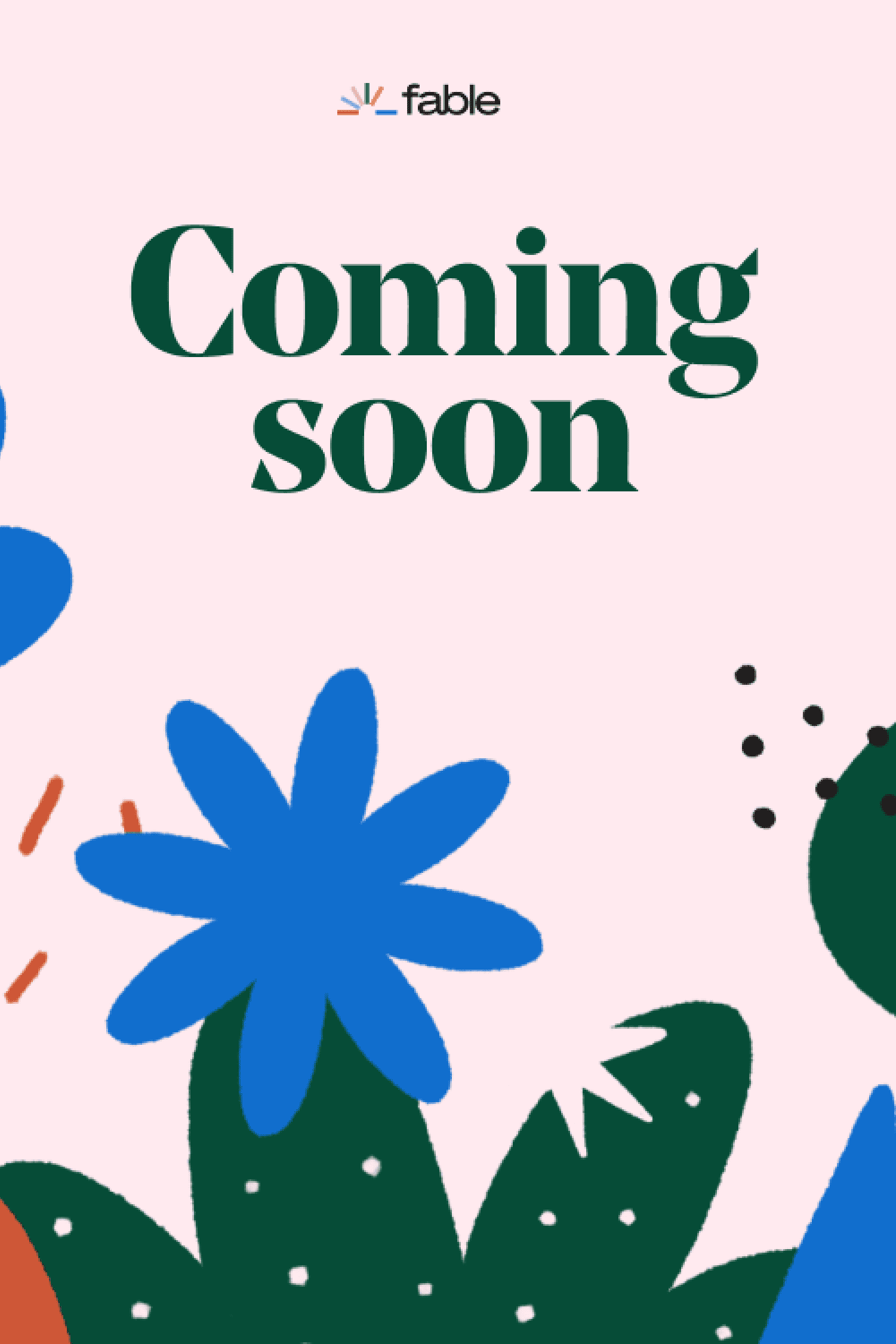 A Game of Thrones
By George R.R. Martin
One of the most successful fantasy series in recent memory, George R.R. Martin's work of epic fantasy brought medieval battles, dragons, and sorcery back to the forefront of popular culture.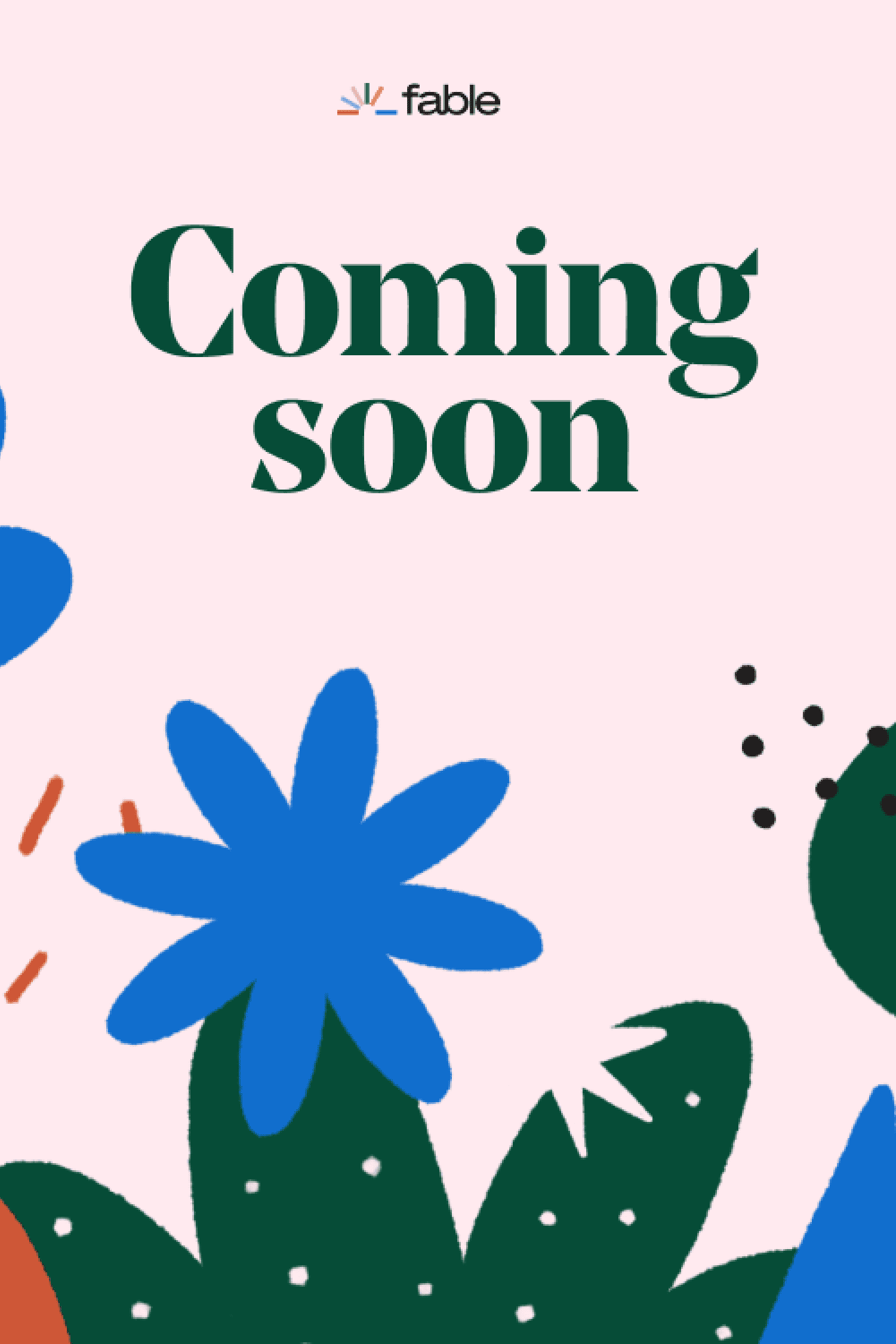 The Girl with the Dragon Tattoo
By Stieg Larsson
Murder mystery, family saga, love story, and financial intrigue combine into one satisfyingly complex and entertainingly atmospheric novel, the first in Stieg Larsson's thrilling Millenium series featuring Lisbeth Salander.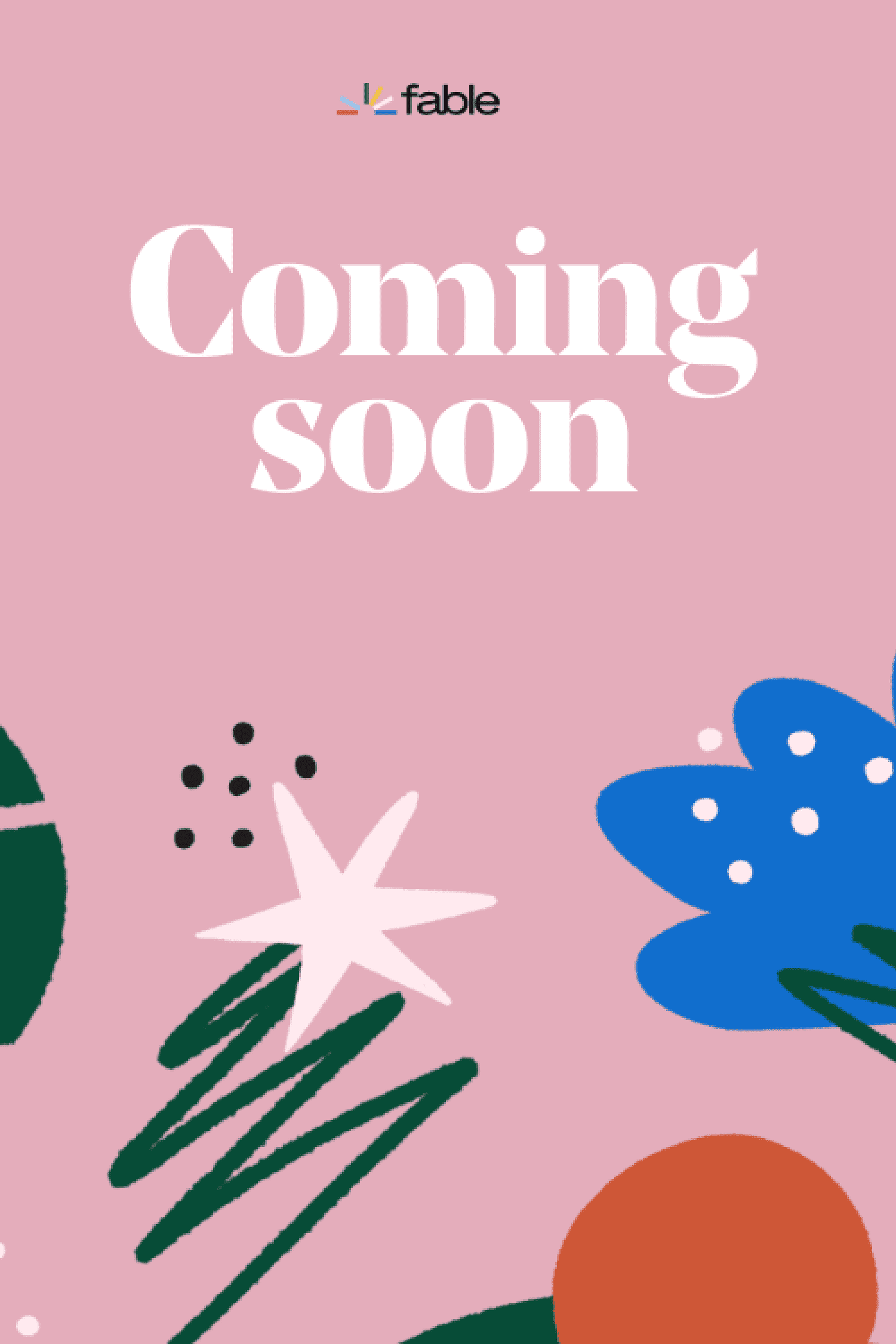 The Whistler
By John Grisham
We expect our judges to be honest and wise. Their integrity is the bedrock of the entire judicial system. But what happens when a judge bends the law or takes a bribe? Find out in this high-stakes thriller.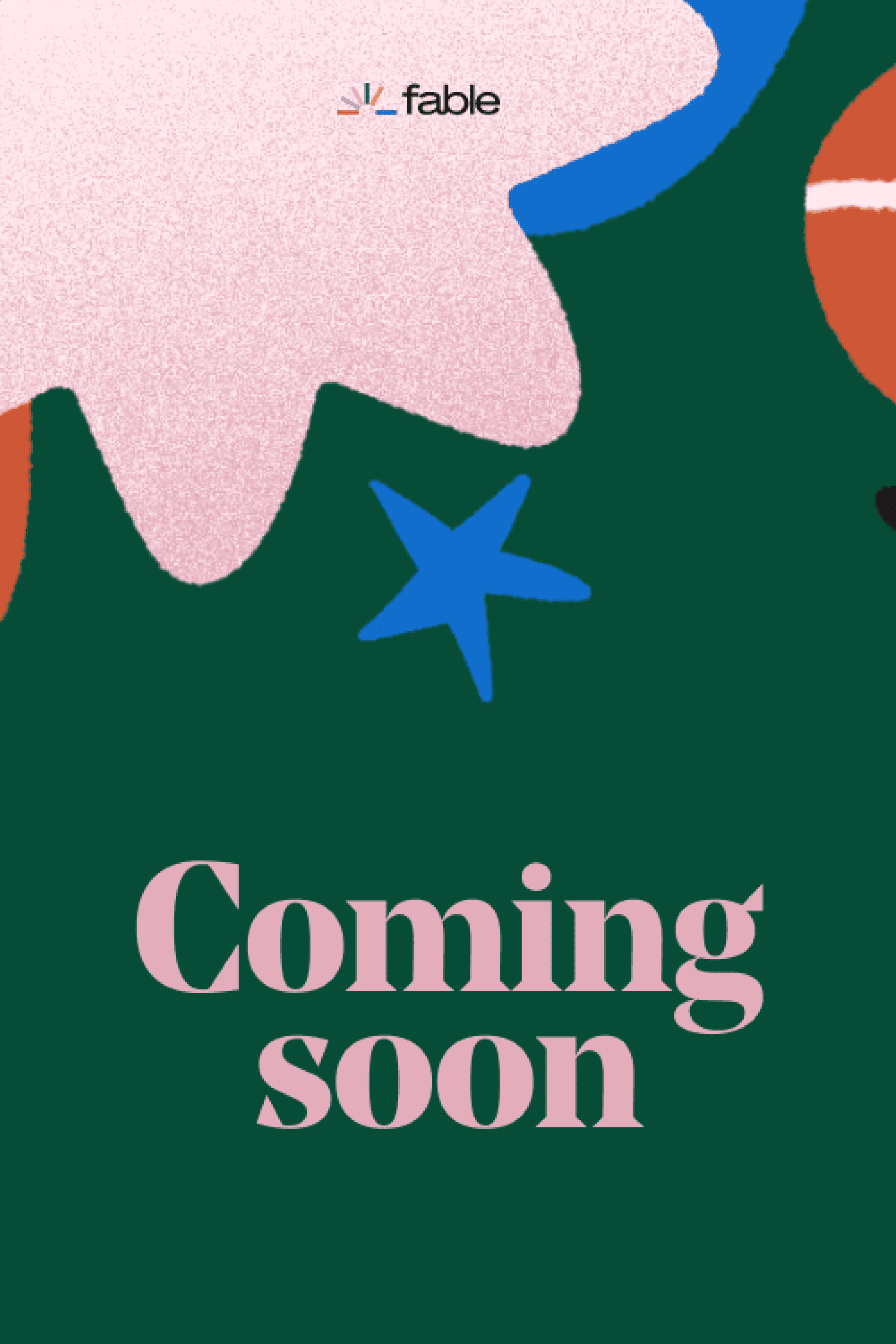 Camino Island
By John Grisham
A gang of thieves stage a daring heist from a vault deep below Princeton University's Firestone Library. Their loot is priceless, impossible to resist.
Gift Books for Friends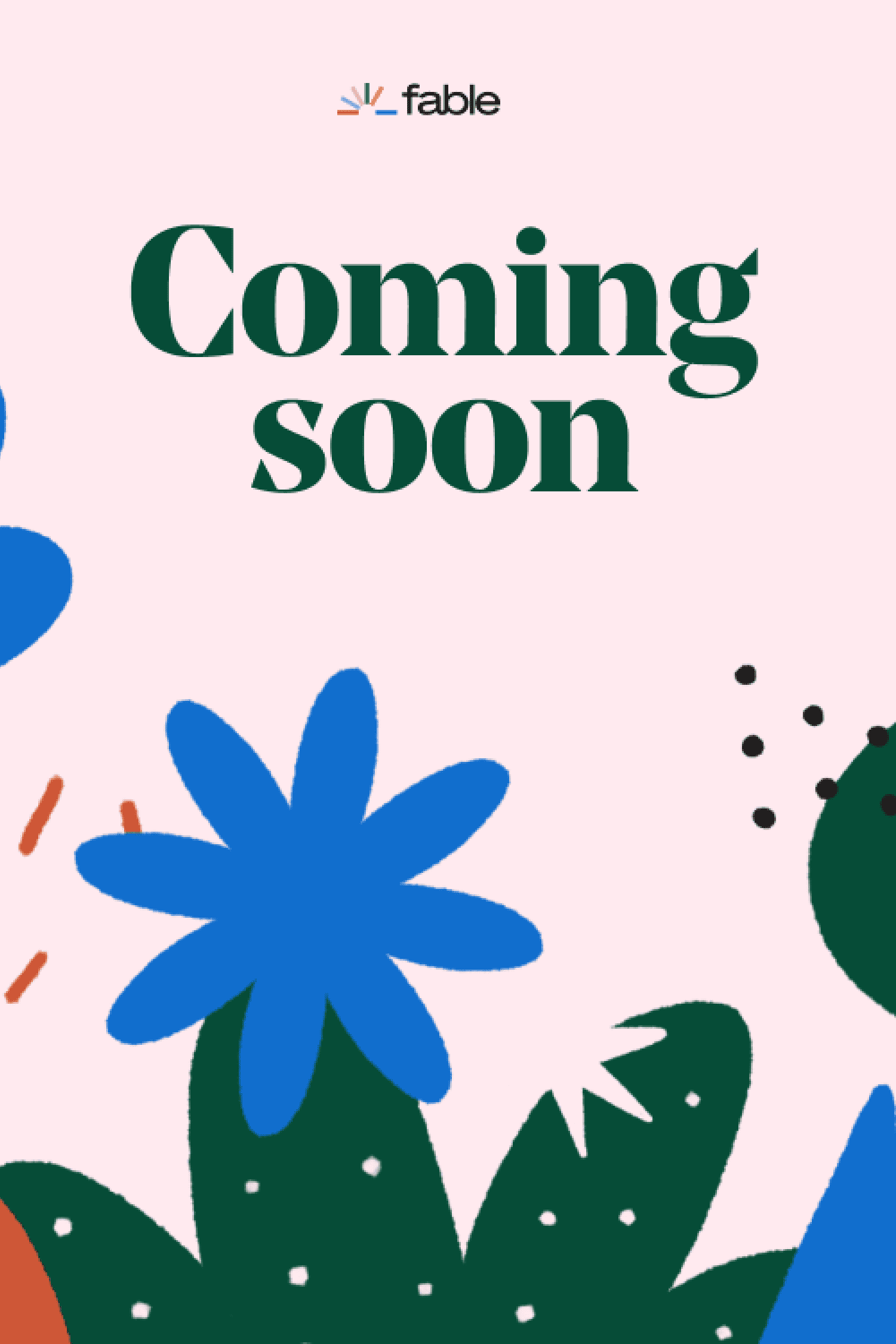 Big Little Lies
By Liane Moriarty
A brilliant take on ex-husbands and second wives, mothers and daughters, schoolyard scandal, and the little lies that can turn lethal.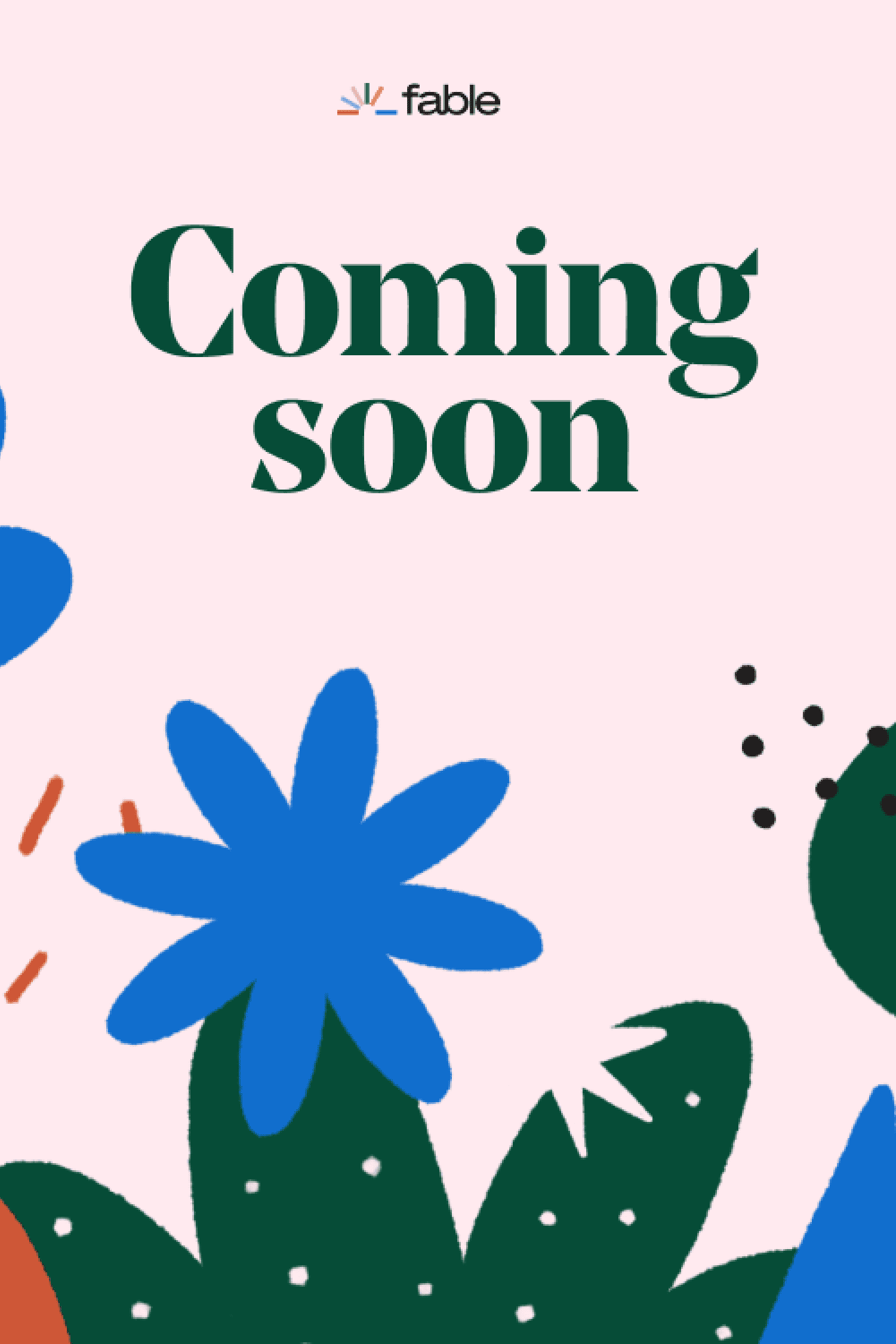 The Girl on the Train
By Paula Hawkins
The psychological thriller that will forever change the way you look at other people's lives.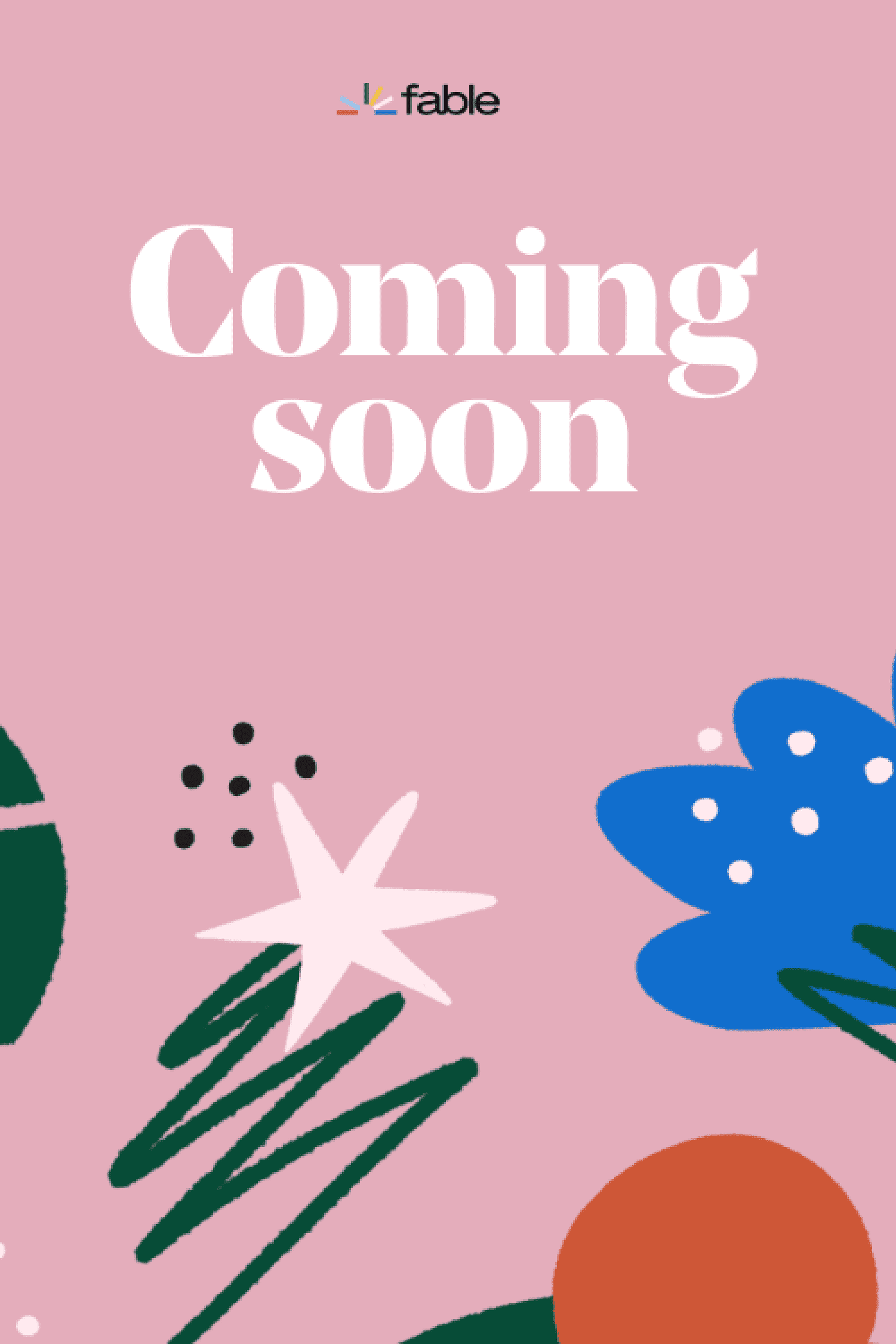 The Woman in Cabin 10
By Ruth Ware
A taut and intense thriller with surprising twists, spine-tingling turns, and a setting that proves as uncomfortably claustrophobic as it is eerily beautiful.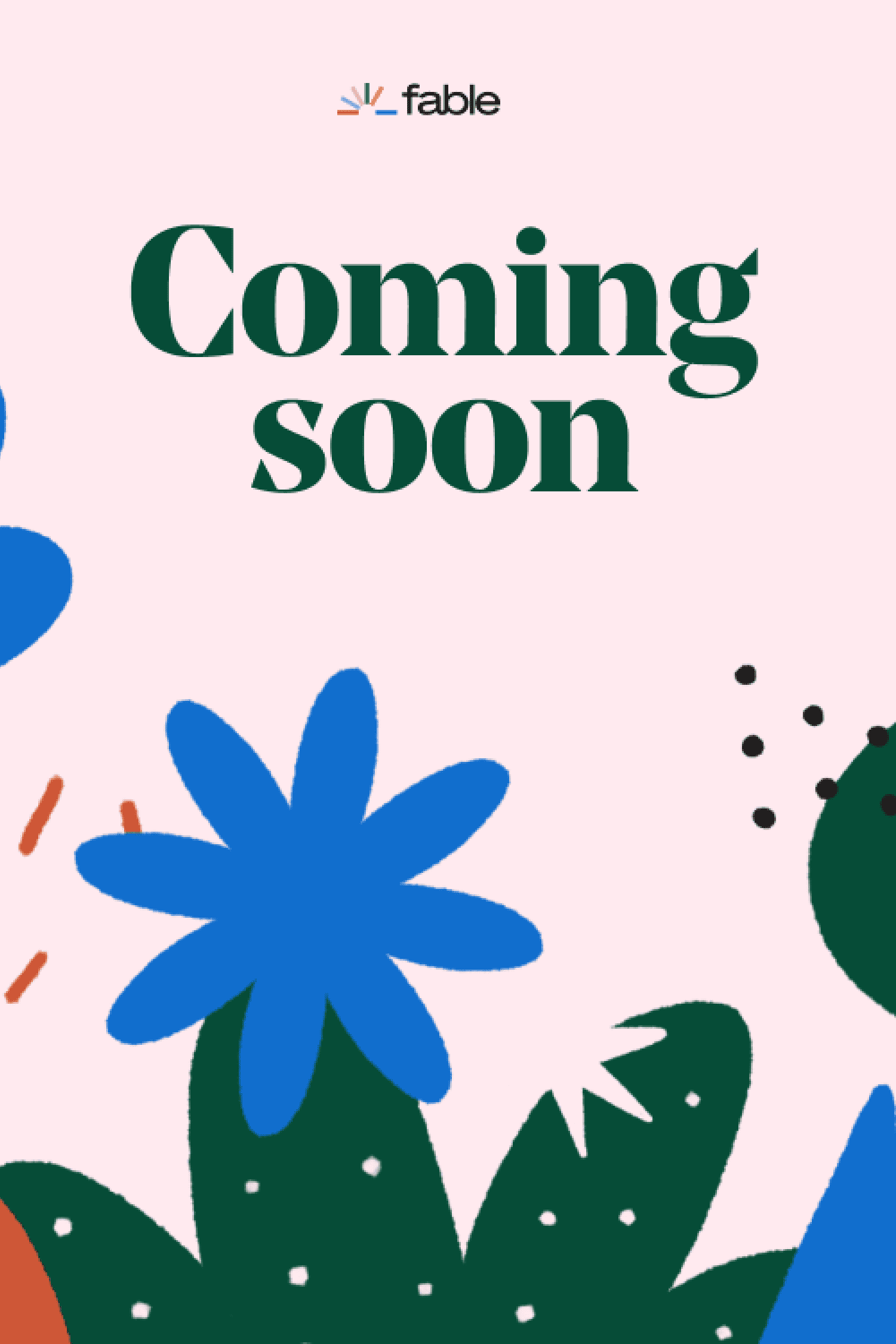 Ready Player One
By Ernest Cline
The year is 2045. Most of humanity spends their days jacked into the OASIS, a vast virtual world. When the creator of the OASIS dies, he leaves behind a series of puzzles. Whoever is first to solve them will inherit his fortune—and control of the OASIS.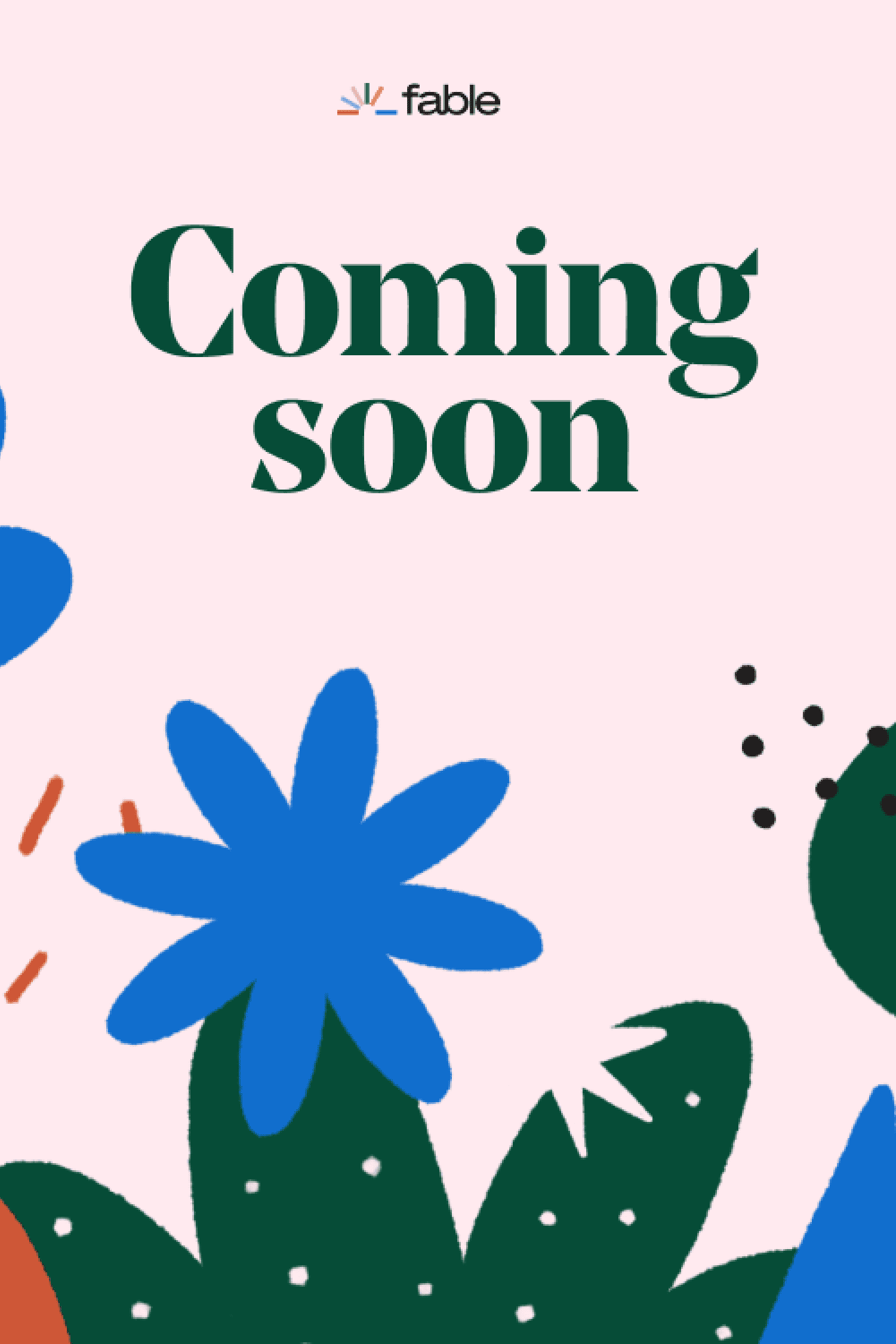 Little Fires Everywhere
By Celeste Ng
This literary fiction novel explores the weight of secrets, the nature of art and identity, and the ferocious pull of motherhood—and the danger of believing that following the rules can avert disaster.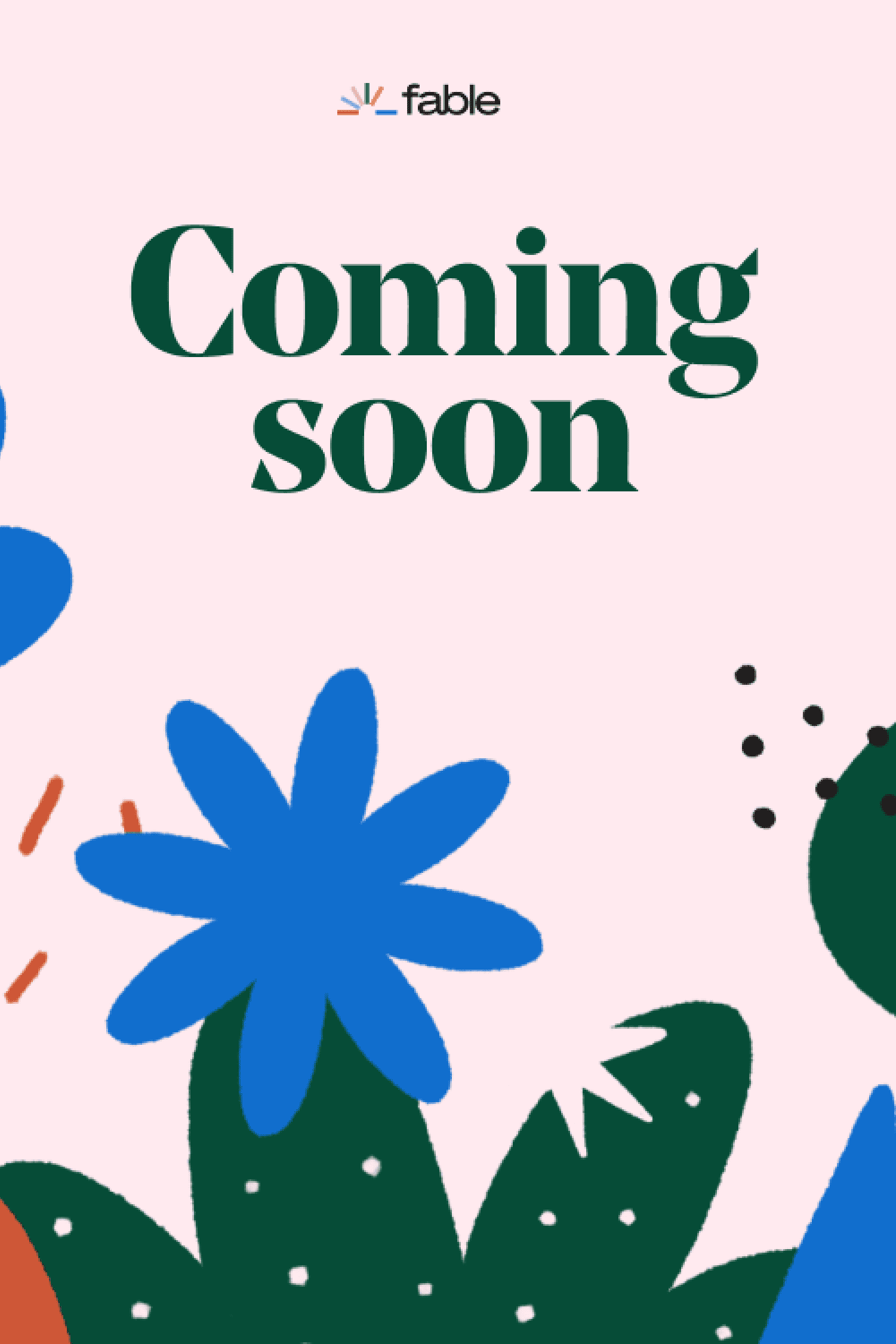 The People We Meet on Vacation
By Emily Henry
Two best friends. Ten summer trips. One last chance to fall in love. A novel that will leave you with the warm, hazy afterglow usually reserved for the best vacations.
---